How to Grill Shrimp
Who doesn't love full-flavored shrimp, grilled to perfection and kissed by just the right amount of smoke? Follow these simple steps for perfectly grilled shrimp.
Let's get grilling
1
Fire up a full chimney of Original Kingsford® Charcoal, or light a pile of about 100 briquets and prepare a two-zone fire. Heat should be medium-high, which means you can comfortably hold your hand above the coals for five to six seconds. Add 2 to 3 chunks of your favorite smoking wood or a handful of wood chips, then replace the main cooking grate and let the grill heat up.
2
Go for large shrimp, often labeled 16/20 (roughly 16-20 shrimp per pound). Smaller shrimp tend to dry out quickly. Shell-on shrimp are also preferable to peeled, as the shell will help protect the meat and retain moisture while cooking.
3
Rinse shrimp in cold water and pat dry with paper towels. To ensure easy turning on the grill, place them onto skewers, 4 to 6 shrimp per stick. To prevent the shrimp from spinning, opt for flat metal skewers, or two wooden skewers side-by-side. Brush the shrimp with olive oil, and season with kosher salt and ground black pepper.
4
Place the skewers on the hot side of the grill and allow shrimp to cook for 2 to 3 minutes per side until they are slightly pink with opaque flesh.
5
Once the shrimp have finished cooking, remove from the grill and plate. Drizzle them with olive oil and a touch of fresh lemon juice or melted butter. Serve immediately.
For safe meat preparation, reference the USDA website.
---
Adventurous Eats
---
Take your taste buds outside their comfort zone with these unexpected twists on grilling favorites.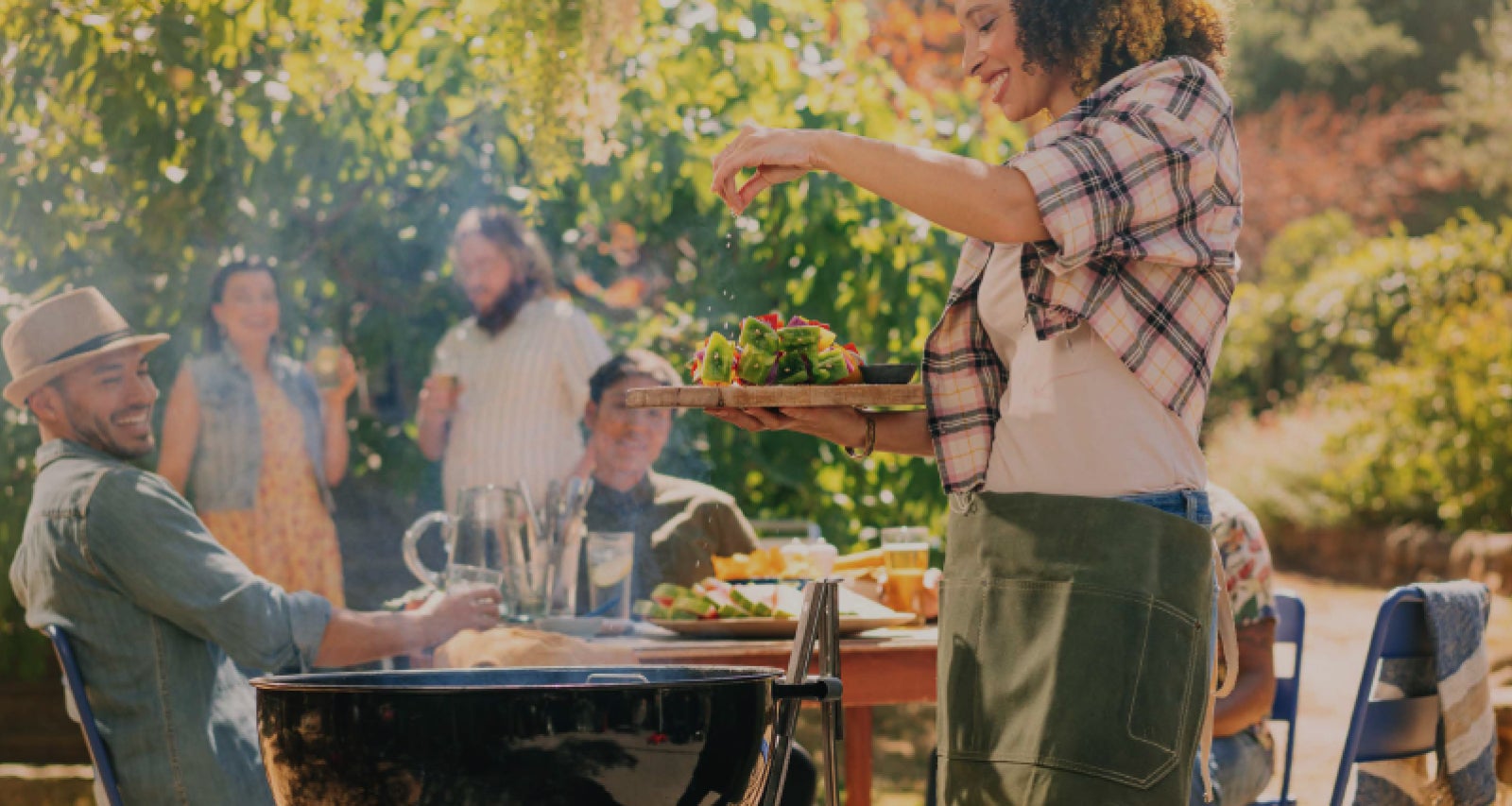 Light your fire with all new Kingsford® products.
Explore our full range of charcoal, pellets and flavor boosters to take your grilling to the next level.