How to smoke spatchcock chicken on a pellet grill
Here's all you need to know how to spatchcock and pellet smoke a whole chicken.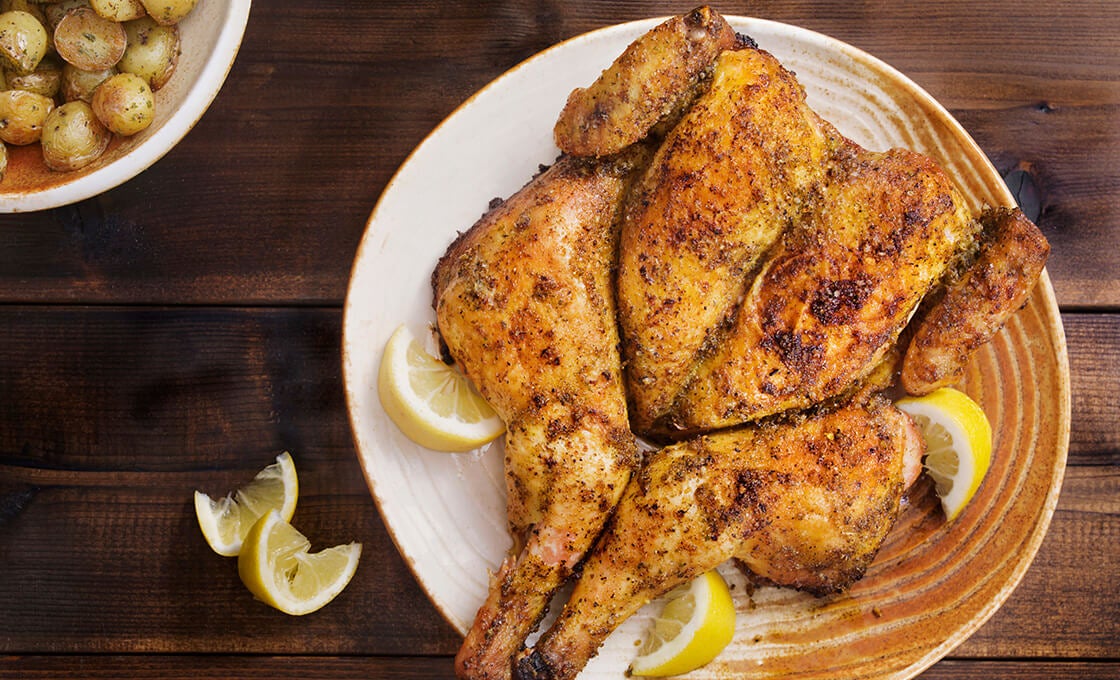 Let's get grilling
1
Preheat your pellet grill to 225°F. Remove the chicken from its packaging, check the cavity and remove any giblets.
2
Use kitchen shears, sturdy scissors or a chef's knife to cut all along each side of the backbone, and remove the spine. Place the chicken cut-side down on a cutting board and press down firmly along the top of the breastbone to flatten it out. Wash the bird and pat dry.
3
Paint the cut or bone side of the bird with half of the oil, then season. Flip the bird over, repeat on the skin side. Tuck the wings in along the thighs to avoid burning the wing tips.
4
Insert a digital probe thermometer into the thickest part of the breast meat without touching any bones. Place the bird in the center part of the grill and begin smoking. For a rich, smoky chicken flavor, smoke the bird until it reaches an internal temperature of 165°F.
For safe meat preparation, reference the USDA website.
---
Adventurous Eats
---
Take your taste buds outside their comfort zone with these unexpected twists on grilling favorites.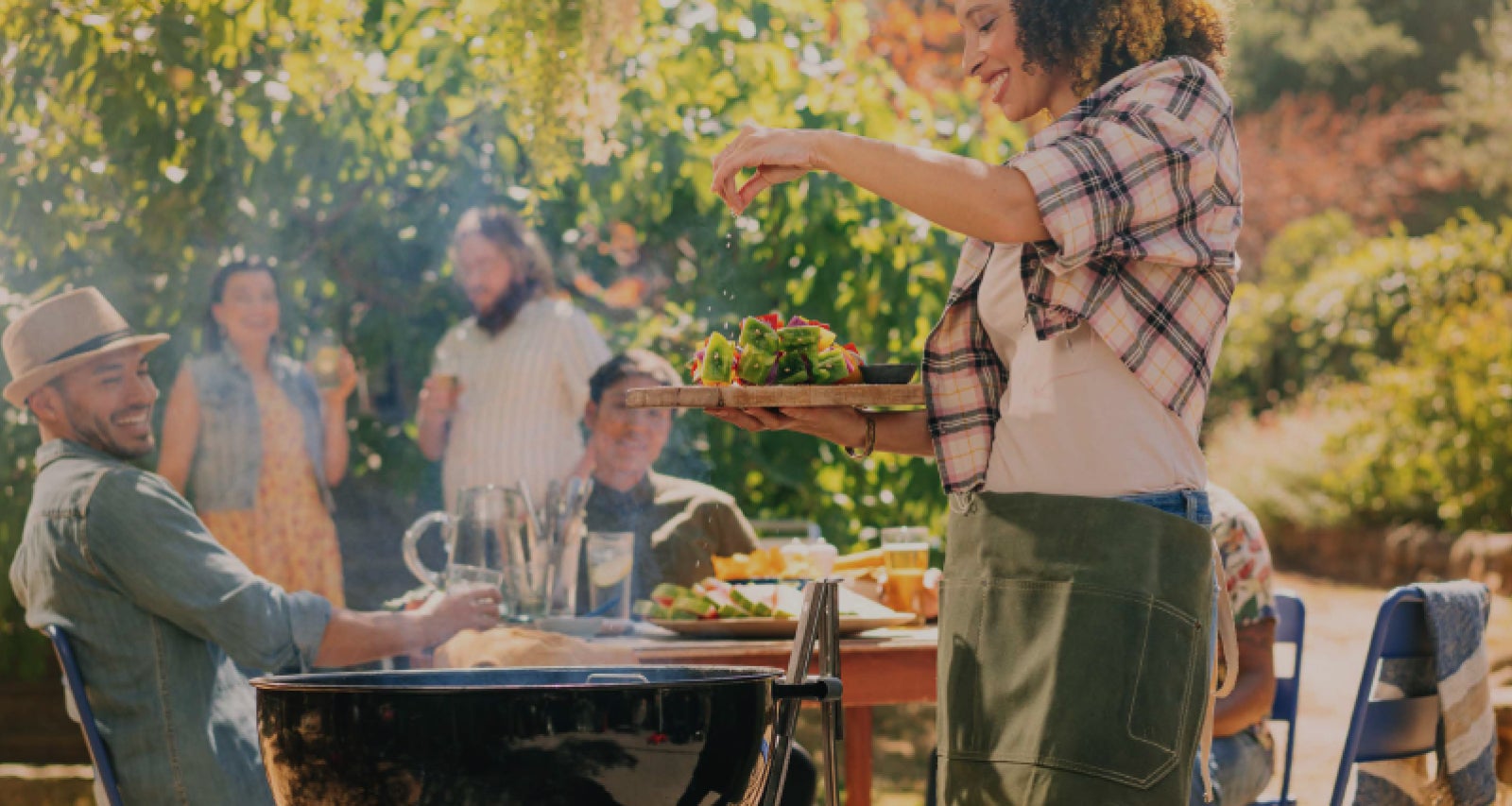 Light your fire with all new Kingsford® products.
Explore our full range of charcoal, pellets and flavor boosters to take your grilling to the next level.