How to smoke chicken legs on a pellet grill
These smoked drums just might convert a few white meat aficionados.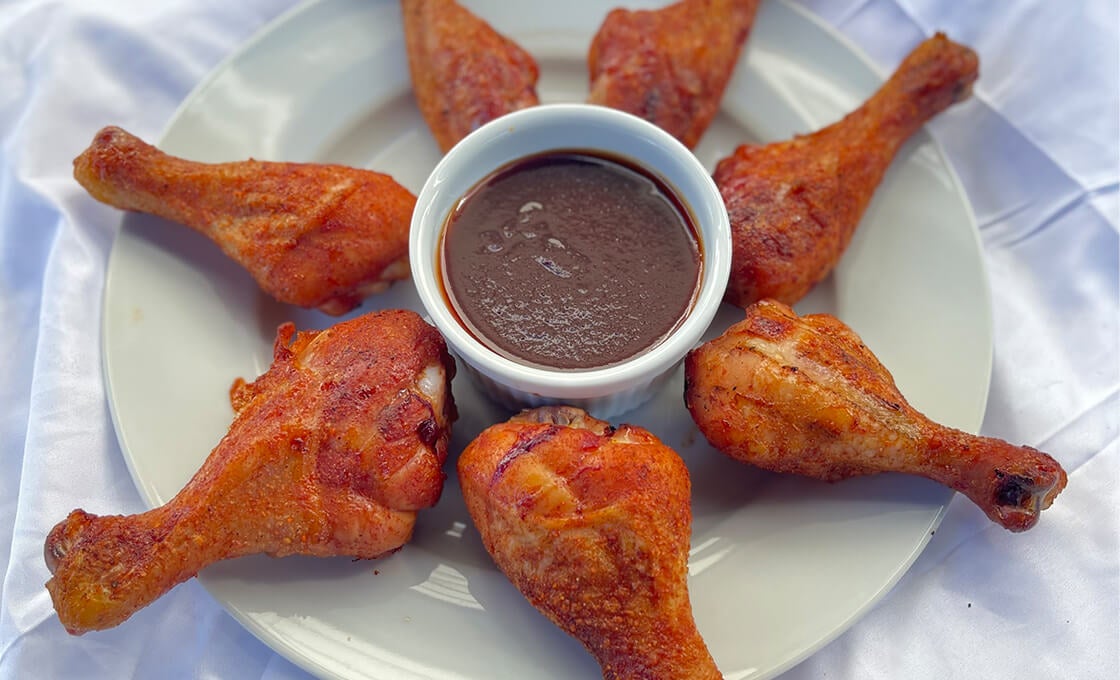 Let's get grilling
1
Preheat your pellet grill to 225°F. Rinse your chicken legs in cool water and pat dry.
2
Evenly season the chicken legs with poultry seasoning.
3
Place a digital probe thermometer into the thickest part of the chicken leg without touching bone. Place the chicken legs in the center part of your pellet grill or on an elevated shelf.
4
Smoke the chicken legs at 225°F for one hour. Then increase the heat on your pellet grill to 325°F and cook to an internal temperature of 170°F.
5
At this point, the chicken is cooked and you're finishing for a more browned and crispy skin. Continue cooking until the meat reaches 175°F or the skin has crisped to your desired doneness.
6
If you plan on saucing the chicken legs, do so now by painting sauce on with a basting brush, and allowing them to cook for an additional 5 minutes.
For safe meat preparation, reference the USDA website.
---
Adventurous Eats
---
Take your taste buds outside their comfort zone with these unexpected twists on grilling favorites.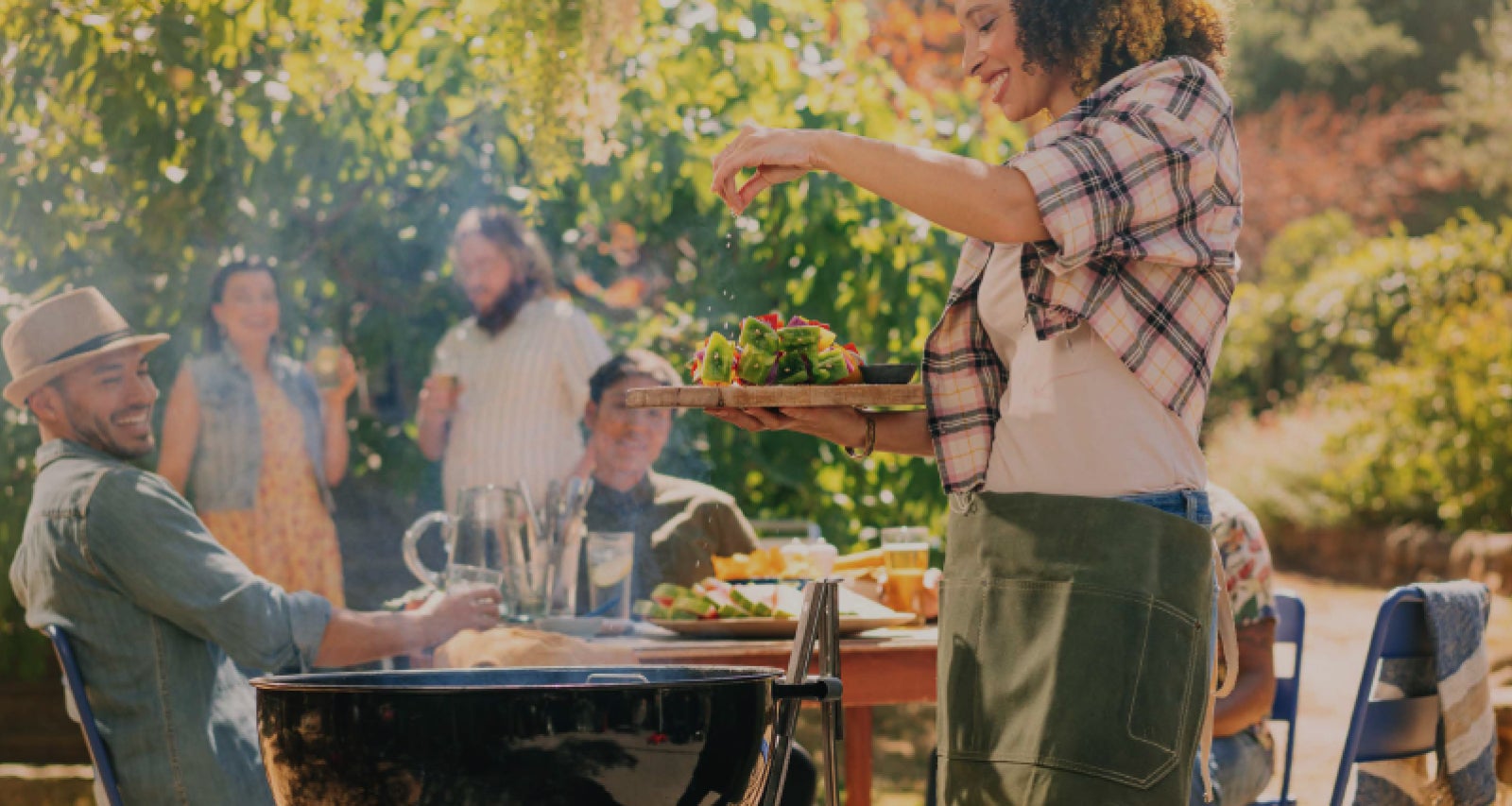 Light your fire with all new Kingsford® products.
Explore our full range of charcoal, pellets and flavor boosters to take your grilling to the next level.