How to Cook Chicken Wings on a Grill
As an appetizer, a game-day snack, or a tailgate treat, chicken wings are an American favorite. Learn how to cook amazing chicken wings on a charcoal grill.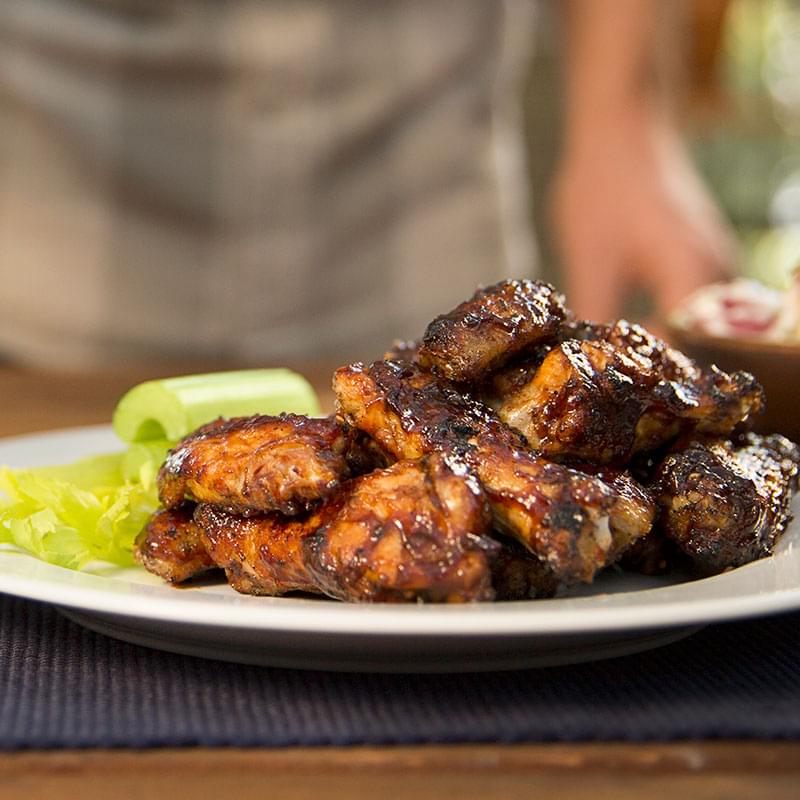 Let's get grilling
1
Wings are comprised of three sections: the wing tip, the middle joint, and the drumette. When you buy chicken wings, chances are they come whole, You can grill your wings whole if you like, but most prefer the wings separated, which is easy to do. With a sharp knife, remove the pointed wing tip. This piece has very little meat on it, so discard it. Then with one cut between the joints, separate the middle joint from the drumette.
2
There are two basic ways to season wings — with a wet marinade or a dry rub. Wings take nicely to marinades, which is a very popular way to season them. Once prepped, place your wings in resealable bag or a container and then add your favorite marinade. Let them soak for at least an hour prior to grilling. If dry rubbing, simply apply your favorite barbecue rub or dry seasoning to the raw chicken wings prior to grilling.
3
Set up your coals in a two-zone configuration. Light your coals and pile them all onto one side of your grill, leaving the other side empty. You'll sear the wings on the hot side, and let them finish cooking through on the cool side.
4
Sear your chicken wings directly over the coals on the hot side of the grill. Sear the wings on all sides to get a nicely browned, crispy skin. Chicken skin burns quickly, particularly when the marinade or rub contains high amounts of sugar. So watch them closely and turn them often to prevent scorching.
5
Once browned on all sides, move the wings over to the cool side of the grill to finish cooking through. Place the lid on the grill and let them cook until the wings reach a safe internal temperature of 165°F. An instant-read digital thermometer will come in handy for checking doneness. In general, chicken wings take 8 to 10 minutes to finish cooking through.
6
If you want to add a sauce or glaze to your wings, apply it during the last few minutes of cooking. Brush on your sauce or glaze, and put the lid back on to let the sauce heat up and caramelize on the wings. Most sweet sauces do contain a lot of sugars, so watch the wings closely to make sure the sauce does not char.
7
Chicken wings are ready to serve right off the grill—no need to let them rest. You can pair them with the classic celery sticks and blue cheese dressing or with dipping sauces like barbecue sauce, ranch dressing, Asian sweet chili sauce, or any number of commercially available hot sauces.
For safe meat preparation, reference the USDA website.
Rated

5

out of

5
by
Glenda V
from
Great Instructions!!
We normally cook in a pellet grill so I wasn't sure what the best way to set the charcoal grill up! The two-zone configuration worked brilliantly! Someone had to run to the store for more wings!! Thanks Kingsford!!
Date published: 2022-04-10
---
Adventurous Eats
---
Take your taste buds outside their comfort zone with these unexpected twists on grilling favorites.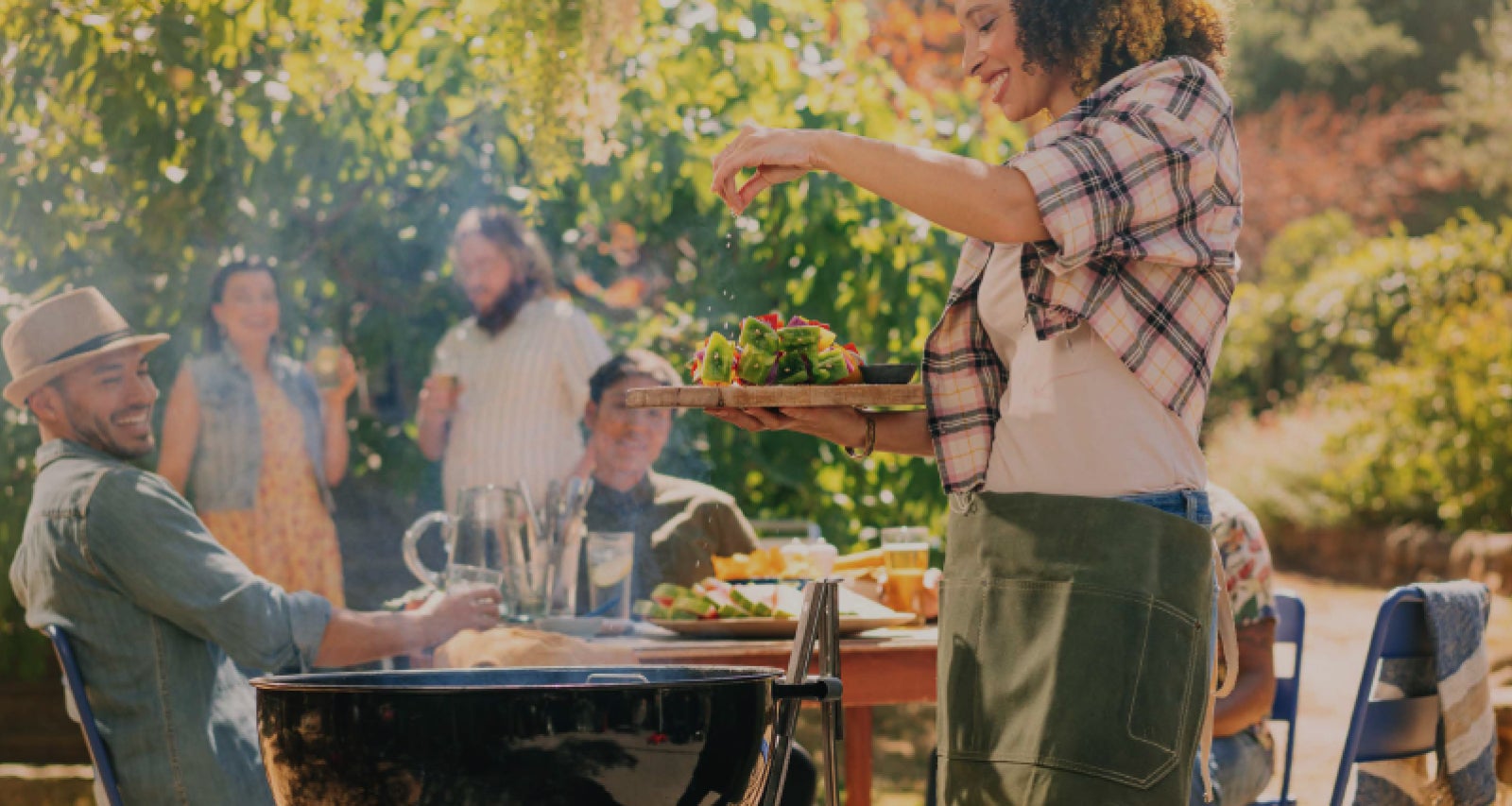 Light your fire with all new Kingsford® products.
Explore our full range of charcoal, pellets and flavor boosters to take your grilling to the next level.