Grilled short rib with spicy rice cakes and vegetables
Let's get grilling
For the marinade
1
Blend Asian pear, garlic, ginger, onion until creamy texture. Add the rest of ingredients and mix until sugar is dissolved.
2
Rinse the short ribs in cold water to remove any remaining bone fragments. Drain the water and let it dry. Add the ribs to the marinade and mix it by hand. Keep it in the refrigerator overnight or longer.
3
Heat charcoal grill to medium hot. Drain excess marinade off beef, grill short ribs, turning once to desired doneness, about 3-4 minutes per side. Serve whole pieces or cut into smaller pieces and drizzle sesame oil to finish.
Grilled spicy rice cake and vegetables (grilled version of Tteokbokki)
1
Heat grill to medium -high heat. In a mixing bowl, mix vegetables with 1⁄4 cup of the oil to coat lightly and sprinkle salt and pepper. Grill the vegetables until tender and lightly charred all over.
2
In a separate bowl, sprinkle rice cake with oil to coat lightly. Grill the rice cake until tender and lightly charred each side. Transfer rice cake back into the bowl and toss with Gochujang sauce until desired taste.
3
In a large platter, arrange the grilled vegetables around and add sauced grilled rice cake in the center. Sprinkle toasted sesame seeds.
1
*Drizzle Gochujang sauce on the grilled vegetables if desired
---
Ingredients
---
Marinade
peeled garlic

thumb size ginger

onion

Asian pear or kiwi (for tenderizer)

soy sauce

sugar

water

ground black pepper

salt

sesame oil
Grilled spicy rice cake and vegetables (grilled version of Tteokbokki)
of cylinder shaped rice cake

zucchini

yellow squash

pieces sweet peppers variety color

large king oyster mushrooms

bunch green onion

any vegetable oil for just enough to coat vegetables and rice cake

salt and pepper
Gochujang sauce for rice cake
gochujang (Korean hot red pepper paste)

sugar

rice wine vinegar

soy sauce

sesame oil

toasted sesame seeds for garnish
Credit: Chef Jiyeon Lee and Chef Cody Taylor of Heirloom Market BBQ
---
Adventurous Eats
---
Take your taste buds outside their comfort zone with these unexpected twists on grilling favorites.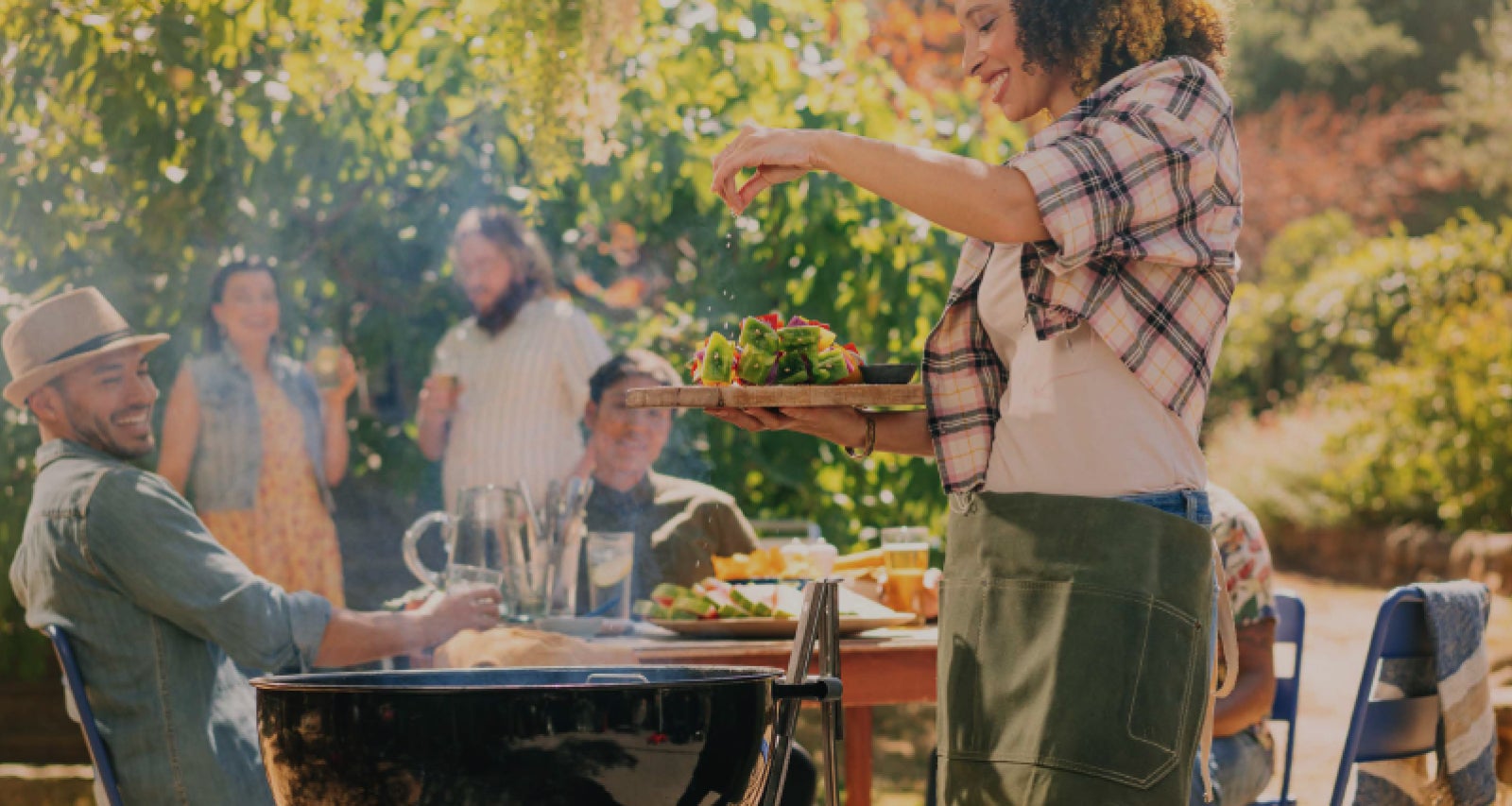 Light your fire with all new Kingsford® products.
Explore our full range of charcoal, pellets and flavor boosters to take your grilling to the next level.