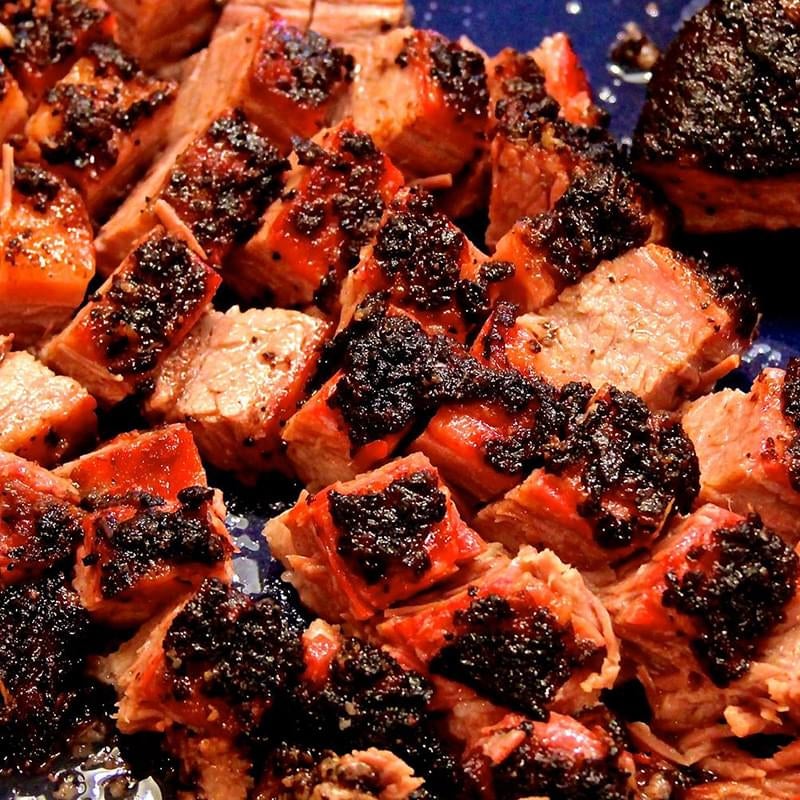 Let's get grilling
1
Preheat smoker to 225–250°F, adding your favorite smoking wood (we prefer a milder white oak over hickory) to the ashed over briquets. Trim all fat from the brisket point and season generously with dry rub. Place seasoned point in the smoker, cover and allow it to cook for five hours. Remove the point from the smoker and wrap it in a layer of foil then return to the smoker.
2
Allow the point to continue to cook until it reaches an internal temperature of 210°F. Pressing with your finger, the point should have some resistance, but should be soft to the touch (it should almost feel like you could push your finger through the meat if you pressed hard enough).
3
Leave wrapped and let cool on the counter for 10–15 minutes before cutting. Slice into cubes approximately 1 inch by 1 inch. Reserve the natural juices retained in the wrap and toss your burnt end cubes in the au jus.
4
*The brisket point is the fatty part of a whole brisket. While not readily available on its own, your local butcher can probably put one aside with enough notice.
5
Hickory adds a deep yet mild smokiness to them morsels of brisket goodness.
For safe meat preparation, reference the USDA website.
---
Adventurous Eats
---
Take your taste buds outside their comfort zone with these unexpected twists on grilling favorites.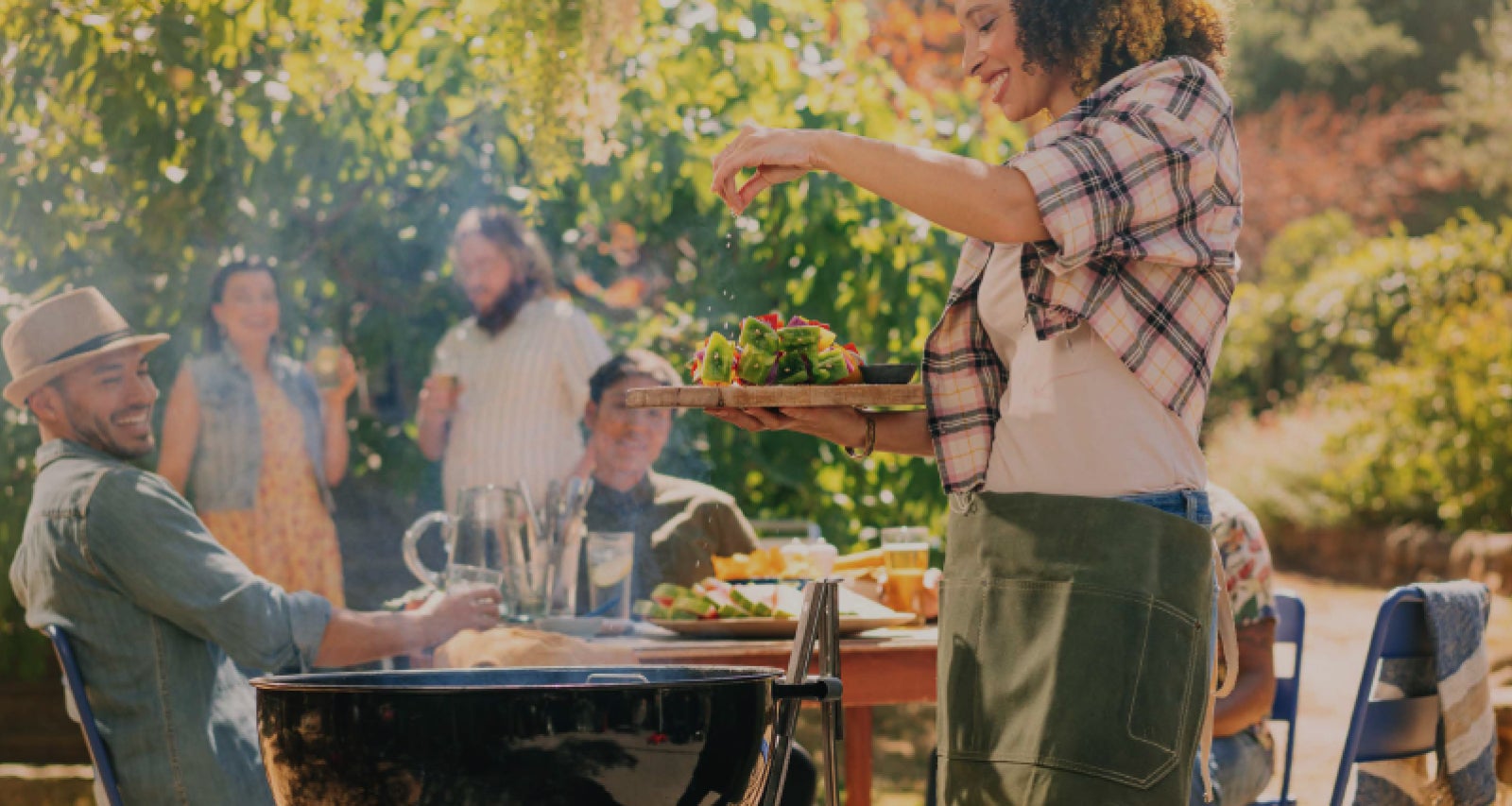 Light your fire with all new Kingsford® products.
Explore our full range of charcoal, pellets and flavor boosters to take your grilling to the next level.