How to Grill Pineapple, Peaches and Bananas
For amazing desserts, sides, and starters, try grilled fruit.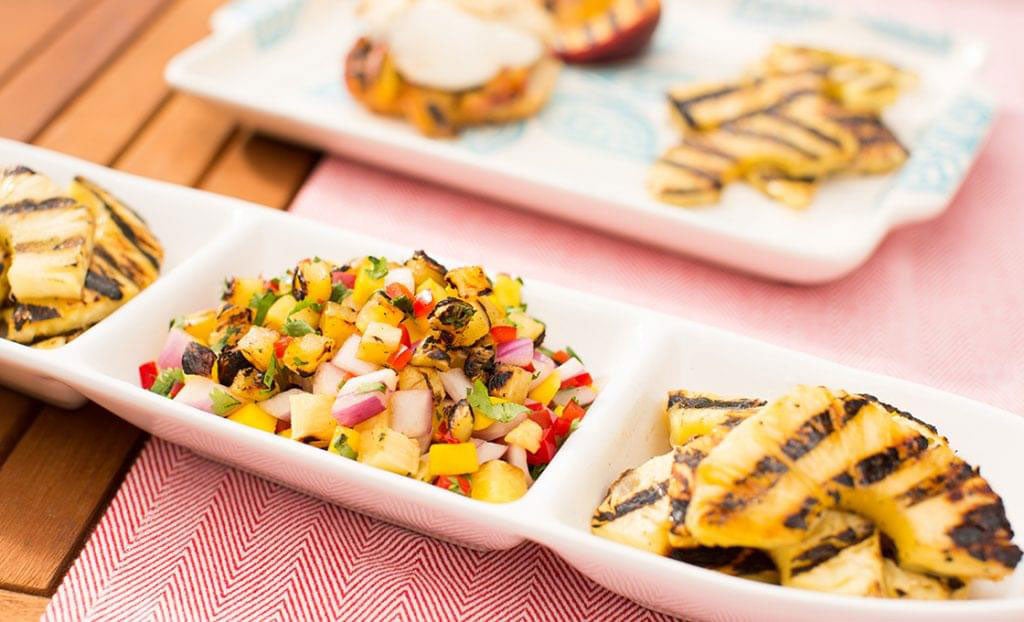 Let's get grilling
1
Pineapple: Cut off the top, the heel end and the rind from the outside. Then simply cut into rings. You may remove the core if you like as well. Peaches: Wash peaches and cut them in half, removing the pit. Bananas: Select ripe but firmer bananas. Overripe bananas get soft quickly and are more difficult to grill without falling apart. Also, leave the skins on so the bananas are easier to handle on the grill. Cut them in half lengthwise.
2
For grilling fruit, set up a two-zone, medium-hot fire. Fire up a full chimney of Kingsford® Charcoal, or light a pile of about 100 briquets. When the coals are ready, arrange them in a two-zone fire. Replace the top grate, allow it to heat up—all vents should be fully open—then just before placing the fruit on the grate, dip a folded paper towel in cooking oil and oil the entire grate using long-handled tongs.
3
Pineapple: Grill the pineapple until the flesh has good grill marks and the surface is slightly caramelized. Flip the pineapples and grill the other side. Move to the cool side in case of a flare-up. Grill until they are slightly tender but not too soft. Peaches: Place the peaches cut side down on the grill directly over the coals. Cook until they have good grill marks or are slightly caramelized. Move them to the cooler side of the grill and let them finish up until they become a bit more tender, but not too soft. If using the peaches for desserts, sprinkle with cinnamon sugar on the cut, grilled side. Bananas: Grill the banana quarters cut side down, skin side up. Roll the bananas slightly to grill the other cut side. Get some nice grill marks, but move them to the cooler side so they can heat through but not burn or get too soft. Once tender, remove from the grill and sprinkle the grilled sides with cinnamon sugar.
4
Desserts: Grilled pineapple, peaches, and bananas are a great component in any dessert. Serve them hot off the grill with vanilla ice cream or make a shortcake with grilled fruit and whipped cream. You can even make an amazing grilled bananas foster by adding a hot butter, rum, and cream sauce. The dessert possibilities are endless. Salsas and appetizers: When you grill fruit, the natural sugars get caramelized which brings out deep, rich flavors. Combine the sweetness of the grilled fruit with savory flavors of meats and you create something really special. Grilled fruit salsas are simple to make and pair nicely with fish and chicken. Just add some grilled pineapple or peaches to your favorite salsa recipe. Or try grilling fresh figs stuffed with goat cheese and wrapped with bacon for an amazing appetizer that marries sweet and salty flavors.
---
Adventurous Eats
---
Take your taste buds outside their comfort zone with these unexpected twists on grilling favorites.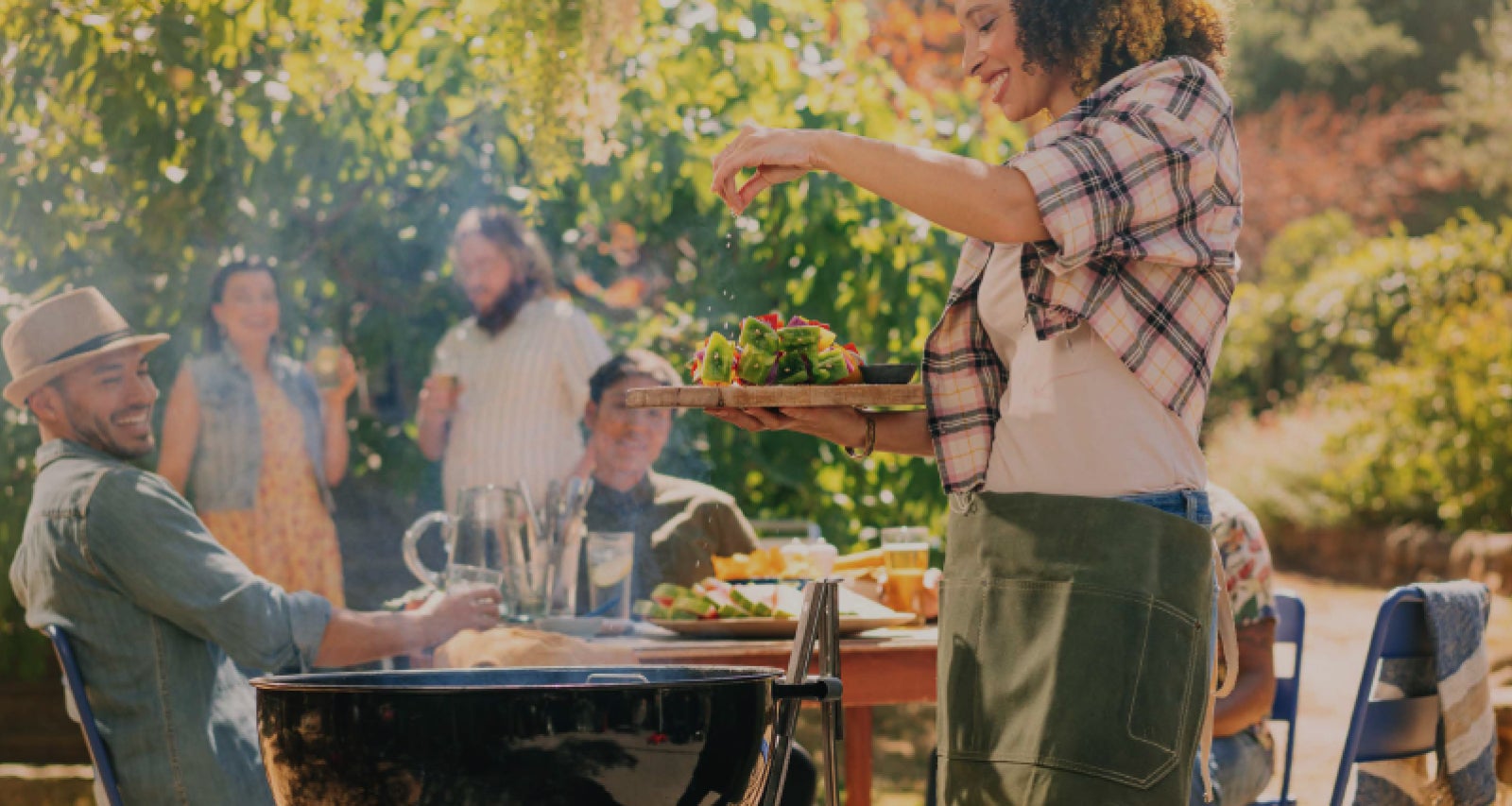 Light your fire with all new Kingsford® products.
Explore our full range of charcoal, pellets and flavor boosters to take your grilling to the next level.