How to Double Smoke a Ham on Charcoal Grills
If you love ham, wait until you try this double-smoked ham recipe. The already smoky flavor of a ham is enhanced beautifully when grilled over charcoal.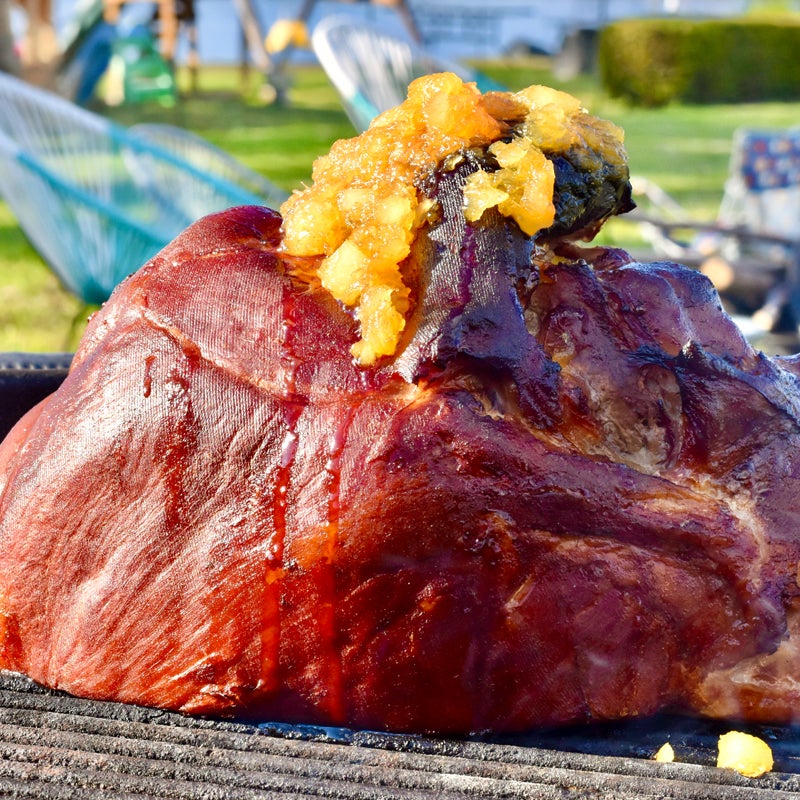 Let's get grilling
1
Prepare a charcoal grill for smoking, setting up direct and indirect heat zones, opting for a temperature of 250°F. Add cherry or apple wood chips to the fire to create additional smoke. Next, place the ham, flat side down, on the indirect side of the grill, letting it grill until the internal temperature reaches 145°F with an internal read thermometer, this should take about an hour and a half for an 8-pound ham.
2
After you have placed the ham on the grill, make your glaze. Combine the crushed pineapple, honey and ginger in a saucepan and bring to a simmer. Let simmer on medium low for about 15 minutes to reduce.
3
Once the ham has reached an internal temperature of 135°F, add half of the glaze to the ham via a basting brush or spoon.
4
When the ham has reached an internal temperature of 145°F, remove the ham from the grill. Slice the ham and serve with additional glaze. Ham goes great on a biscuit with honey mustard or Carolina Gold style BBQ sauce for breakfast or brunch the next day. Leftover ham is a great addition to omelettes, quiche or adding extra flavor to leafy vegetables like collard greens!
For safe meat preparation, reference the USDA website.
---
Adventurous Eats
---
Take your taste buds outside their comfort zone with these unexpected twists on grilling favorites.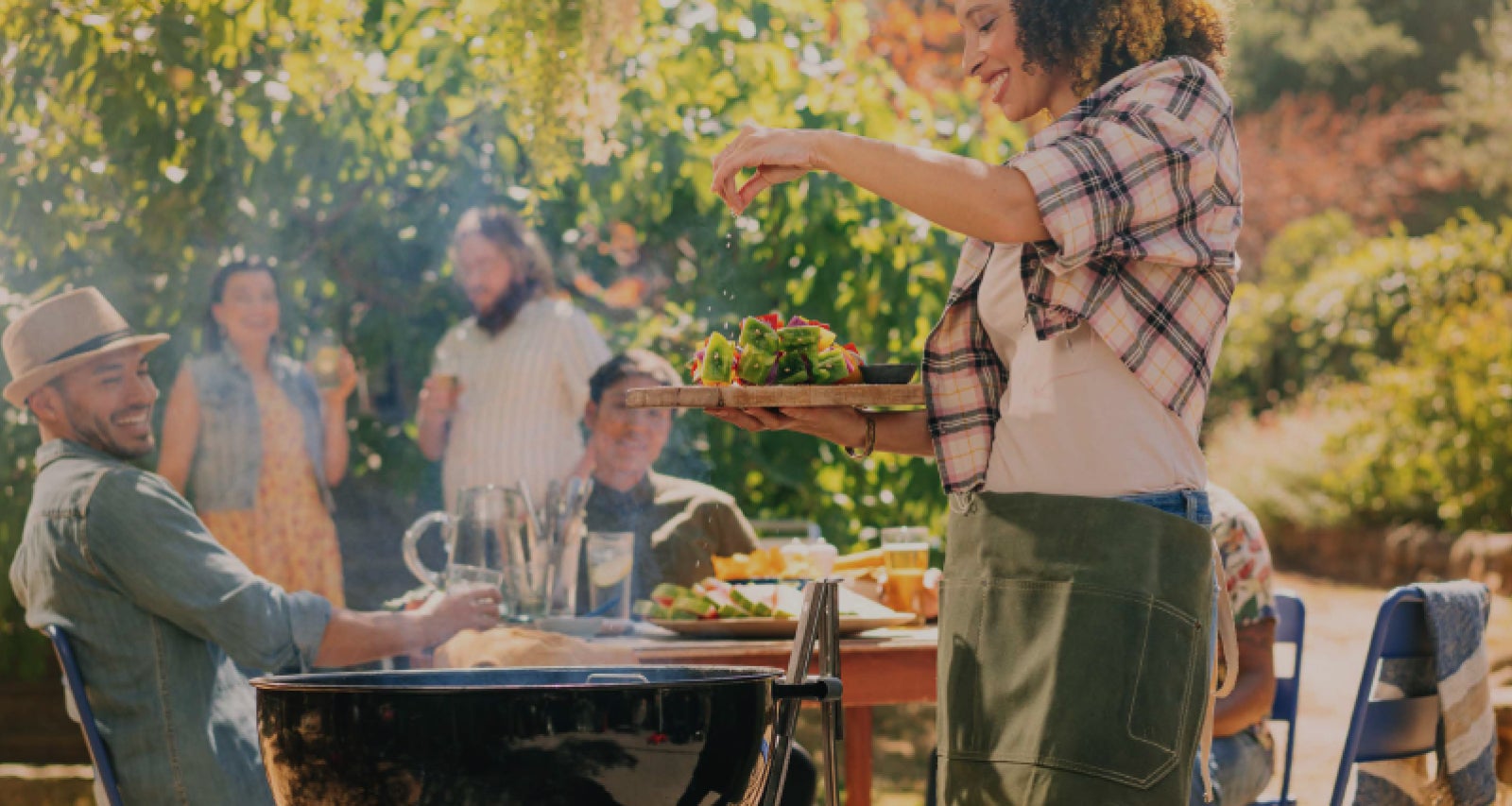 Light your fire with all new Kingsford® products.
Explore our full range of charcoal, pellets and flavor boosters to take your grilling to the next level.