Ingredients
Ingredients
1.5

lb.

ground beef (preferably an 80/20 blend)

Kosher salt and ground black pepper

4

slices

sharp cheddar cheese

0.25

cup

of your favorite BBQ sauce
Hash Brown Buns
8

cup

shredded hash brown potatoes (thawed)

4

tsp.

of your favorite BBQ dry rub seasoning

canola oil or peanut oil for frying
---
1
Food Prep
First, add the hash brown bun mixture to a medium mixing bowl and blend well.


Next, lay a sheet of wax paper on a baking sheet pan, and set a 3 ½" ring mold on the wax paper and pack approximately 1 cup of hash brown mixture into the mold to create a 1" thick disk. Repeat until you have 8 disks.

Then, place the sheet pan in the freezer for 15–20 minutes until the disks are firm but not fully frozen.

Finally, divide the beef into 4 patties and season liberally on both sides with kosher salt and pepper.
Why 80% Lean Ground Beef?
Look for a mix of 80% lean ground beef and 20% fat for a juicier, flavorful burger. You can also use ground brisket or ground short ribs.
How to Keep Those Burgers Juicy
For delicious, juicy burgers, use a gentle touch when forming your patties. Overmixing or compacting the ground meat can result in dense, firm burgers.
2
Grill Prep
How to Gauge Grill Heat Without a Thermometer
Carefully hold your hand about 5" to 6" above the grate, and refer to the temperature settings below:
• High Heat (450° to 550°F):
2 to 4 seconds
• Medium Heat (350° to 450°F):
5 to 6 seconds
• Low Heat (250° to 350°F):
8 to 10 seconds
Make sure your clothing doesn't touch the grate, and always move your hand away from the heat before you feel discomfort.
When you're at temp, put cooking oil on a folded paper towel. Grab the oiled paper towel with long-handled tongs and oil the grate thoroughly.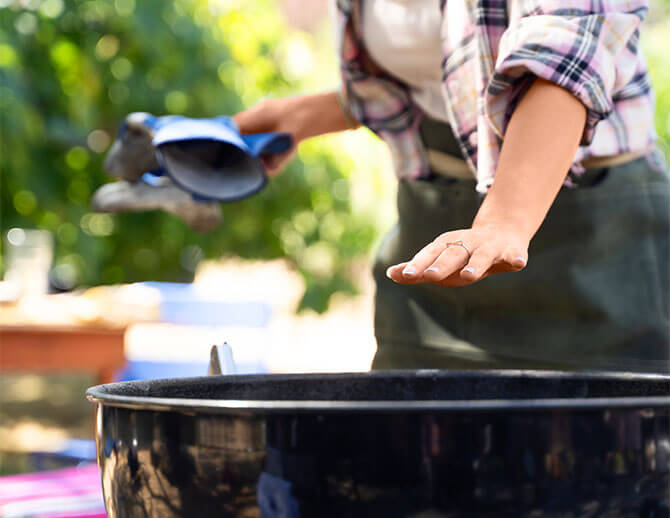 3
The Cook
When you're at temp, put cooking oil on a folded paper towel. Grab the oiled paper towel with long-handled tongs and oil the grate thoroughly.

In a medium saucepan, add oil (approximately 4" deep), and heat it over medium-high heat.

When the oil begins to shimmer, gently add 2 hash brown buns to the oil and fry for about 3–4 minutes until golden brown and cooked through (note: hash browns will float to the top of the oil when completely cooked).

Remove the hash brown buns from the oil and set on paper towels to drain. Repeat the cooking process until all 8 hash brown buns are fried.

Next, grill the beef patties on the grate for 3–4 minutes per side until they reach an internal temperature of 160°F on a digital meat thermometer.

Add a slice of cheese to each during the last minute of cooking.
To assemble the burgers, place patties on a fried hash brown bun, add 2 slices of cooked bacon to each, drizzle with BBQ sauce, then top with the remaining hash brown patties.
Serve immediately and enjoy!
Here's How to Handle a Flare-Up
Flare-ups happen to even the most skilled grill masters. Flare-ups are just fat rendering and dripping onto the coals. With a long-handled, metal spatula, simply move your food to the other side of the grate until the flames subside.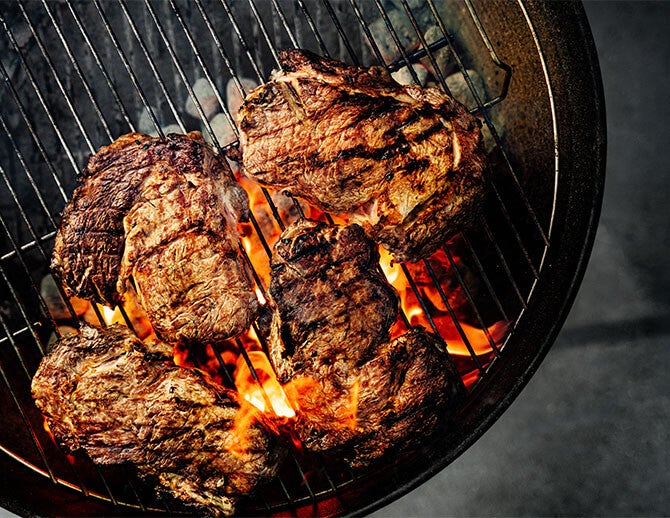 How Done Are My Burgers? Let's Find Out
* USDA Safety Guidelines recommend cooking ground meat to the well-done temp of 160°F to make sure any harmful bacteria are destroyed.
** Cooking times are approximate. Based on a ¾" burger.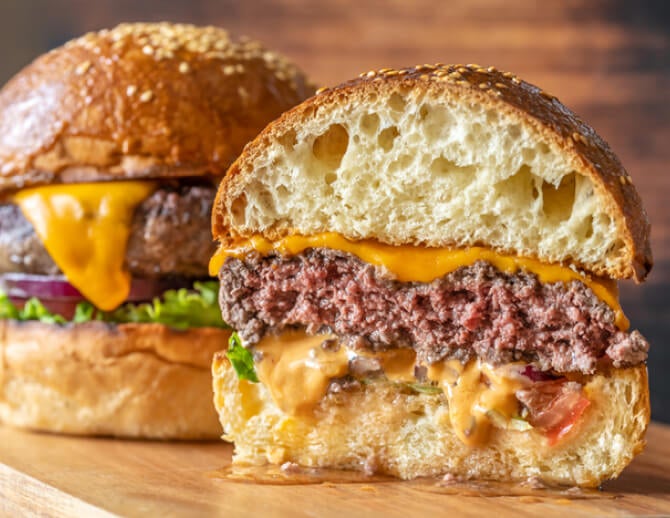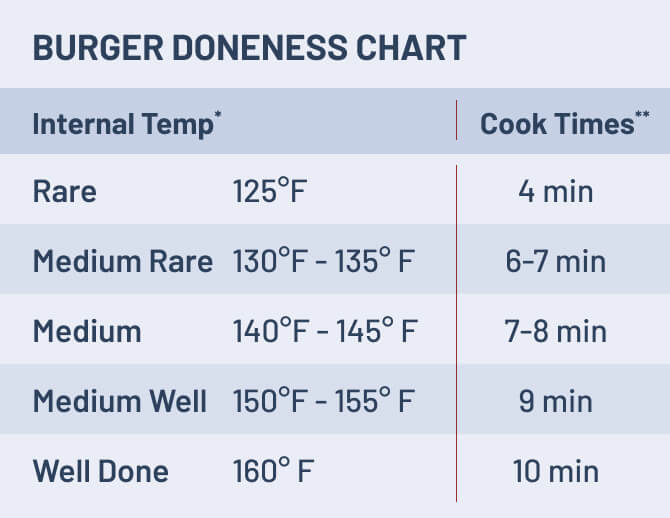 For safe meat preparation, reference the USDA website.
Rated

5

out of

5
by
FaytalM
from
I love this recipe!
This is a crowd pleaser, for kids and adults. Like having your burger and fries all in one bite. This will be served frequently at my house.
Date published: 2023-08-21
Rated

5

out of

5
by
Toria
from
Ultimate combo
Whoever thought this up is awesome lol. Might not be the healthiest meal, I'm not sure but it tastes amazing so to me its so worth it haha.
Date published: 2023-07-20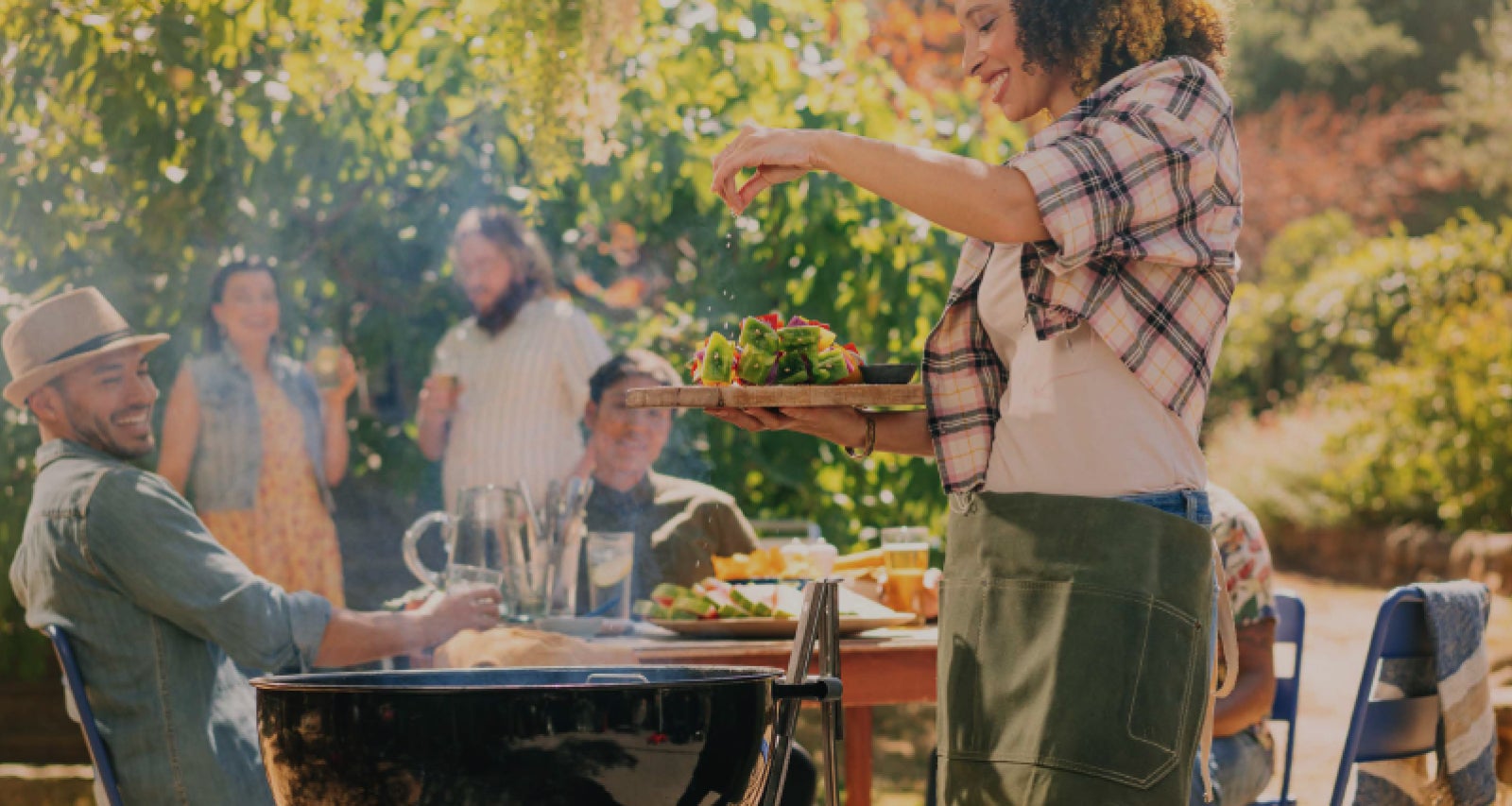 Light your fire with all new Kingsford® products.
Explore our full range of charcoal, pellets and flavor boosters to take your grilling to the next level.