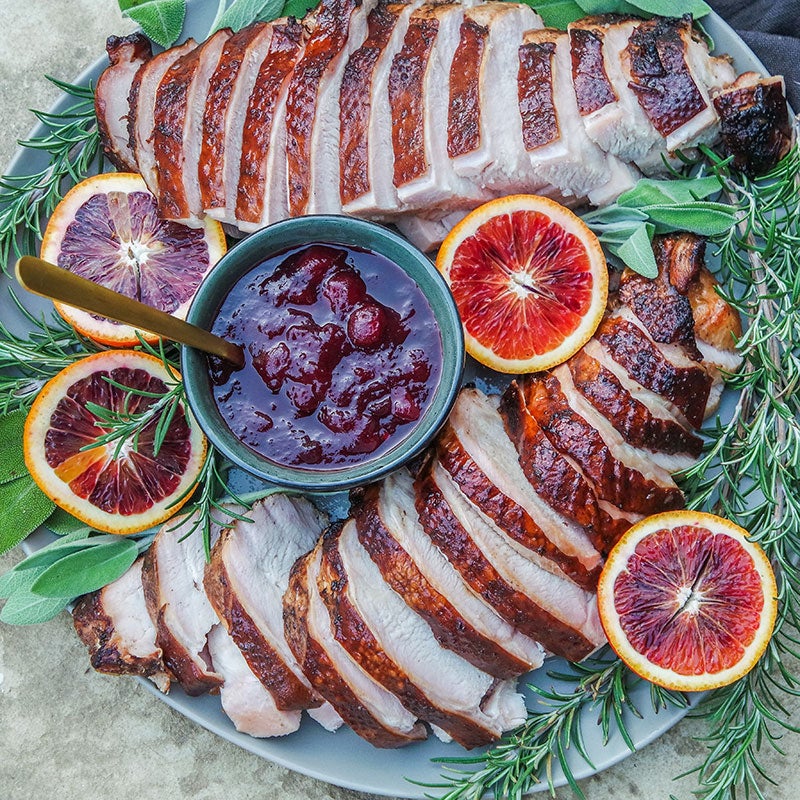 Let's get grilling
1
To brine the turkey breast: Place half the water in a saucepan and add the sugar and salt. Dissolve over low heat, and allow to cool completely. Add salted water to remaining water, then add the cloves and orange peel. Immerse the turkey breast and refrigerate for 12–24 hours.
2
Allow the butter to soften to room temperature. Add 1 teaspoon of salt and the Worcestershire sauce, and stir to combine.
3
Set up a grill for two zone or indirect cooking. Place a foil pan with 4 cups of water on one side of the grill, then light a half-chimney of coals and dump them on the other side of the grill, creating a hot and cool zone. The grill should be between 300–350°F.
4
Remove turkey breast and discard the brine. Pat the turkey dry on both sides using a paper towel, ensuring it is well dried. Season the under (non-skin) side with the remaining kosher salt, then turn the turkey over. Use 1/3 of the butter, and smear across the skin/top of the turkey breast in a thin coating. Place remaining butter in a small saucepan and melt over low heat for basting.
5
Set the turkey over the water pan skin side up, with the thickest part of the breast facing towards the coals. Close lid and allow to cook.
6
Maintain a grill temp of around 325°F, adding more coals as needed to sustain heat. You can use 2–3 small chunks of wood to add extra smoke flavor, but it's not recommended to add too much, as the smoke can cause excessive darkening of the skin.
7
Baste the turkey with the remaining butter every 20 minutes during the cook, which should take 2–2.5 hours total.
8
If you are developing browning on one side, you can gently turn the turkey during the cook to expose different sides to the coals and even out the color.
9
The turkey is ready when it reads 165°F in the thickest part of the breast. Remove it from the grill, cover loosely with foil and rest for 10–15 minutes before serving. You can also hold the turkey in a 200°F oven until you are ready to eat, but be aware that this may slowly dry out the meat.
10
Slice the breast down the middle to form two halves, then slice each half into serving size pieces.
Credit: Recipe created by Hardcore Carnivore Jess Pryles on behalf of Kingsford Charcoal
For safe meat preparation, reference the USDA website.
---
Adventurous Eats
---
Take your taste buds outside their comfort zone with these unexpected twists on grilling favorites.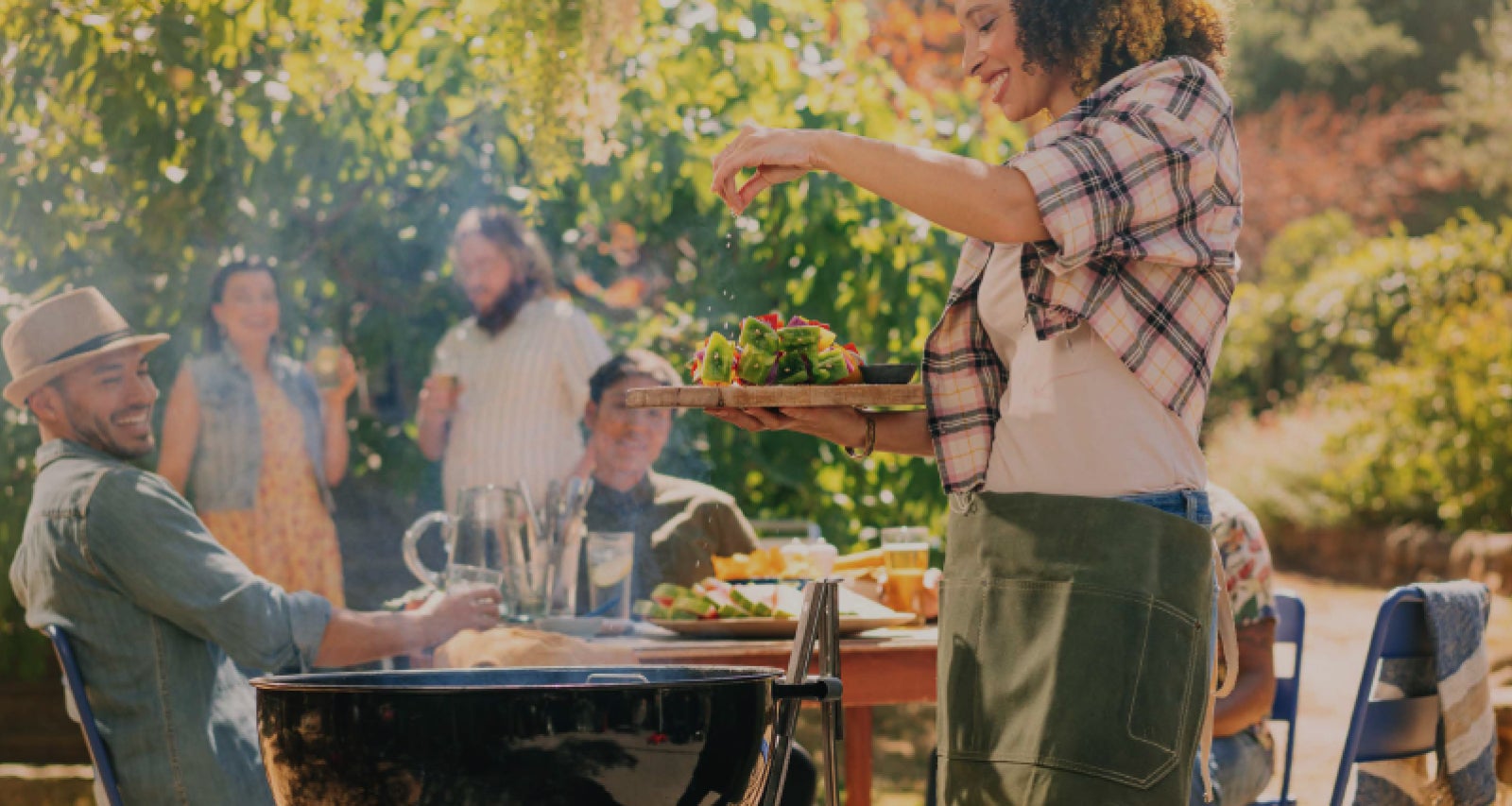 Light your fire with all new Kingsford® products.
Explore our full range of charcoal, pellets and flavor boosters to take your grilling to the next level.