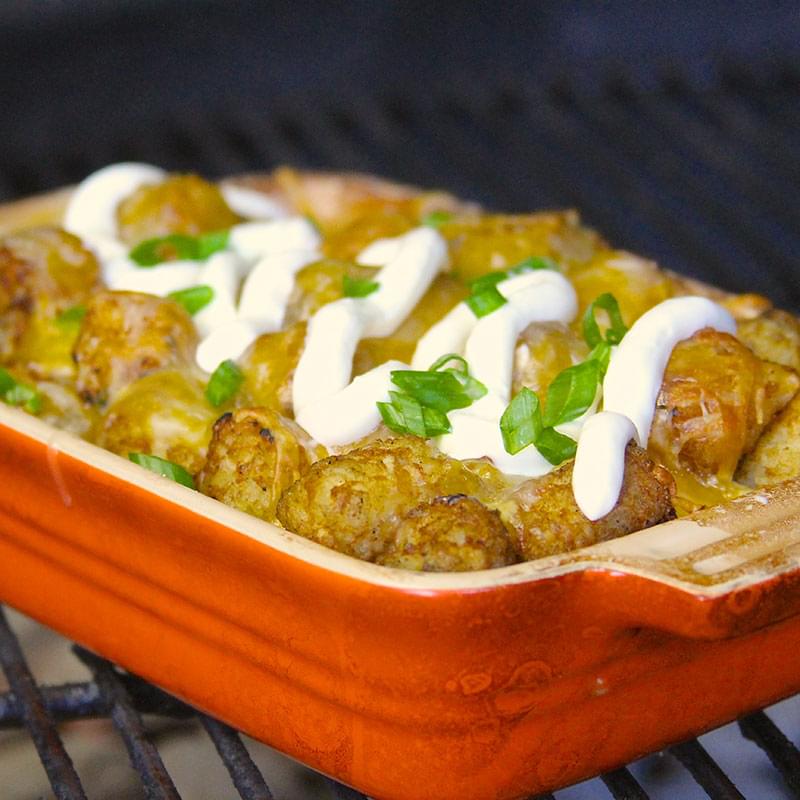 Let's get grilling
1
Prepare grill for two-zone cooking, placing pre-heated Kingsford® charcoal briquets on one half of the grill's charcoal grate to create a hot and a cool zone. Add 2–3 chunks of your favorite smoking wood to the charcoal, replace the main charcoal grate and adjust the bottom vents to bring the temperature to 400°F.
2
Place tater tots in a vegetable grilling basket and set onto the hot side of the grill. Allow tots to grill while turning frequently until golden brown on all sides, approximately 10 minutes. Move grilling basket to the cool side of the grill, cover the grill, and allow the tots to continue cooking until fully cooked, approximately 10 minutes longer.
3
Remove the tots from the grill and place in a heat resistant baking dish. Top with grated cheese and crumbled bacon (optional). Place the baking dish on the grill, cover the grill, and allow the totchos to cook for approximately 5 minutes until the cheese has fully melted. Top the totchos with sour cream and green onion then serve immediately.
For safe meat preparation, reference the USDA website.
---
Adventurous Eats
---
Take your taste buds outside their comfort zone with these unexpected twists on grilling favorites.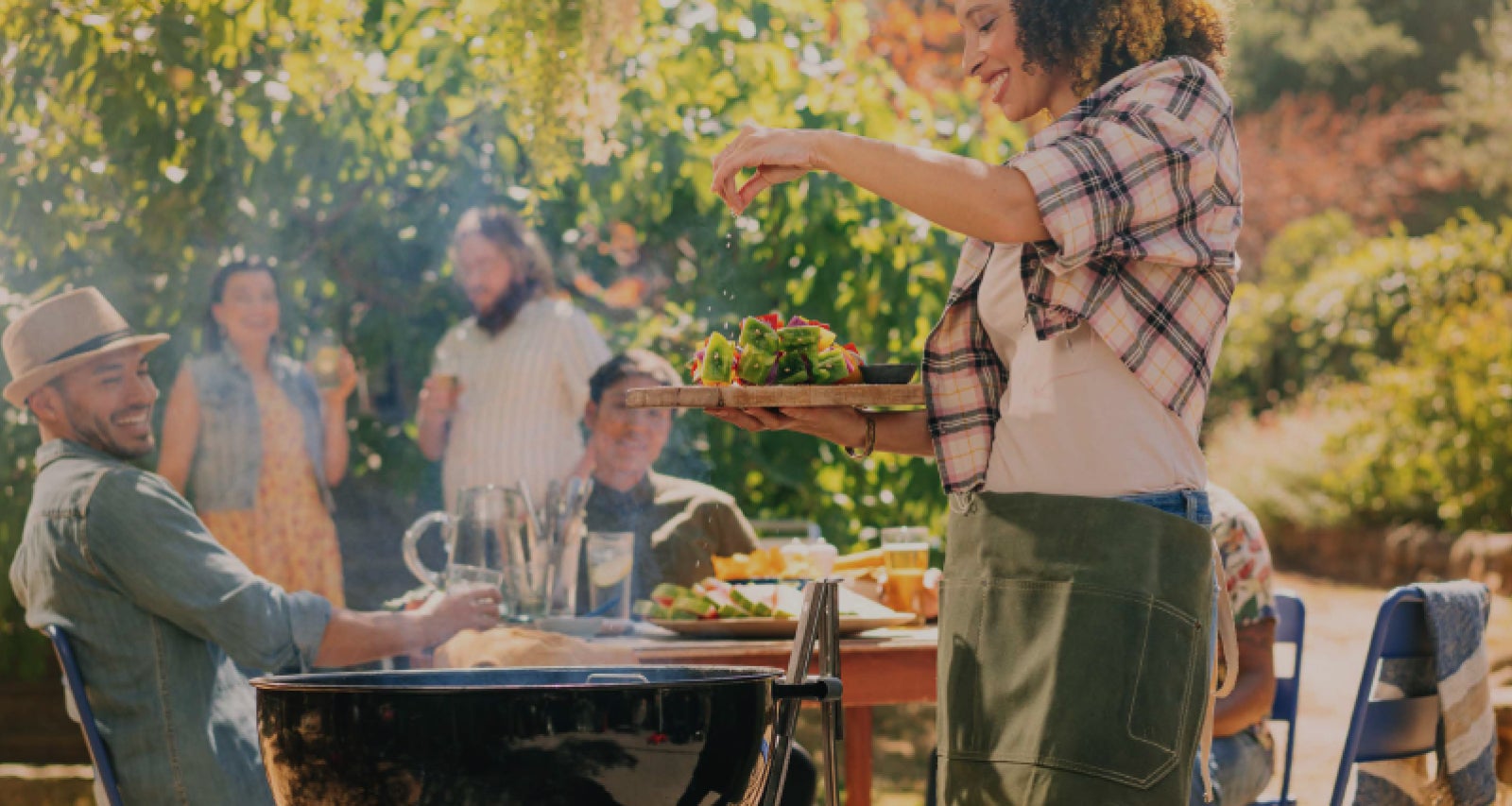 Light your fire with all new Kingsford® products.
Explore our full range of charcoal, pellets and flavor boosters to take your grilling to the next level.