Grilled Shrimp and Quinoa Bowl
This dish will challenge your preconceptions about eating healthier. Get your fill of fresh veggies, succulent shrimp, protein-packed quinoa and — most importantly — loads of flavor.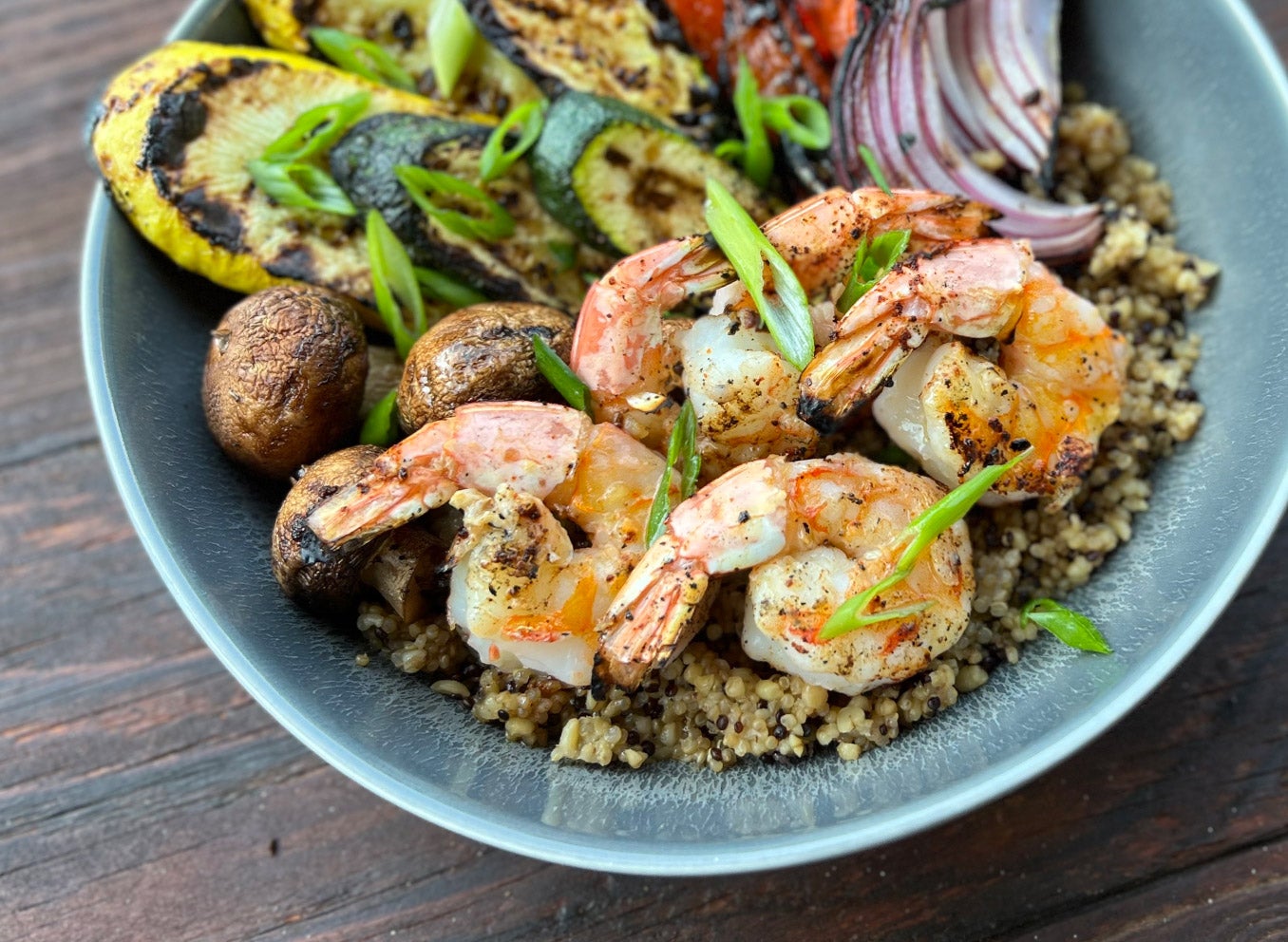 Let's get grilling
1
Prepare the vegetables. Cut the pepper into 8 large pieces, discarding the seeds. Slice the zucchini and squash diagonally into half inch pieces. Peel onion and slice into wedges. Slide the mushrooms and onion pieces onto skewers to make for easy handling during grilling (optional). Spray all veggies with some oil, then season with salt.
2
Thread the shrimp onto skewers to make them easier to handle on the grill, then spray lightly with oil and season skewers on both sides.
3
Light a chimney of charcoal, and once the coals are just starting to ash over, spread out over the grill. Add in 6–8 Kingsford® Signature Flavors Basil Sage Thyme Flavor Boosters, nestling them into the coals then replace the grate on top.
4
Start by cooking the vegetables, cooking for 4–6 minutes per side until softened and charred, then remove from heat.
5
Place the shrimp skewers over the heat and cook for 2 minutes per side, then remove from grill.
6
Make the dressing by combining the olive oil, vinegar, soy, lime and ginger. Whisk to emulsify.
7
Assemble the grain bowls, starting by dividing the cooked quinoa between four bowls. Top the quinoa with the grilled vegetables. Push the shrimp off the skewers and add to the bowls.
8
Pour some of the dressing over each bowl and serve.
---
Ingredients
---
Kingsford® Signature Flavors Basil Sage Thyme Flavor Boosters

red pepper

green zucchini

red onion

cremini or baby bella mushrooms

spray oil

kosher salt

peeled large shrimp

olive oil

rice wine vinegar

soy sauce

lime juice

grated ginger

cooked quinoa
Recipe created by Hardcore Carnivore Jess Pryles on behalf of Kingsford® Charcoal.
For safe meat preparation, reference the USDA website.
---
Adventurous Eats
---
Take your taste buds outside their comfort zone with these unexpected twists on grilling favorites.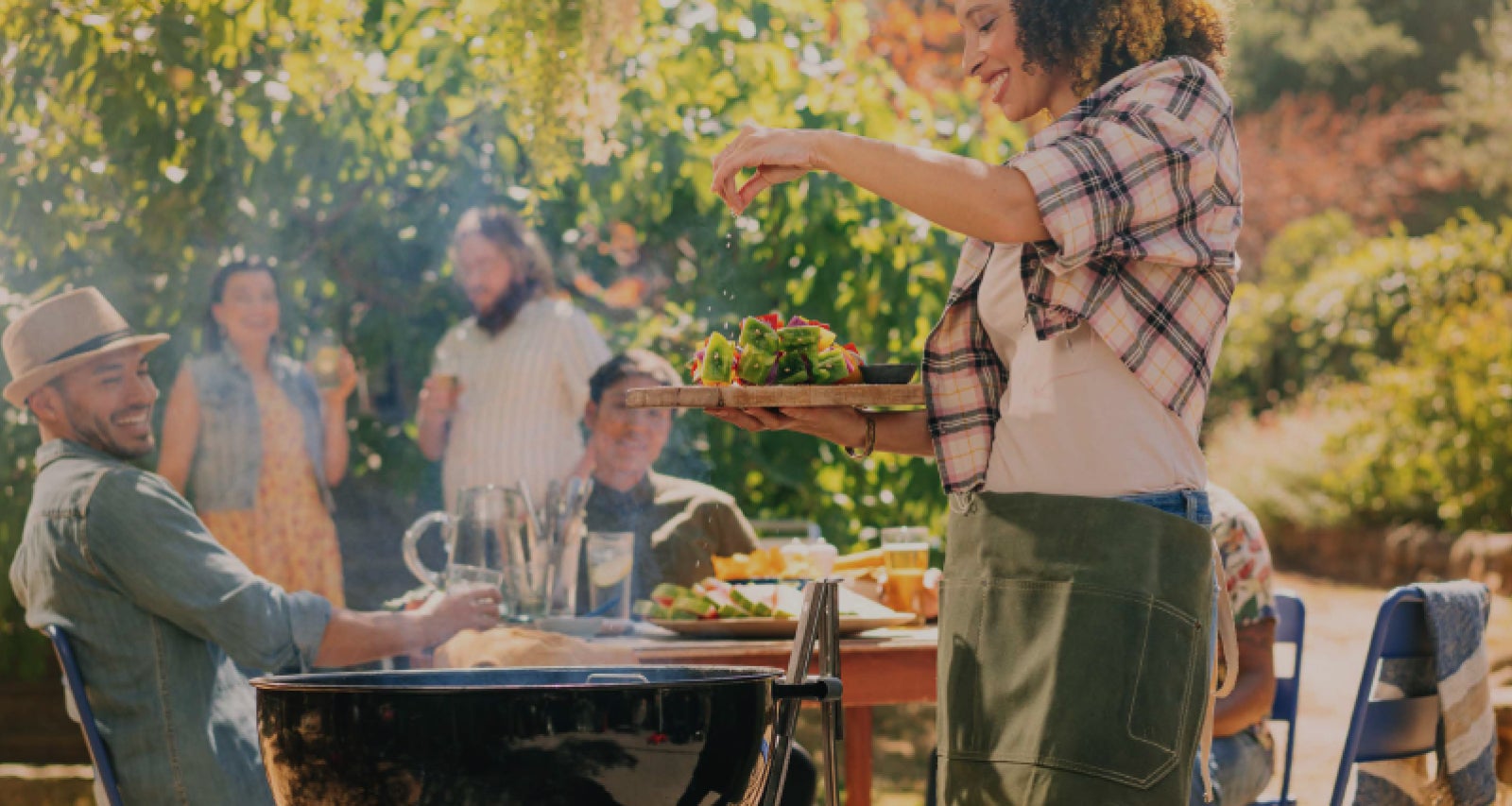 Light your fire with all new Kingsford® products.
Explore our full range of charcoal, pellets and flavor boosters to take your grilling to the next level.