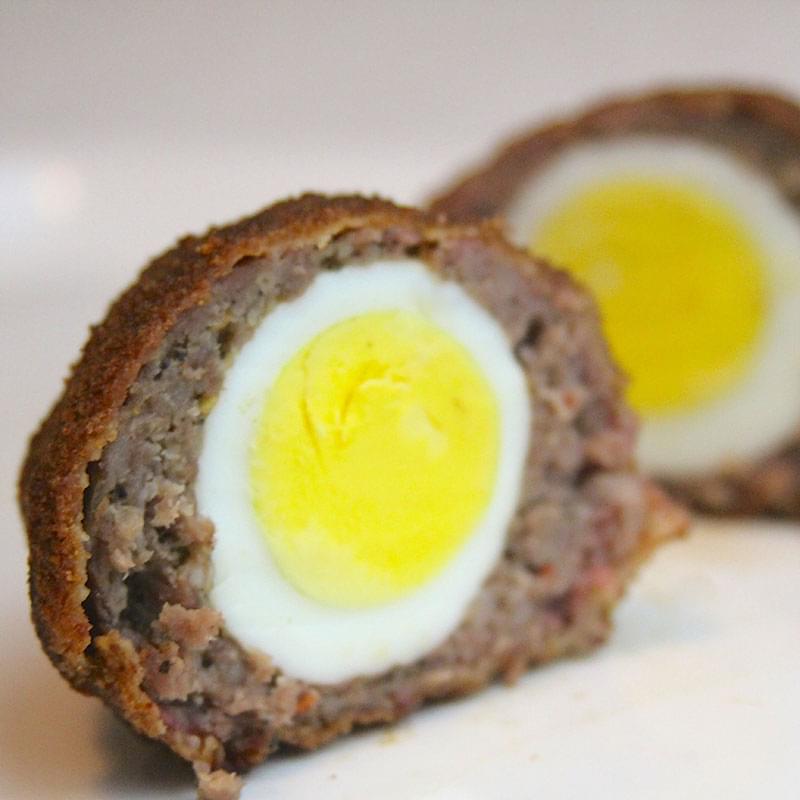 Let's get grilling
1
Prepare grill for two-zone cooking, placing pre-heated Kingsford® charcoal briquets on one half of the grill's charcoal grate to create a hot and a cool zone. Add 2–3 chunks of your favorite smoking wood to the charcoal, replace the main charcoal grate and adjust the bottom vents to bring the temperature to 400°F.
2
Divide sausage into four even portions and flatten each section into a disk. Lay one egg on each disk then gently form the sausage around the egg so that it is entirely encased. Place the egg and water into a shallow bowl and whisk to combine. Add the flour to a second bowl and the breadcrumbs to a third. Roll each sausage-covered egg in flour, then coat in egg wash, then cover with breadcrumbs.
3
Place the Scotch eggs on the cool side of the grill, cover the grill, and allow them to smoke for 20–30 minutes until the sausage is cooked through (it should be firm to the touch) and the breadcrumbs are lightly browned. Remove the Scotch eggs from the grill and serve immediately.
For safe meat preparation, reference the USDA website.
---
Adventurous Eats
---
Take your taste buds outside their comfort zone with these unexpected twists on grilling favorites.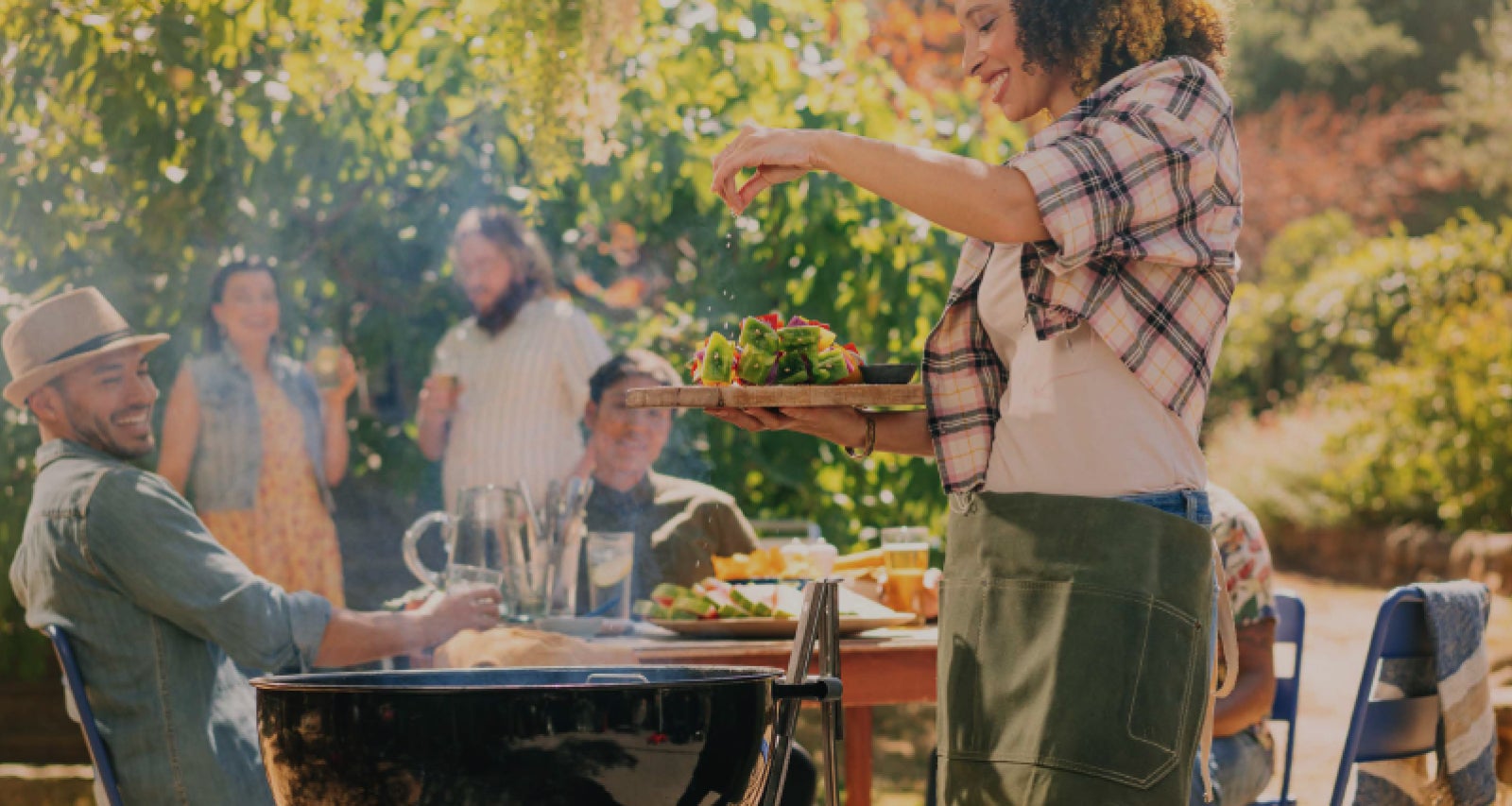 Light your fire with all new Kingsford® products.
Explore our full range of charcoal, pellets and flavor boosters to take your grilling to the next level.