Ingredients
4

ribeye steaks, cut ¼-thick

freshly ground pepper to taste
---
1
Food Prep
First, remove your ribeye steaks from the fridge and let them reach room temperature — this should take around 30 minutes. Next, trim the excess fat to avoid flare-ups and vertically slash the thin piece of fat around the outside of the steaks to prevent curling. Finally, liberally apply coarse salt and freshly ground pepper. Flip the steaks and repeat the process.
2
Grill Prep
How to Gauge Grill Heat Without a Thermometer
Carefully hold your hand about 5" to 6" above the grate, and refer to the temperature settings below:
• High Heat (450° to 550°F):
2 to 4 seconds
• Medium Heat (350° to 450°F):
5 to 6 seconds
• Low Heat (250° to 350°F):
8 to 10 seconds
Make sure your clothing doesn't touch the grate, and always move your hand away from the heat before you feel discomfort.
When you're at temp, put cooking oil on a folded paper towel. Grab the oiled paper towel with long-handled tongs and oil the grate thoroughly.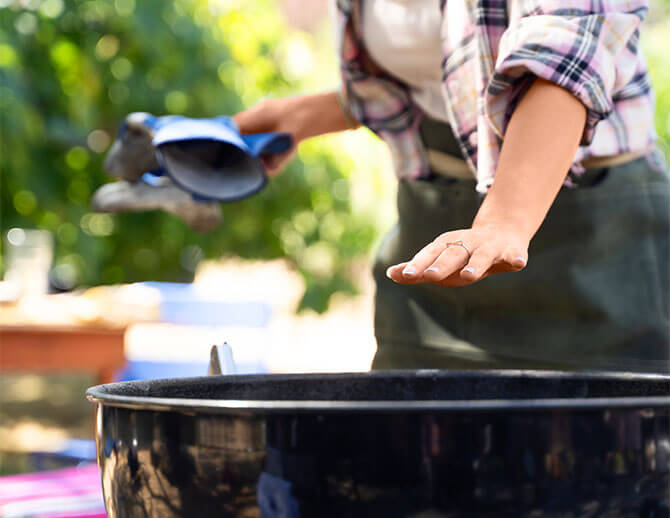 What's the best charcoal to use for high temperatures?
Kingsford® Professional is a great option here for its higher heat* performance and low ash formula.†
* Compared to nationally available conventional charcoal in the U.S.A.
† Compared to Kingsford® Original Charcoal
3
The Cook
When your grill is at temp, put cooking oil on a folded paper towel. Grab the oiled paper towel with long-handled tongs and oil the grate thoroughly.
Place your ribeye steaks directly above the coals and sear for 2 to 3 minutes per side. To ensure perfect grill marks, resist the urge to move the steak while cooking. Close the lid to prevent flare-ups.
Once your ribeye steaks are seared, move them to the cooler side of the grate. This gives the marbled fat in your steaks a chance to properly render as the meat cooks through. Close the lid until done.
Using a digital instant-read meat thermometer, check the internal temperature of your steaks while they're still on the grill. For ribeye steaks, the ideal internal temperature is 135°F for medium-rare, 145°F medium, 150°F medium well and 160°F for well done. Keep in mind that meat will continue to rise a few degrees once it's off the grill. The USDA recommends cooking steak until it reaches an internal temperature of 145°F on a digital meat thermometer.
Pull your ribeye steaks from the grill, place them onto a cutting board, loosely cover with aluminum foil and allow them to rest for 5 minutes before serving.
For safe meat preparation, reference the USDA website.
Rated

5

out of

5
by
Dlgousejr
from
Yup...
Perfect way to do it! I have pellet smoker and I prefer the Kingsford way. I grew up with Kingsford and NOTHING beats a charcoal cooked rib eye..
Date published: 2022-05-08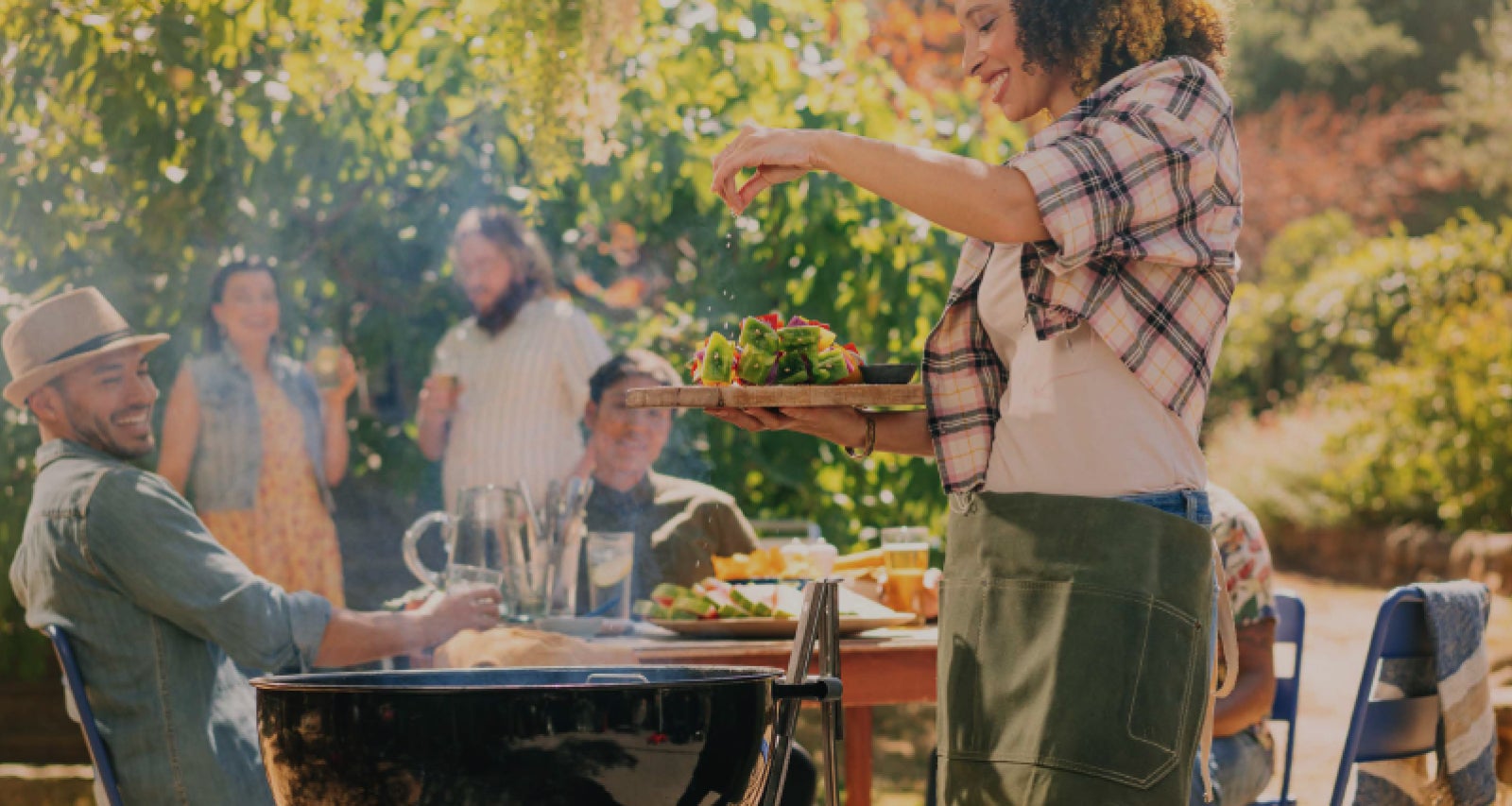 Light your fire with all new Kingsford® products.
Explore our full range of charcoal, pellets and flavor boosters to take your grilling to the next level.