Grilled Lemonade
Golden brown from the infused simple syrup and smoky lemons, this is a drink that can be made as a midday sipper (just add soda water or iced tea) or can be dressed up with your favorite hooch (Bourbon, Gin, or Vodka) and sweet garnishes.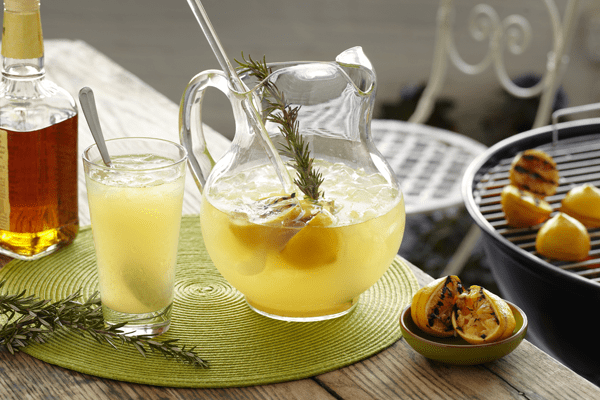 Let's get grilling
1
Build a fire using charcoal briquettes for indirect cooking. Once the charcoal briquettes begin to ash over, you're ready to cook.
2
Cut the lemons in half. Dip the sliced side of each lemon into the sugar to thinly coat it. Place the lemons cut side down on to the grill. Grill until the lemons begin to char. Remove the lemons when they're done cooking and continue cooking the lemons in batches.
3
Meanwhile, add the honey and sugar together in a disposable aluminum pan, stir. Add two sprigs of rosemary to the sweet mixture. Place the pan atop the grill grates over the direct heat. After 10-15 minutes and the mixture becomes warm, taste for flavor. Continue to cook the syrup on the grill until you can taste the infusion of rosemary. Remove the syrup from the heat.
4
When the lemons are cool enough to touch, begin juicing them. You can do this with your bare hands or use a lemon squeezer. Be sure to place a colander over your juice container so that the pulp and seeds are strained out from the lemon juice.
5
Add half the rosemary simple syrup mixture to your lemon juice. Taste for sweetness. Add more simple syrup according to your preference for sweetness. If the lemonade is too tart, consider adding some water.
6
To make an individual drink, fill a glass with ice and add the sweetened lemonade mixture. You can modify this drink with the juice of a grilled orange, iced tea, soda water, or to make a tasty cocktail, I suggest you add 2 ounces of bourbon for a wood-smoked flavor or, if you want something a little more dry and aromatic, try a dry English Gin.
8
- Rub the pulp side of a lemon slice along the rim of the glass and then dip the rim into sugar. For an extra level of difficulty, brulée the sugar for a candied rim.
10
- Spear blueberries on drink skewer
11
- Top with a specialty bitter (like Grapefruit bitters or chocolate bitters).
12
From: http://www.foodwoolf.com/2011/03/grilled-lemonade-recipe.html
Credit: Marcus Wang, senior scientist at Kingsford Charcoal:
Recipes containing alcohol are intended for those 21 years of age and older only. Please drink responsibly.
---
Adventurous Eats
---
Take your taste buds outside their comfort zone with these unexpected twists on grilling favorites.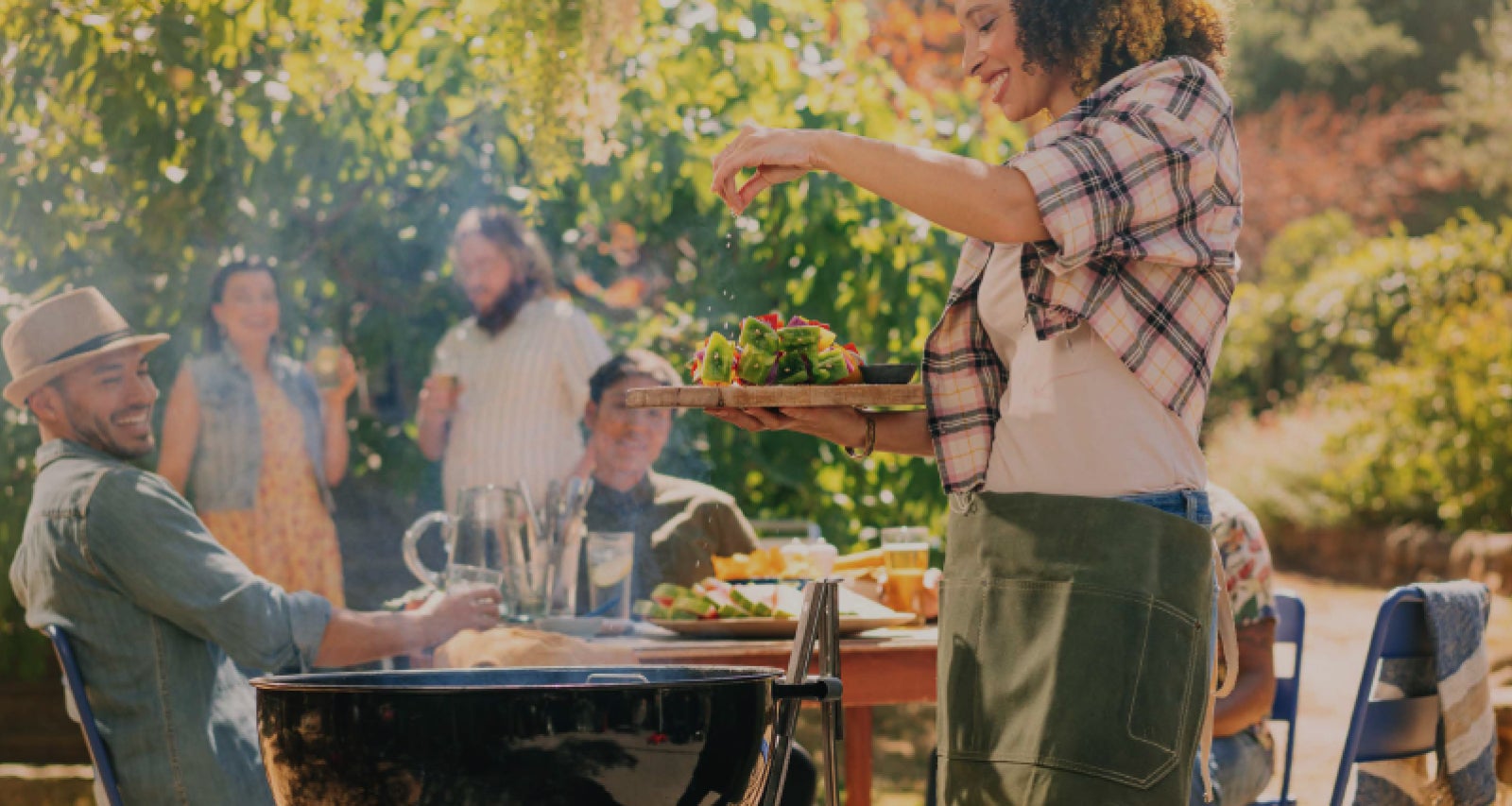 Light your fire with all new Kingsford® products.
Explore our full range of charcoal, pellets and flavor boosters to take your grilling to the next level.