Grilled Lamb Rack with Mint Sauce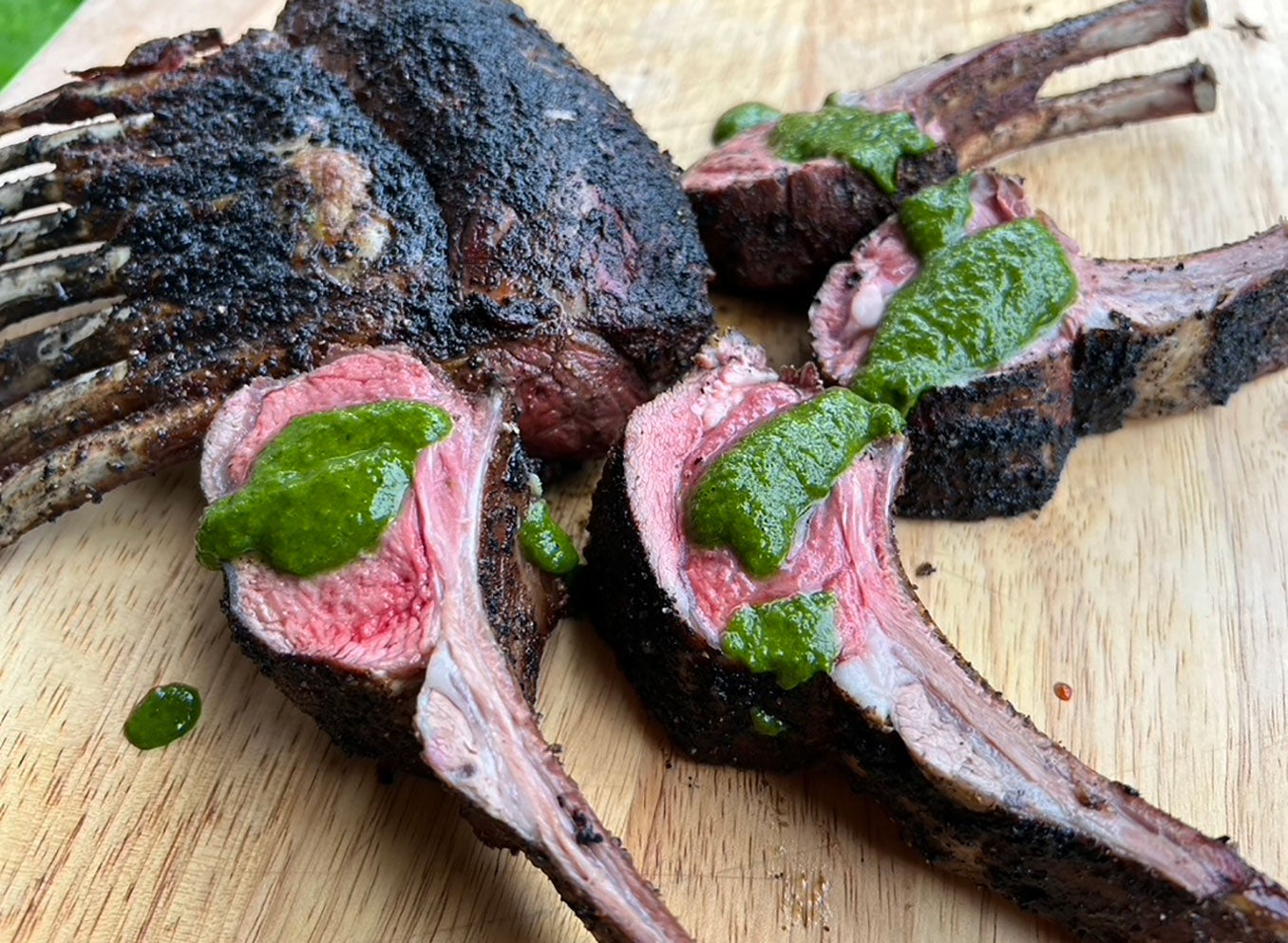 Let's get grilling
1
Light a chimney of Kingsford® Original Charcoal, then dump the lit coals into a grill, but only on one half of the grate. This will create a hot and cool zone for cooking. 
2
Spread the oil across the lamb racks, then season with salt or your preferred seasoning. 
3
Place the racks directly over the charcoal, fat side down. Lamb has a good amount of fat, and may flare on the grill, so watch closely and use caution. Cook for 1–2 minutes, then flip to bone side down. If flames begin to flare, flip straight away. 
4
Move the racks to the indirect/cool side of the grill, and close the lid. 
5
While the lamb is cooking, prepare the sauce by adding in all ingredients to a blender or high velocity food processor, and blending for 2–3 minutes until emulsified. 
6
When the lamb reads 125–130°F internal temperature, about 15–20 minutes, remove from heat and cover with foil. Rest for 10–15 minutes, until internal temperature reaches 145°F.
7
Slice racks between bones to serve, and drizzle with mint sauce. 
*Frenched means that the meat between the bones has been removed, and the bones scraped clean. If you can't find a frenched rack, this recipe will work with a non-frenched rack,too.
Recipe created by Hardcore Carnivore Jess Pryles on behalf of Kingsford® Charcoal.
For safe meat preparation, reference the USDA website.
---
Adventurous Eats
---
Take your taste buds outside their comfort zone with these unexpected twists on grilling favorites.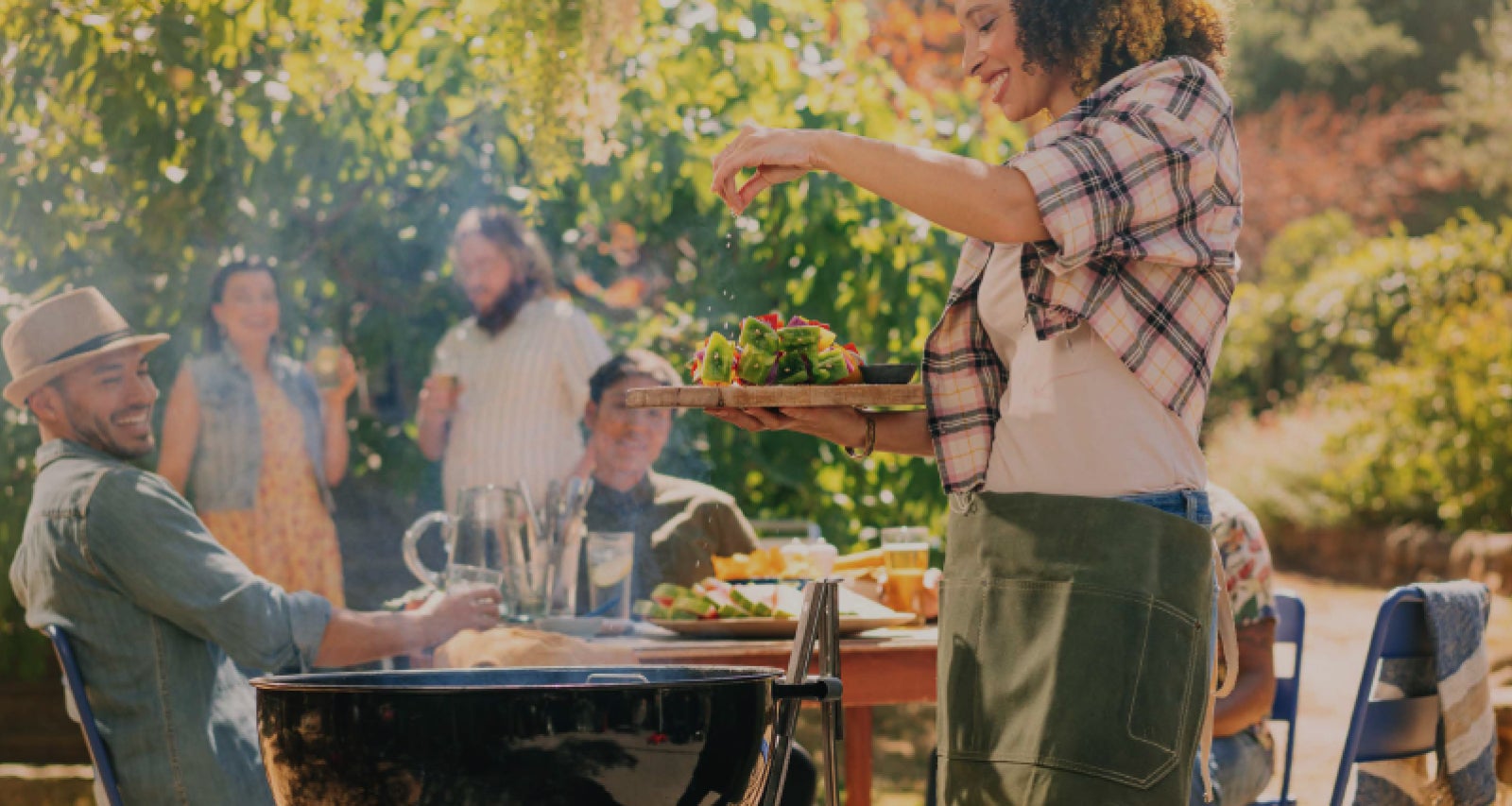 Light your fire with all new Kingsford® products.
Explore our full range of charcoal, pellets and flavor boosters to take your grilling to the next level.