Grilled Jerk Pork Burger
We're taking our burger party to the Caribbean and everyone's invited. Mix things up with spicy jerk pork patties topped off with juicy grilled pineapple for an unforgettable grilling getaway.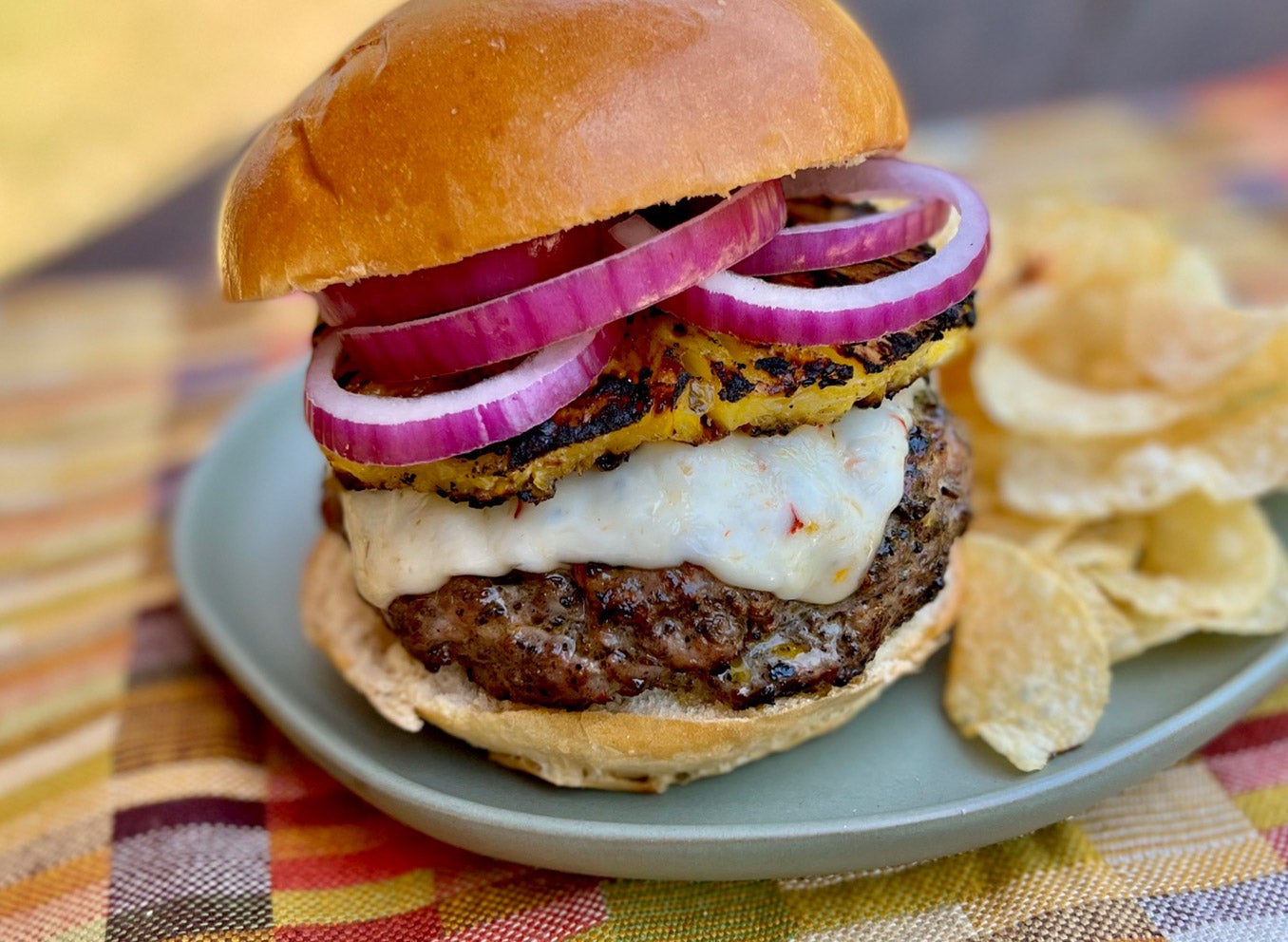 Let's get grilling
1
Prepare a grill for two zone cooking. Light a chimney of Kingsford® Original Charcoal, then once the top layer is nearly ashed over, dump it into the grill, piling the coals to one side to create a hot and cool zone. The grill should be running at medium heat, around 350°F.
2
Place the pork into a bowl, then combine with the jerk seasoning or paste. Mix to thoroughly distribute the seasoning, then split the mixture in half and form into patties.
3
Spray the patties lightly with oil, then place them oiled side down onto the grill over the coals. Cook for 2–3 minutes, then use a spatula to flip them over and brown the other side, and cook for an additional 2–3 minutes.
4
Move the patties across to the indirect heat, close the lid and cook for an additional 10–15 minutes, or until they reach 145°F internal temperature.
5
As the pork burgers near finishing, place the pineapple rings directly over the coals, and cook for 2 minutes per side to add some color, then remove from grill.
6
Lay the pepper jack cheese over the pork patties, and close the lid until the cheese is melted, about one minute.
7
To serve, lay the pork patty on the bun, then top with a ring of pineapple and some sliced red onion.
Recipe created by Hardcore Carnivore Jess Pryles on behalf of Kingsford® Charcoal.
For safe meat preparation, reference the USDA website.
---
Adventurous Eats
---
Take your taste buds outside their comfort zone with these unexpected twists on grilling favorites.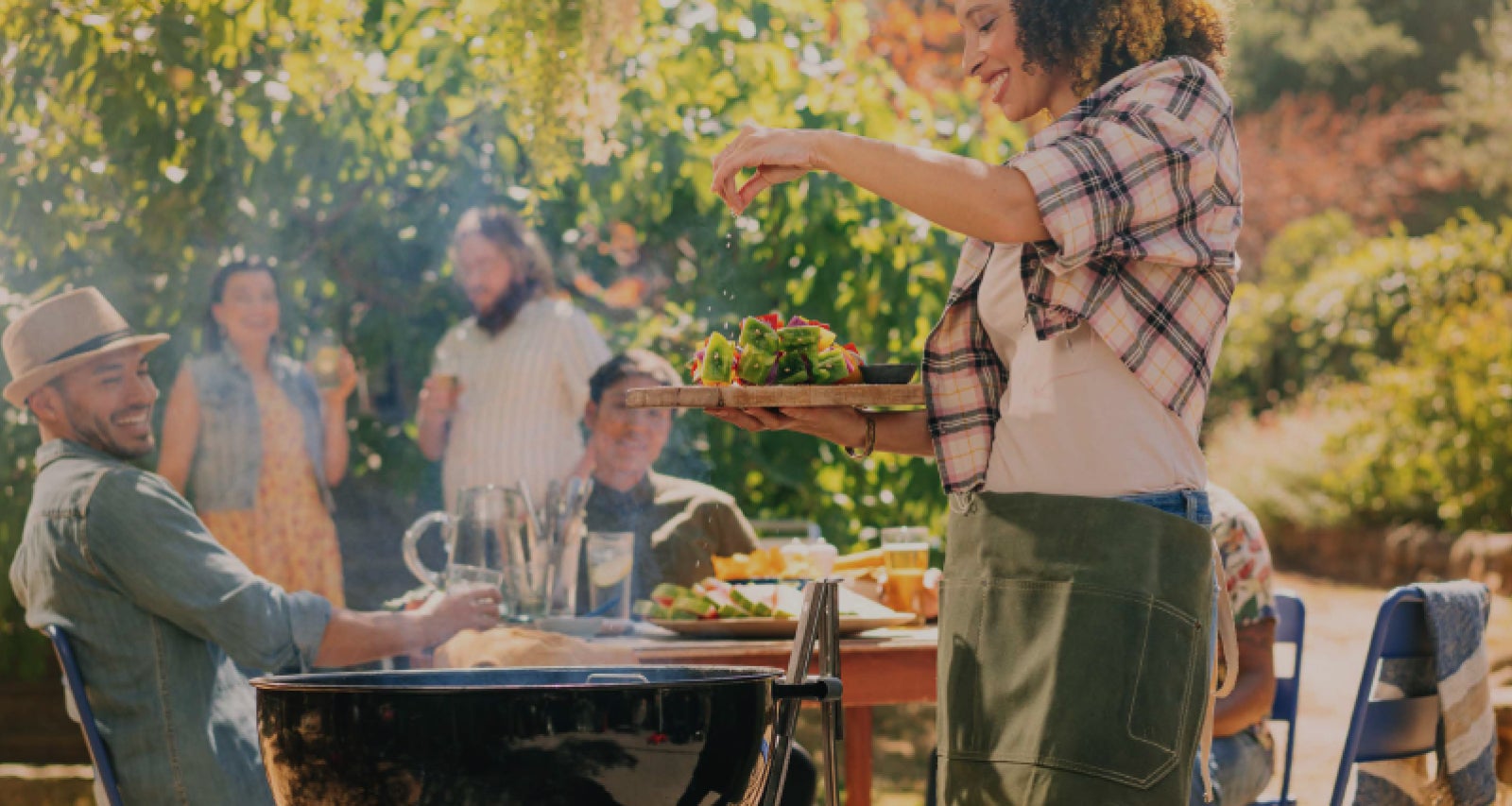 Light your fire with all new Kingsford® products.
Explore our full range of charcoal, pellets and flavor boosters to take your grilling to the next level.