Grilled Flank Steak Sandwich with Tomatillo Salsa Verde
Let's get grilling
2
Place the tomatillos, onion and garlic on a lightly oiled baking sheet and grill over Kingsford® Charcoal with Mesquite, turning often, until the onion is crispy and tomatillos have burst — about 3 to 5 minutes.
3
Remove from the grill to cool. Once cool, place the ingredients in the work bowl of a food processor and puree until desired consistency. This can be done up to three days in advance if kept chilled in an air-tight container.
5
Place the flank steak on a sheet of GLAD Press'n Seal® large enough to cover the steak once folded. Season the steak with salt and pepper. Liberally dust each side of the steak with Hidden Valley® Ranch dry seasoning mix, then sprinkle with red pepper flakes, if using. Wrap tightly in the GLAD Press'n Seal® and chill for 1 to 2 hours.
6
Remove the steak from the refrigerator about 15 minutes before grilling over Kingsford® Charcoal with Mesquite. Unwrap the steak and grill over medium heat for five to seven minutes on each side or until you reach an internal temperature of 150°F — allow the steak to rest covered for 5 minutes. Lightly toast the hamburger rolls. Serve the steak sliced over the rolls generously topped with the salsa verde.
7
Mesquite provides just the right touch of smoke to round out the tartness of the tomatillos.
---
Ingredients
---
Hidden Valley® Original Ranch® Salad Dressing & Seasoning Mix

dried red pepper flakes (optional)

small yellow onion, peeled, coarsely chopped

fresh tomatillos, peeled, rinsed well

flank steak

garlic, peeled, smashed

hamburger buns

salt (to taste)

pepper (to taste)
Meals & Dishes: DinnerOccasion: TailgateCooking Method: GrilledMeals & Dishes: Sandwiches & WrapsMain Ingredient: BeefMain Ingredient: Steak2Credit: Recipe created by football analyst, Mike Golic, on behalf of Kingsford® charcoal.
For safe meat preparation, reference the USDA website.
---
Adventurous Eats
---
Take your taste buds outside their comfort zone with these unexpected twists on grilling favorites.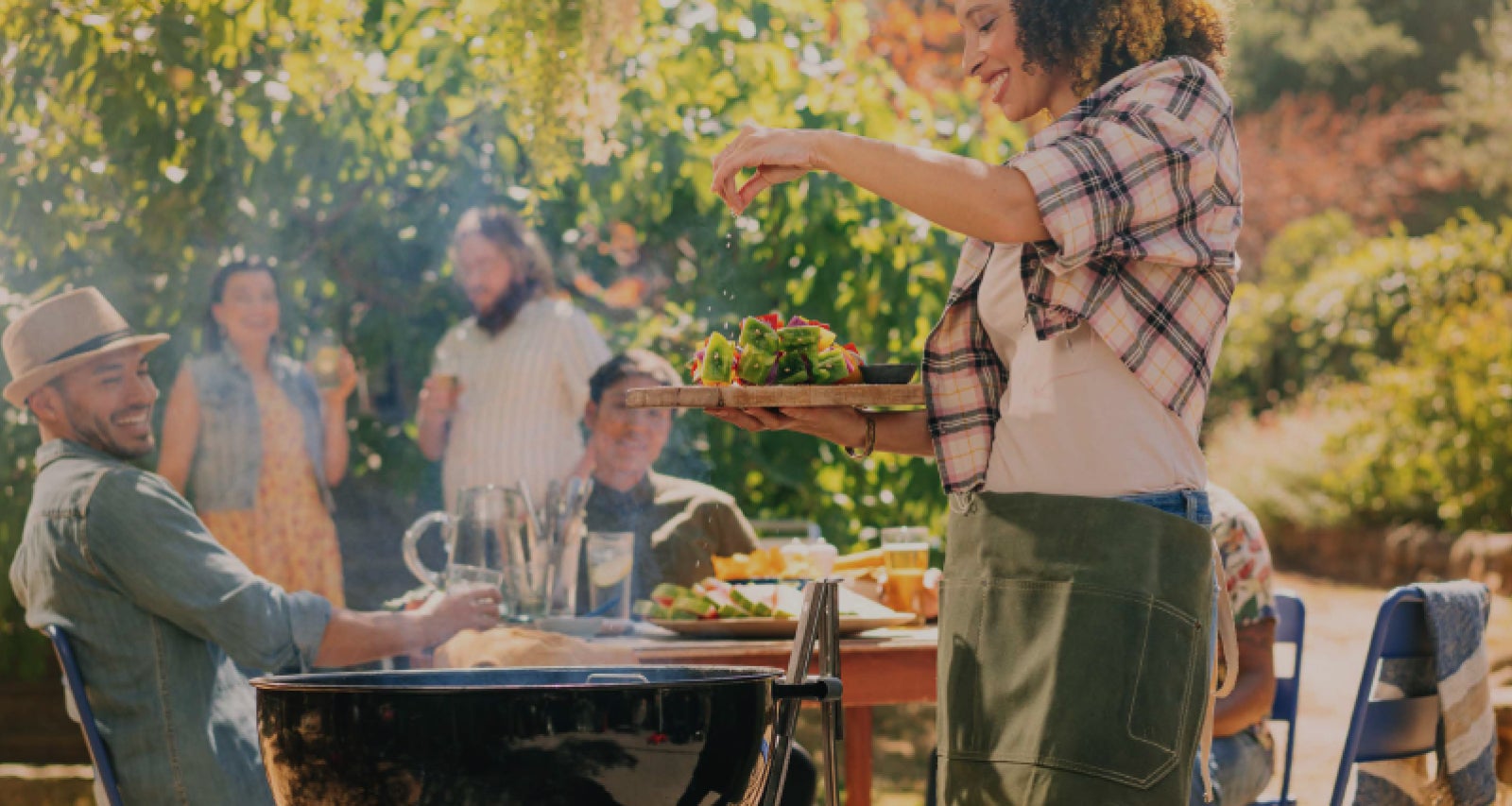 Light your fire with all new Kingsford® products.
Explore our full range of charcoal, pellets and flavor boosters to take your grilling to the next level.