Let's get grilling
1
Prepare the grill for two-zone cooking, placing pre-heated Kingsford® charcoal briquets on one half of the grill's charcoal grate to create and hot and cool cooking zones. Replacing main cooking grate then adjust the bottom vents to bring the grill temperature to approximately 400°F.
2
Place chickpeas, parsley, cilantro, egg, lemon juice, garlic, green onion, salt, lemon zest, cumin, coriander, and pepper in a food processer and pulse until completely blended but still slightly chunky. Divide the mixture into 12 portions then shape into ¾-inch patties. Place the flour in a shallow bowl then coat the exterior of each patty with flour. Spray both sides of the patties with canola cooking spray then place on the hot side of the grill.
3
Allow the falafel to cook for 4–5 minutes per side until lightly browned then gently move them to the cooler side of the grill. Cover the grill and allow the falafel to continue cooking for another 10 minutes until the exterior is completely firm.
4
To assemble the grilled falafel sandwiches, place lettuce, red onion and cucumber on one half of each pita bread. Top vegetables with 3 grilled falafel patties per pita then drizzle yogurt sauce over the falafel and serve.
5
Yogurt Sauce: Combine all ingredients in a small bowl and blend well. Cover and refrigerate until ready to use.
---
Ingredients
---
15.5 oz. chickpeas (drained)

chopped flat leaf parsley

chopped cilantro

egg (beaten)

lemon juice

garlic (roughly chopped)

green onions (root removed and then roughly chopped)

kosher salt

lemon zest

ground cumin

ground coriander

ground black pepper

flour

canola cooking spray

Yogurt Sauce (recipe follows)

lettuce

red onion (thinly sliced)

small cucumbers (thinly sliced)

large pita

plain yogurt

chopped flat leaf parsley

chopped cilantro

lemon juice

ground cumin

garlic (minced)

kosher salt and ground black pepper (to taste)
---
Adventurous Eats
---
Take your taste buds outside their comfort zone with these unexpected twists on grilling favorites.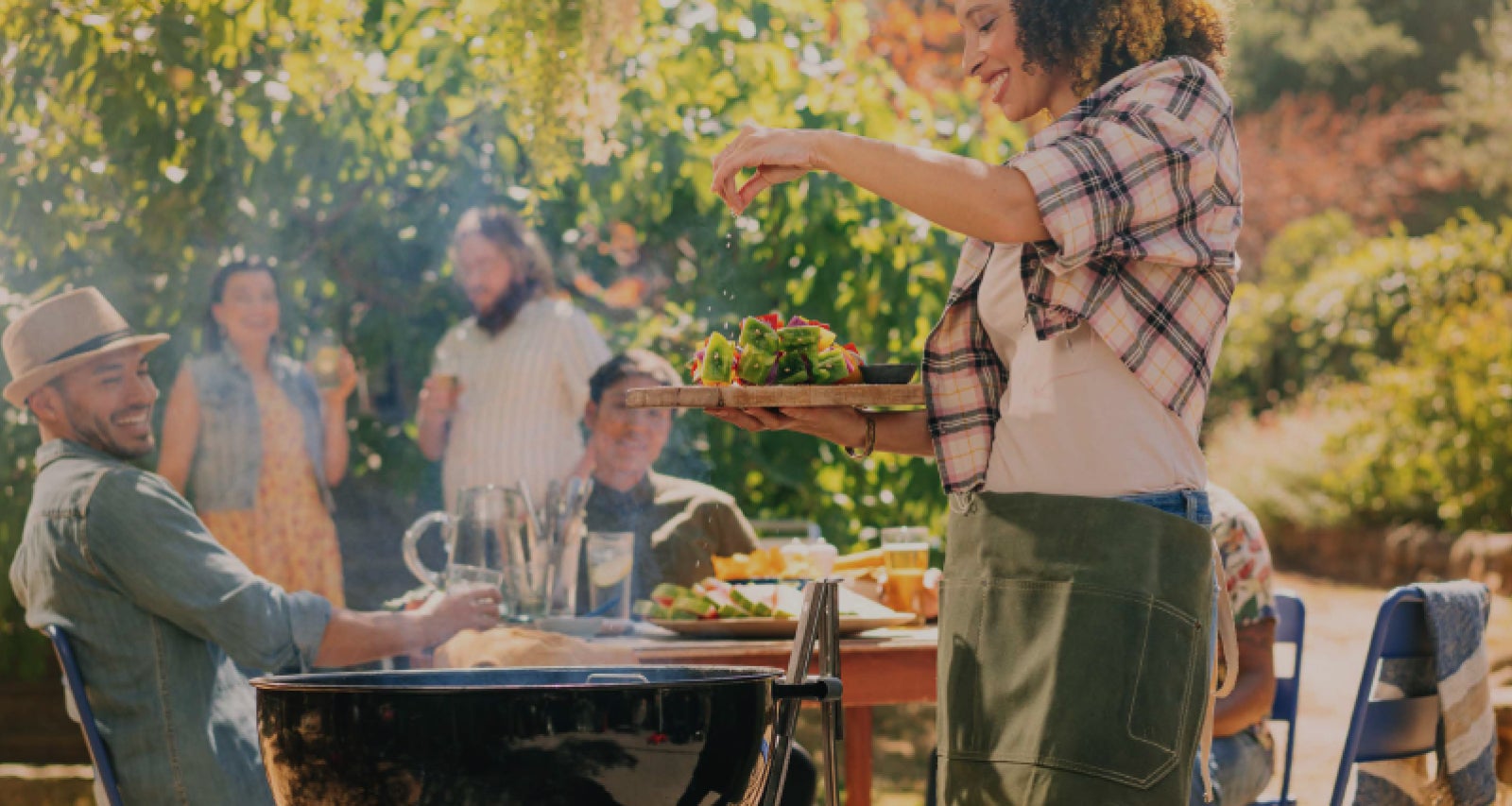 Light your fire with all new Kingsford® products.
Explore our full range of charcoal, pellets and flavor boosters to take your grilling to the next level.