Ingredients
Kingsford® Signature Flavors Cumin Chili Flavor Boosters

3.5

oz.

canned chipotle peppers

2

lb.

shrimp, peeled and deveined

2

tbsp.

chili lime seasoning of your choice

2

cup

shredded cabbage or coleslaw mix
---
1
Food Prep
To start, prepare the chipotle crema. Blend the sour cream with the canned chipotle (don't drain) using a blender or immersion blender. Set aside.


Next, prepare your shrimp for grilling. Thread your shrimp onto skewers to make them easier to handle on the grill, 4–7 shrimp per skewer, depending on the size of the shrimp and skewers.

If you're using bamboo skewers, you'll want to soak them in warm water beforehand.

Season your shrimp skewers well on both sides with chili lime seasoning, then spritz them with some spray oil.
What's the Best Way to Assemble My Kabobs?
It's important not to pack the skewers too tight or too loose. If the protein and vegetables are too snug, the skewer will take too long to cook. If too loose, the protein and vegetables may overcook. Ideally, the protein and vegetables will touch each other but not be too crowded.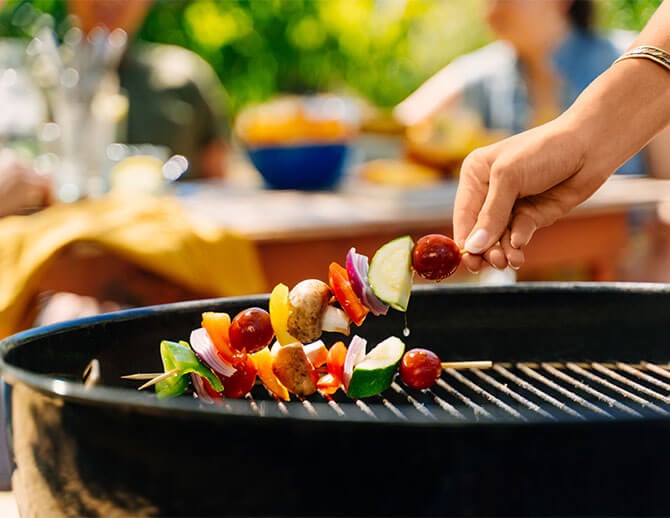 How Can I Prevent My Bamboo Skewers from Catching Fire During Grilling?
Bamboo skewers are inexpensive and readily available. But because they're made of thin pieces of bamboo, they're flammable and can catch fire during grilling. To prevent this, soak your skewers in warm water for at least 1 hour prior to assembling your kabobs.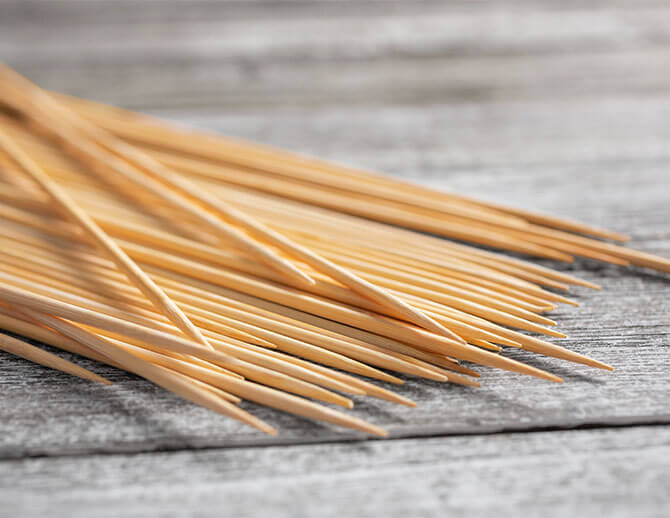 2
Grill Prep
How to Gauge Grill Heat Without a Thermometer
Carefully hold your hand about 5" to 6" above the grate, and refer to the temperature settings below:
• High Heat (450° to 550°F):
2 to 4 seconds
• Medium Heat (350° to 450°F):
5 to 6 seconds
• Low Heat (250° to 350°F):
8 to 10 seconds
Make sure your clothing doesn't touch the grate, and always move your hand away from the heat before you feel discomfort.
When you're at temp, put cooking oil on a folded paper towel. Grab the oiled paper towel with long-handled tongs and oil the grate thoroughly.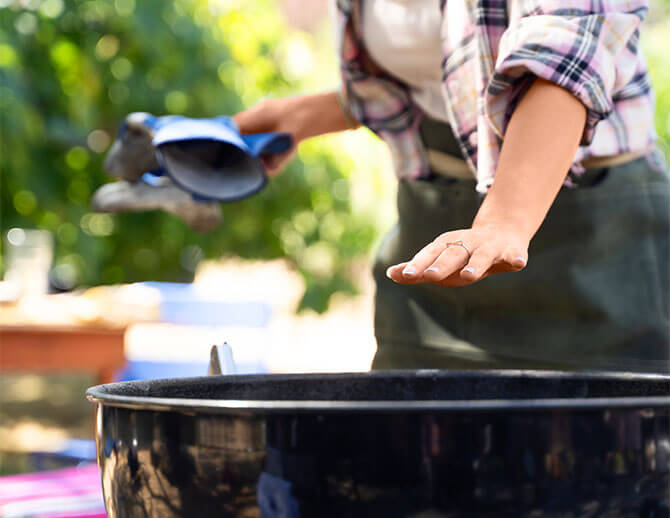 3
The Cook
When you're at temp, put cooking oil on a folded paper towel. Grab the oiled paper towel with long-handled tongs and oil the grate thoroughly.

Place your tortillas over the charcoal for 10–20 seconds per side to warm them and make them flexible, then place them into a piece of folded foil to keep warm.

Next, place your shrimp skewers on the grill and cook for 2–3 minutes per side until your shrimp reach an internal temperature of 145°F. Remove from heat, then slide off the skewers.

To assemble your tacos, layer two tortillas, then add in some cabbage mixture. Layer 3–4 shrimp on top, then finish with a drizzle of the chipotle crema and a wedge of fresh lime on the side. If you prefer, your tacos can also be assembled with a single tortilla. Be prepared for some possible rippage, though!
Recipe created by Hardcore Carnivore Jess Pryles on behalf of Kingsford® Charcoal.
For safe meat preparation, reference the USDA website.
Rated

5

out of

5
by
Tori
from
Best shrimp tacos ever!
I love any type of fish taco but these shrimp tacos with the cream and then the juices get all over the quinoa, it is just heaven! And pretty easy too!
Date published: 2023-06-04
Rated

5

out of

5
by
Janet K
from
Fantastic Recipe
I am a fan of shrimp tacos. This recipe is by the far the best! So quick and delicious!
Date published: 2023-05-29
Rated

4

out of

5
by
Lara M
from
Tasty but Very VERY Spicy
My boyfriend likes chipotle, so I figured he'd like this recipe. He & I both agreed that everything was very tasty, it was just way way WAY too spicy. I followed the directions exactly. The shrimp cooked to perfection though. I'll make this again, but with a lot less of the chipotle peppers.
Date published: 2023-05-28
Rated

5

out of

5
by
Travis R
from
These chili lime tacos are fantastic!
Saw this recipe pop up in my inbox and thought I'd give it a go and wow, I'm glad I did. These are super easy to make on a weeknight and so good! I added some avocado and a little queso cheese per my families taste and these are going on a regular summer rotation now. Dang they are good! Give them a try, you won't be disappointed!!
Date published: 2023-05-26
Rated

5

out of

5
by
Tazz6464
from
Yummy
Super easy to make and the spice combination is so good on these shrimp! Will be making these again, very tasty!
Date published: 2023-05-26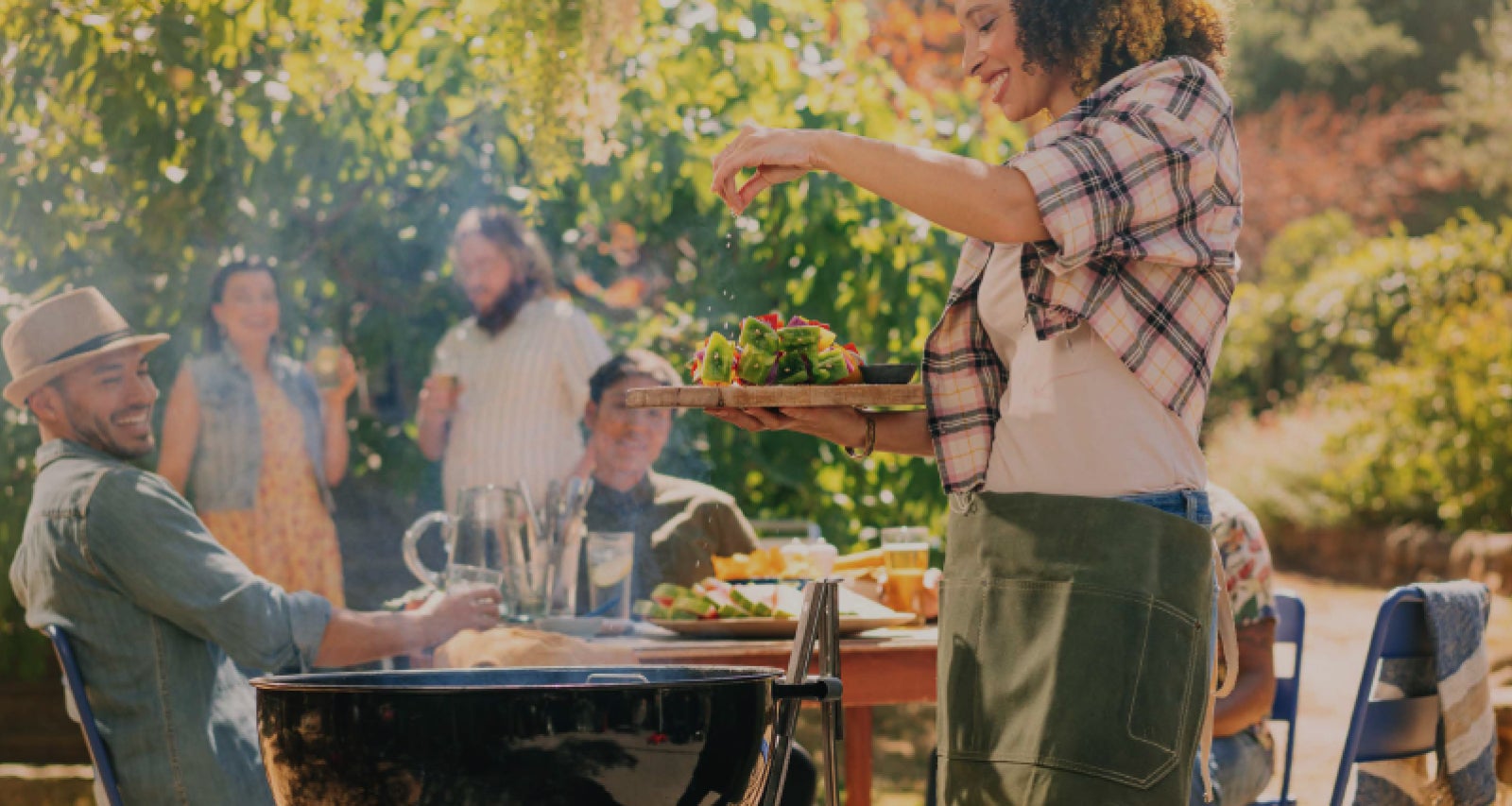 Light your fire with all new Kingsford® products.
Explore our full range of charcoal, pellets and flavor boosters to take your grilling to the next level.