Grilled Caesar Salad with Grilled Tuna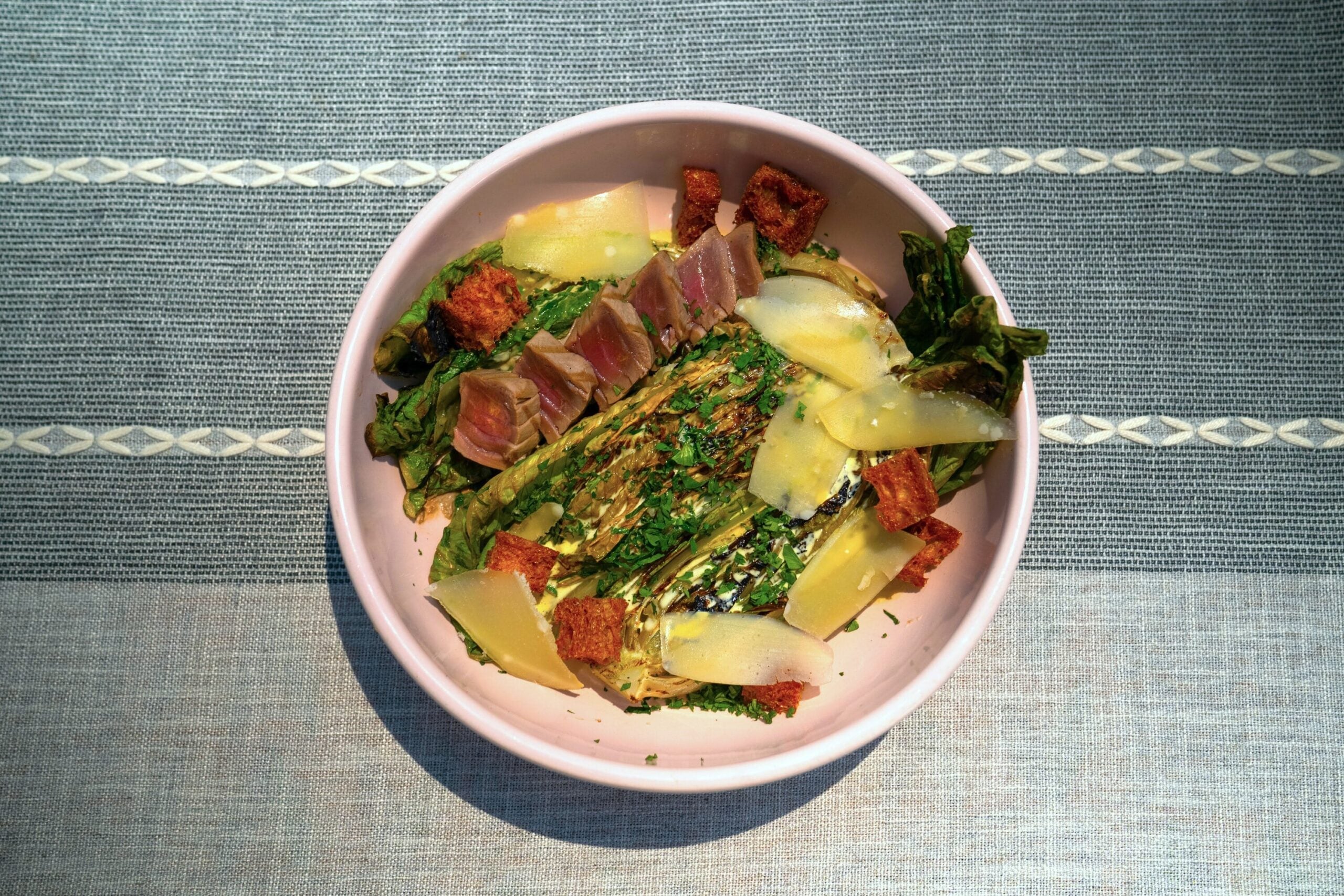 Let's get grilling
1
To make the croutons, heat 3 tablespoons of oil in a medium sauté pan over medium heat. Add the bread and sauté until golden on all sides, about 5 minutes. Add sesame seeds and cook until golden, about 3 minutes.
2
To make the dressing, combine the egg yolks, mustard, garlic and anchovies in a blender. Puree until smooth then, with the motor running, add the remaining 1 1/2 cups of olive oil and the lime juice in a slow, steady stream and blend until emulsified.
3
To prepare the tuna, Whisk together the sesame oil, scallions, soy sauce and lime juice. Set aside.
4
Preheat a charcoal grill to 550ºF - or as high as it will go.
5
Brush the tuna with the olive oil and season with salt and pepper. Place tuna on the grill and cook to just sear the outside, about 30 seconds on each side. Remove the tuna from the grill and slice, then drizzle with the sesame-soy mixture. Let stand while grilling the romaine.
6
To grill the romaine, lightly coat the romaine halves with olive oil. Make sure the grill is still very hot and cook the romaine cut side down for 30 seconds. Flip and cook for another 20-30 seconds on the other side and remove.
7
To serve, take the romaine halves and gently brush the dressing in between each layer using a pastry brush or spoon. Once dressed, transfer to a serving platter and lay the grilled tuna on top. Garnish with croutons, chopped herbs and extra dressing if desired.
---
Ingredients
---
olive oil, plus 3 tablespoons

white bread, crusts removed and cut into 1/2-inch cubes

white sesame seeds

egg yolks

dijon mustard

garlic cloves

anchovy fillets

juice from 2 limes

sesame oil

scallions, thinly sliced

soy sauce

juice from 1 lime

3-ounce pieces of sushi grade tuna

salt and pepper to taste

romaine hearts, rinsed and cut in half

leaves from 4 cilantro sprigs, chopped

leaves from 2 parsley sprigs, chopped

shaved parmesan, for garnish
Credit: Recipe created by Chef Marcus Samuelsson on behalf of Kingsford. Full IGTV Video can be found on @Marcuscooks
For safe meat preparation, reference the USDA website.
---
Adventurous Eats
---
Take your taste buds outside their comfort zone with these unexpected twists on grilling favorites.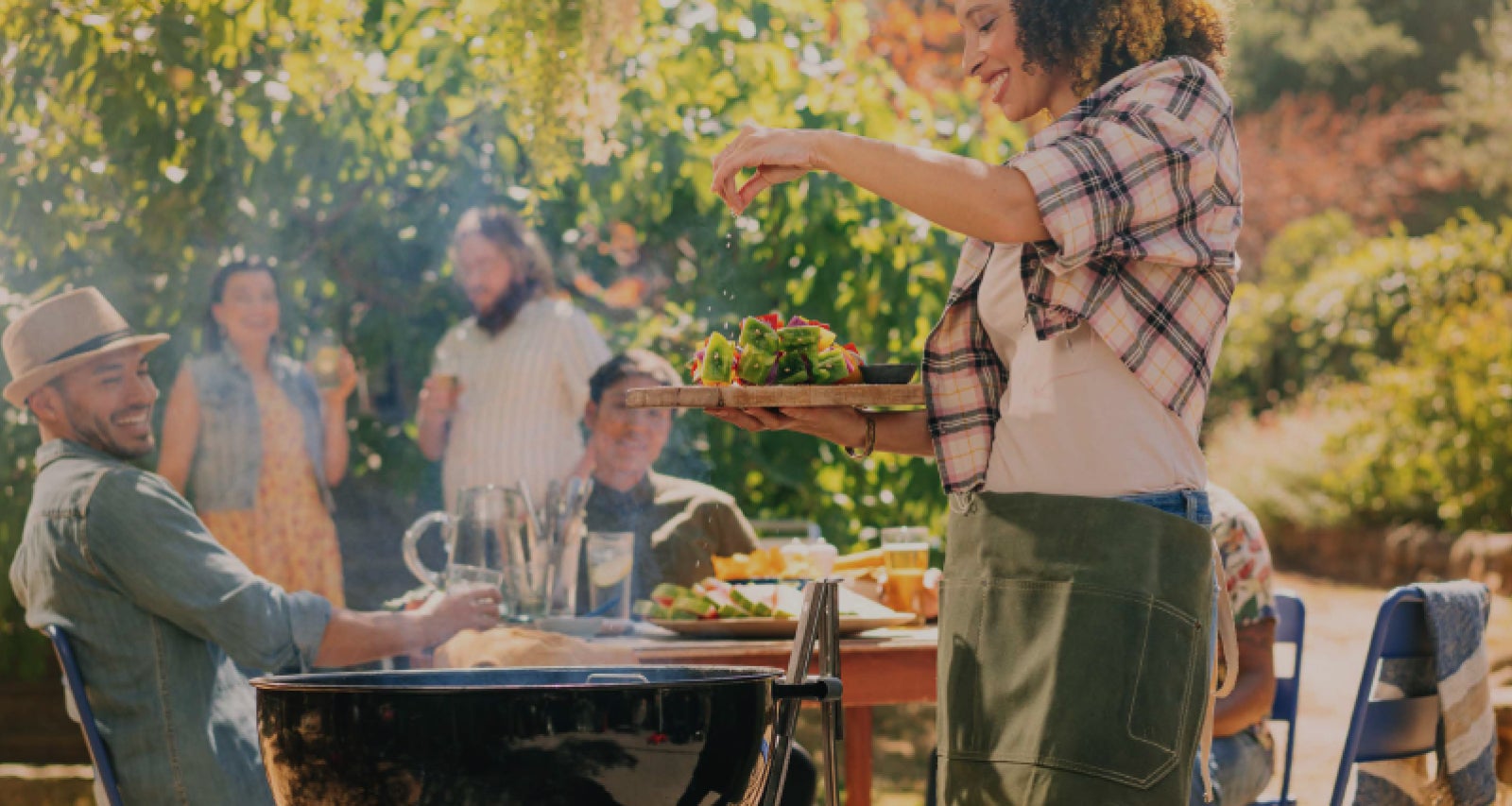 Light your fire with all new Kingsford® products.
Explore our full range of charcoal, pellets and flavor boosters to take your grilling to the next level.