Let's get grilling
1
Preheat grill to 350°F. Place bacon slices on the grill and cook for 2–3 minutes per side until cooked through and lightly browned but still pliable. Remove the bacon from the grill.
2
Cut the romaine lettuce into eighths lengthwise then cut into 1-inch pieces. Begin assembling kabobs by piercing one end of each slice of bacon with a skewer, followed by a tomato, then weave the bacon around the tomato and back onto the skewer. Add a section of lettuce onto of the bacon, weave bacon around the lettuce and back onto the skewer, and repeat with another tomato layer, bacon and lettuce until the skewer is half full.
3
Place kabobs onto the grill and cook for 4–5 minutes, turning frequently until ingredients are lightly charred on all sides. Plate kabobs then drizzle with balsamic vinegar and olive oil. Serve immediately.
For safe meat preparation, reference the USDA website.
---
Adventurous Eats
---
Take your taste buds outside their comfort zone with these unexpected twists on grilling favorites.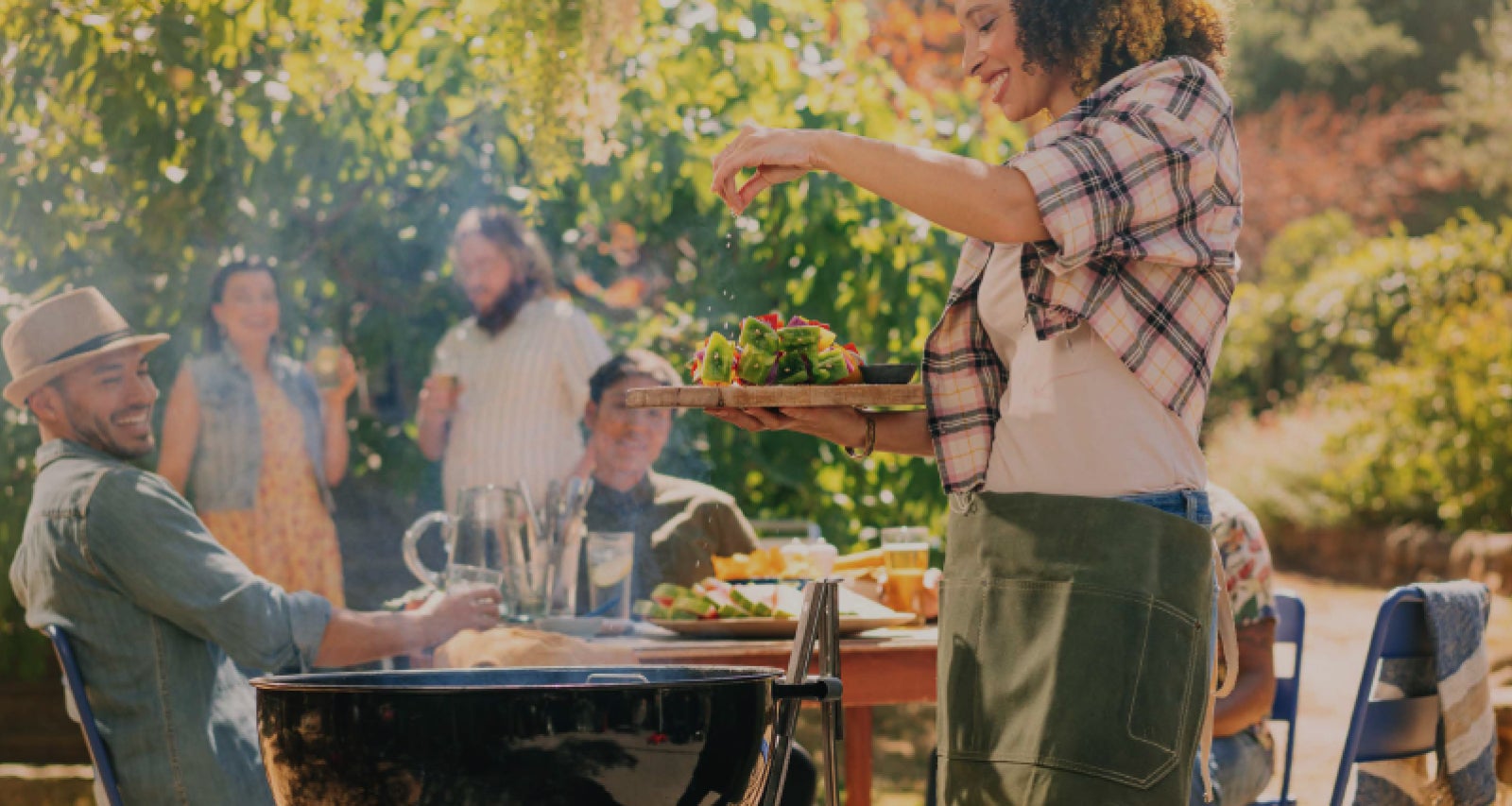 Light your fire with all new Kingsford® products.
Explore our full range of charcoal, pellets and flavor boosters to take your grilling to the next level.