Grilled Beet Salad with Goat Cheese & Green Beans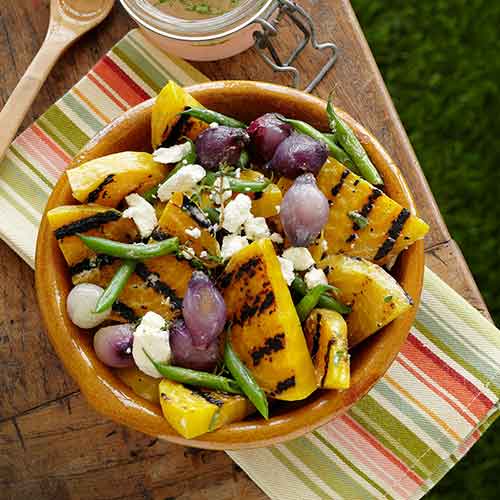 Let's get grilling
1
Preheat the grill using Kingsford® charcoal.
2
In a small bowl, whisk the grapefruit juice and olive oil together with the basil, thyme, salt and pepper until emulsified.
3
Then, bring a 2-quart saucepan filled with 3 inches of cold water to a boil. Once the water is boiling, add the green beans to the pan and cook for 1 to 2 minutes, or until bright green. Drain the beans and place in a large bowl, filled with ice and water. Once cooled, remove the beans to a paper towel to drain.
4
Place the onions in vegetable grill pan and grill over direct heat for 3 to 4 minutes. Remove from the grill and let cool.
5
Grill the beets for about 5 to 7 minutes over medium heat, or until they have softened a bit and have grill marks. Then, remove the beets and place them into a large bowl. Once cool, cut the beets in half.
Grapefruit Vinaigrette
1
Combine the beans, onions, beets and goat cheese in a large bowl, and toss with enough vinaigrette to lightly coat. Chill covered for 30 minutes or until ready to serve.
---
Ingredients
---
Grapefruit Vinaigrette
salt

freshly chopped thyme leaves

extra virgin olive oil

large ruby red grapefruit juiced, (or ¾ cup ruby red grapefruit juice)

cracked black pepper

freshly chopped basil leaves
French green beans

water

farm goat cheese

small pearl red onions

medium golden beets
Meals & Dishes: LunchMeals & Dishes: SaladsOccasion: Picnic/July 4thMain Ingredient: VegetablesMeals & Dishes: Sides3Credit: Recipe created by Southern Ground Executive Chef Rusty Hamlin on behalf of Kingsford® charcoal and inspired by the Zac Brown Band 2011 concert tour.
---
Adventurous Eats
---
Take your taste buds outside their comfort zone with these unexpected twists on grilling favorites.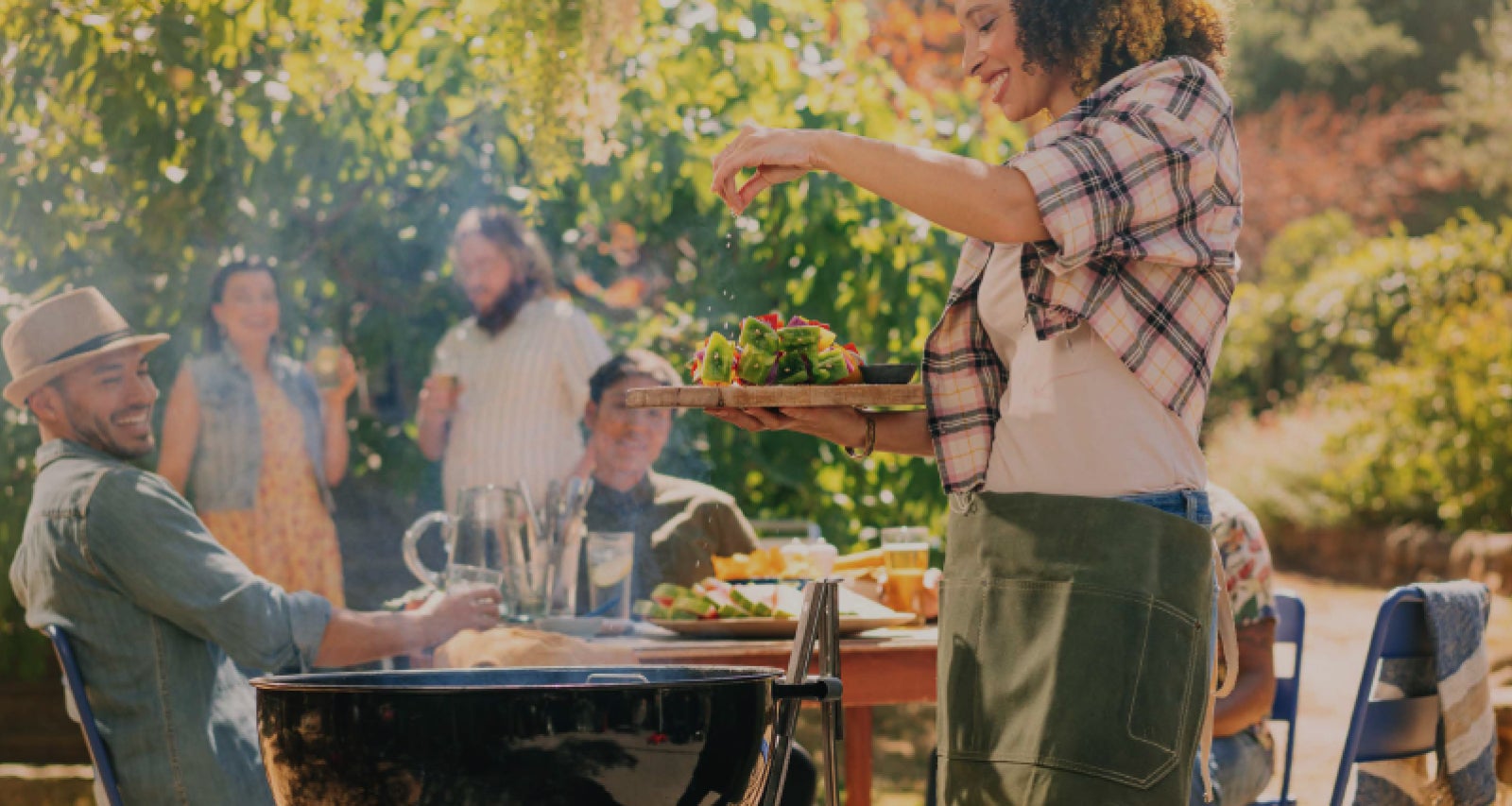 Light your fire with all new Kingsford® products.
Explore our full range of charcoal, pellets and flavor boosters to take your grilling to the next level.