Ingredients
2

cans

beer (pale lagers work the best)

sautéed onions and peppers (optional)
---
1
Food Prep
No prep necessary, get right to the grill.
2
Grill Prep
How to Gauge Grill Heat Without a Thermometer
Carefully hold your hand about 5" to 6" above the grate, and refer to the temperature settings below:
• High Heat (450° to 550°F):
2 to 4 seconds
• Medium Heat (350° to 450°F):
5 to 6 seconds
• Low Heat (250° to 350°F):
8 to 10 seconds
Make sure your clothing doesn't touch the grate, and always move your hand away from the heat before you feel discomfort.
When you're at temp, put cooking oil on a folded paper towel. Grab the oiled paper towel with long-handled tongs and oil the grate thoroughly.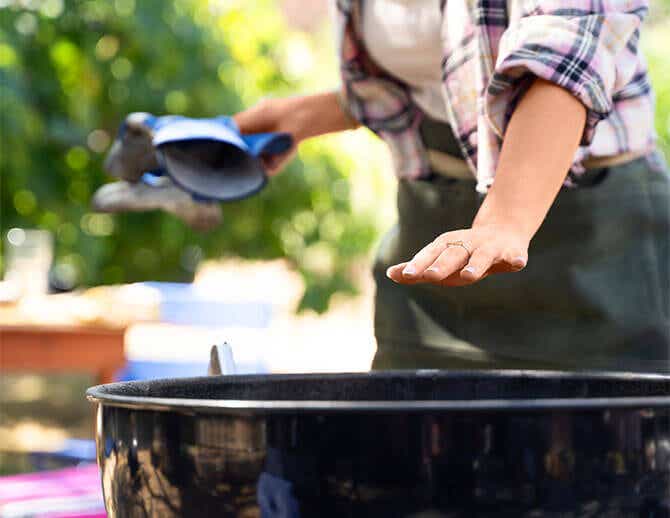 3
The Cook
When you're at temp, put cooking oil on a folded paper towel. Grab the oiled paper towel with long-handled tongs and oil the grate thoroughly.

Place your bratwurst into a full pan of beer on the grill. Any beer will do, but pale lagers work best.

Boil in the beer bath for 10 to 15 minutes, or until the brats turn white.

Once your brats are cooked through, you'll want to sear them to achieve the crispy skin and grill marks we all love. 

Move the pan over to the cool side and remove the sausages, placing them directly over the coals. 

Watch your brats closely, and rotate to avoid burning. You want even grill marks on all sides. This should take about 5 minutes.

Cook your brats until they reach an internal temperature of 145°F on a digital meat thermometer.

Rest the brats for a few minutes before serving.
Beer brats can be served on buns, with sauteed onions and peppers, or on a platter with sauerkraut.
How Should I Keep the Brat Skins from Piercing?
The casings on a fresh sausage will plump up with delicious juices as the meat inside heats up. Be careful not to pierce or break the skin, as those delicious juices will escape. Instead of a fork, use a pair of long-handled tongs to move and rotate your brats throughout the cooking process.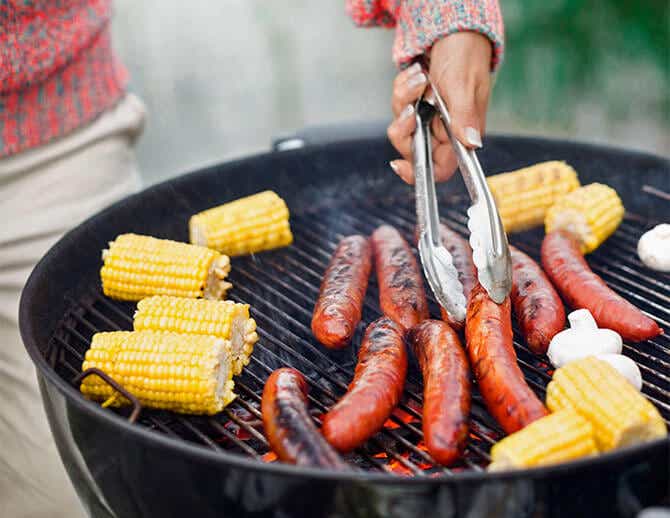 For safe meat preparation, reference the USDA website.
Rated

5

out of

5
by
Faytal
from
Cookout Staple
I mean, what's a great cookout without beer brats with all the fixings. Simple, quick, and delicious.
Date published: 2023-07-13
Rated

5

out of

5
by
AngBreezy
from
Use this method every time!!
I use Piggly Wiggly homemade brats and always use our local craft beer. Delish!!!!
Date published: 2022-06-01
Rated

5

out of

5
by
FoxBBQs
from
WOW! How am I the first to review?
I can't believe that no one has reviewed this recipe yet. It is a timeless classic that we all know and love. I followed this recipe but I added a few things for myself. First what I did was I chopped up two large yellow onions and two large bell peppers any color will do. I like to keep the slices quite large because they're going to reduce down as they're cooking. Large slab of butter goes with this into a silver pan directly over the coals and you let them saute for about 10 minutes cooking out all the water from the veggies and letting them reduce down a bit. That's where this recipe starts to kick in. I didn't add one can of a pale logger just like they say here I use Kirkland session beer because it's cheap and delicious. Once that starts bubbling up I had my Johnsonville bratwurst and I kind of settle them down so they're about halfway submerged into the juices of the onions and the peppers with the beer. As they say 15 minutes later and you've got some nice white delicious bratwurst move everything away from the coals get yourself a nice sear on the bratwurst set them aside and they are absolutely delicious after about 10 to 15 minutes of resting. Thanks kingsford!
Date published: 2022-05-21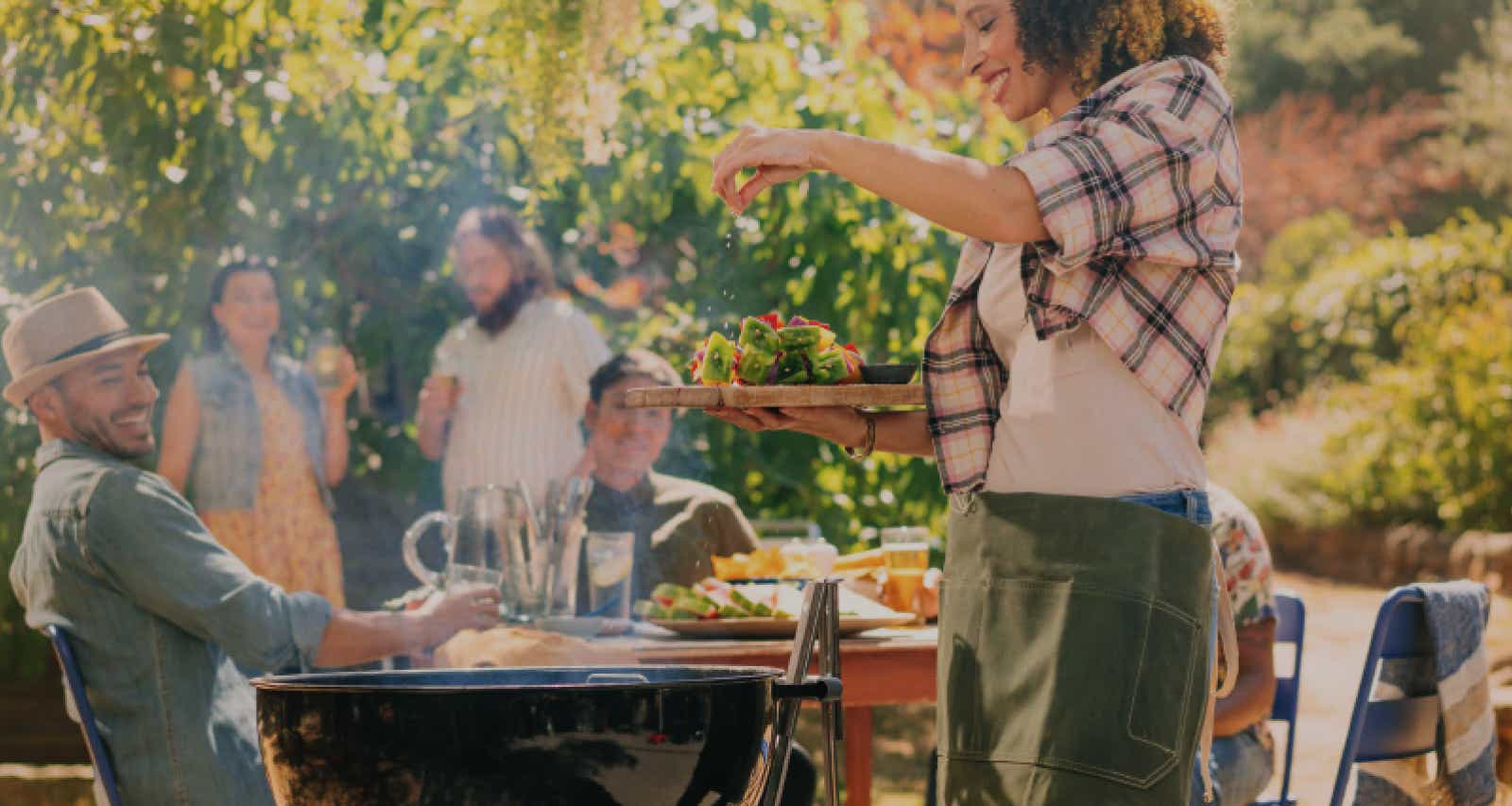 Light your fire with all new Kingsford® products.
Explore our full range of charcoal, pellets and flavor boosters to take your grilling to the next level.