Grilled Bacon Wrapped Sushi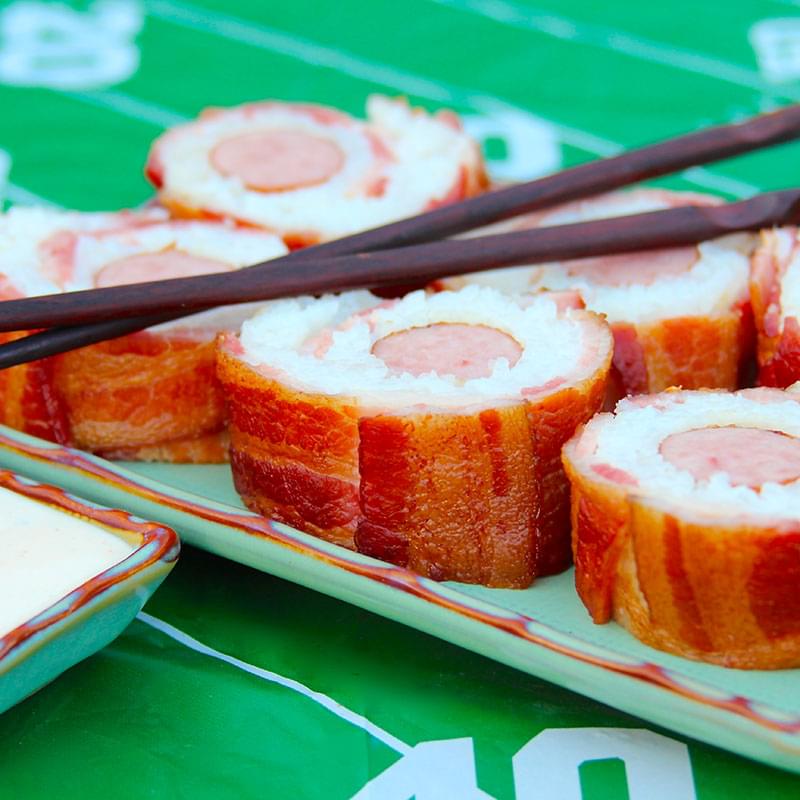 Let's get grilling
1
Prepare grill for two-zone cooking, placing preheated Kingsford® charcoal briquets on one half of the grill's charcoal grate to create a hot and a cool one. Place the main cooking grate on the grill and adjust the bottom vents to bring the temperature to approximately 350°F.
2
Place the rice and water in a large saucepan and set it on the hot side of the grill. Bring the rice to a boil then place a lid on the saucepan and move it to the cool side of the grill. Allow the rice to cook for approximately 15 minutes until soft and fluffy. Add the rice wine vinegar and sugar and gently blend.
3
Place the smoked bratwurst on the hot side of the grill and cook for 3–4 minutes, turning frequently until lightly charred on all sides. Remove from the grill and set aside.
4
To assemble the sushi rolls, begin by laying a bamboo sushi mat out flat. Create a bacon weave on top of the sushi mat by laying six slices of bacon side by side then weaving another six perpendicular slices between them to create a square. Use a sharp knife to trim the bacon ends so the weave fits perfectly on the bamboo sushi mat.
5
Spread sushi rice in a ¼-inch thick layer over the bacon weave, leaving approximately ¼--inch border. Lay 2 bratwurst side by side along the bottom side of the rice. Begin rolling the sushi mat from front to back, creating a tight loaf of rice and bratwurst-filled bacon. Repeat the process for the other two bratwurst sushi rolls.
6
Lay the sushi rolls on the cool side of the grill and cover the grill. Allow them to cook for approximately 30 minutes until the bacon is browned and beginning to crisp.
7
Remove the rolls from the grill and then cut into 6–8 slices. Serve immediately with Alabama White BBQ Sauce on the side.
8
Alabama White BBQ Sauce: Combine all ingredients in a medium mixing bowl and blend well. Cover and refrigerate until ready to use.
---
Ingredients
---
short grain rice

water

rice wine vinegar

sugar

14 oz. Johnsonville smoked bratwurst

bacon (approximately 3 pounds)

Alabama White BBQ Sauce (recipe follows)

bamboo sushi mat

mayonnaise

apple cider vinegar

prepared horseradish

sugar

coarse black pepper

kosher salt

smoked paprika
For safe meat preparation, reference the USDA website.
---
Adventurous Eats
---
Take your taste buds outside their comfort zone with these unexpected twists on grilling favorites.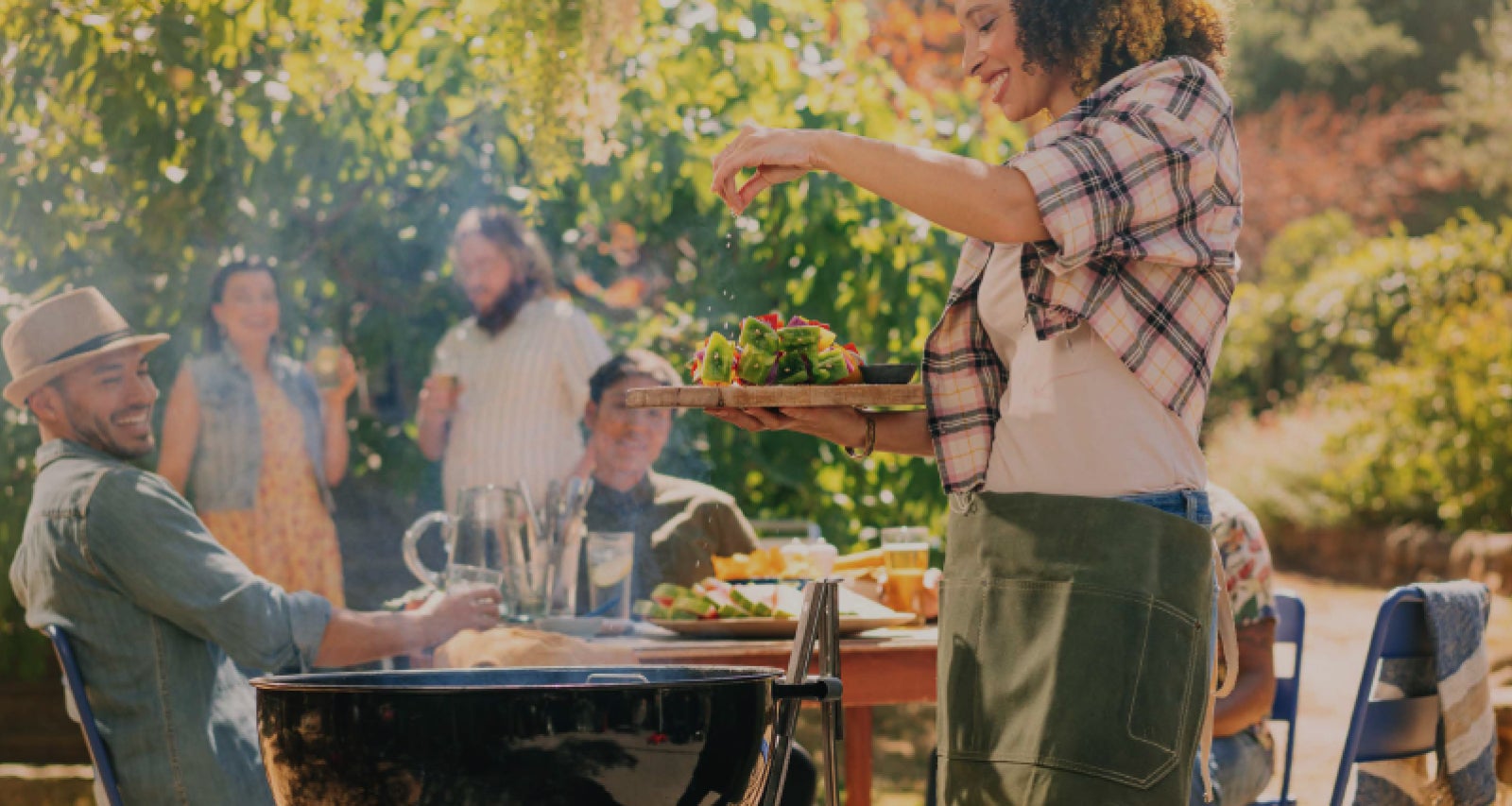 Light your fire with all new Kingsford® products.
Explore our full range of charcoal, pellets and flavor boosters to take your grilling to the next level.