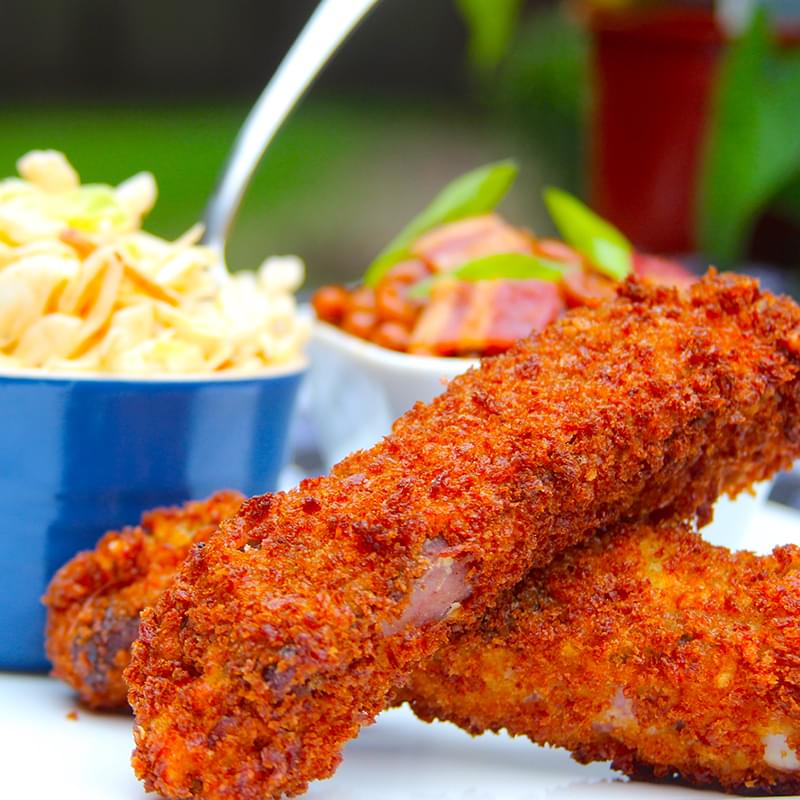 Let's get grilling
1
Prepare smoker or grill for indirect cooking, adding 3–4 chunks of your favorite smoking wood to the charcoal briquets. Adjust the smoker or grill vents to bring the temperature to 250°F.
2
Remove the membrane from the bone side of the ribs, rub the ribs with mustard, then season both sides of the ribs with BBQ dry rub. Place the ribs on the smoker or grill. Cover and allow the ribs to smoke for approximately 4–4&1frac12; hours until tender. Remove the ribs from the grill and allow them to cool. Slice racks into individual ribs.
3
Fill a large saucepan halfway full with oil and preheat to 350°F. Combine flour, salt and pepper in a shallow bowl and blend well. Combine the eggs and milk in a shallow bowl and whisk well. Fill a third bowl with the panko breadcrumbs.
4
Dredge ribs in flour then dip in the egg mixture. Coat with panko and place on a wire rack.
5
Working in batches, fry ribs until they are crisp and golden brown. Remove the breaded ribs with a large slotted spoon and place on paper towels to drain until ready to serve.
For safe meat preparation, reference the USDA website.
---
Adventurous Eats
---
Take your taste buds outside their comfort zone with these unexpected twists on grilling favorites.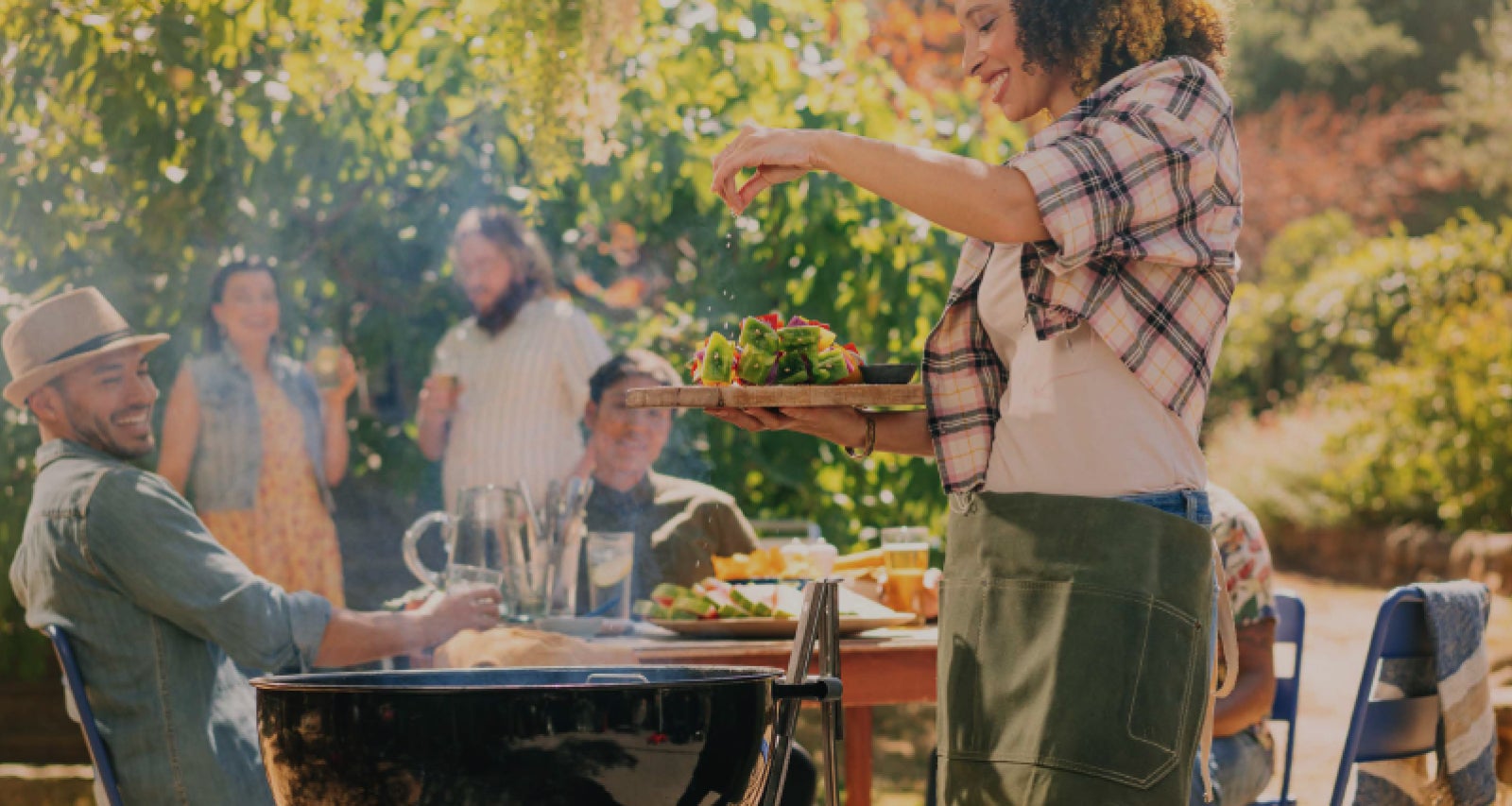 Light your fire with all new Kingsford® products.
Explore our full range of charcoal, pellets and flavor boosters to take your grilling to the next level.