Ingredients
Filling
.05

lb.

Yukon Gold potatoes
Dough
.05

tsp.

granulated garlic
---
1
Food Prep
Combine the corn flour, water, salt and spices together in a mixing bowl. Start off with 1 ½ cups of water and add more if needed.


Once combined, knead your dough until it's smooth and slightly moist. If your dough isn't moist, add water. Dough that's too dry will break when you form the empanadas.

Place your dough in a resealable plastic bag when finished.

For your Aji Verde, place your sauce ingredients together in a food processor or high-speed blender. Process until mostly smooth (you will still have some green specks). Season to taste with additional salt if needed and set aside.

On your stovetop, bring 3 cups of water to a boil and add your potatoes. Boil your potatoes for 10–15 min and add a bit of salt. Once boiled, remove your potatoes from the water and set aside.
2
Grill Prep
How to Gauge Grill Heat Without a Thermometer
Carefully hold your hand about 5" to 6" above the grate, and refer to the temperature settings below:
• High Heat (450° to 550°F):
2 to 4 seconds
• Medium Heat (350° to 450°F):
5 to 6 seconds
• Low Heat (250° to 350°F):
8 to 10 seconds
Make sure your clothing doesn't touch the grate, and always move your hand away from the heat before you feel discomfort.
When you're at temp, put cooking oil on a folded paper towel. Grab the oiled paper towel with long-handled tongs and oil the grate thoroughly.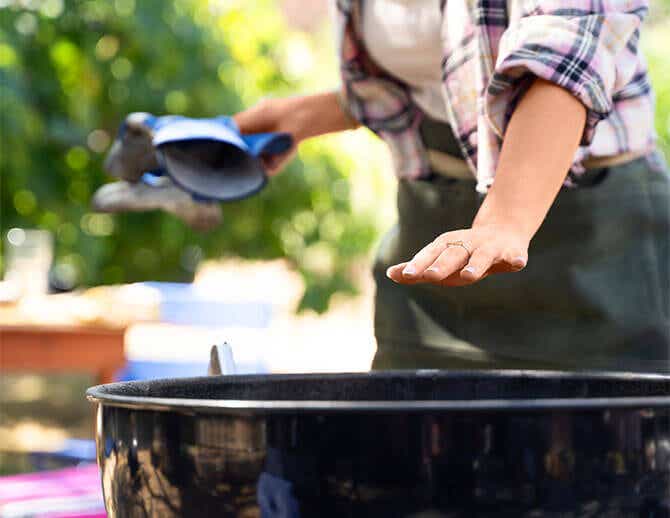 3
The Cook
Heat your cast iron skillet on the grill with 2 tbsp. of oil. Add your garlic cloves and diced onion and cook for 3 minutes. Then, add your ground beef and spices. Cook your ground beef for about 10 minutes, using a spoon to break the meat apart until it reaches an internal temperature of 160ºF.

Add your potatoes to your skillet and mix together, breaking up the potatoes. Remove your mixture from the pan into a mixing bowl.

Next, heat up your vegetable oil to 350-375°F in a grill-safe pot.

Make a dough ball that's about the size of a golf ball. Place the dough ball between 2 sheets of plastic wrap. You can even use a resealable plastic bag cut into two squares.

Press the dough ball down with your hand until it's about ¼" thick and 3" in diameter. Then, gently remove your dough from the plastic and cradle it in your hand to add the filling.

Add 2–3 tsp. of filling and seal the empanada by pressing the tong tips of a fork along the entire edge. Creating a uniform seal will ensure your empanadas don't open while they're cooking in the oil. 

Fry your empanadas in your vegetable oil heated to 375º F for 1–2 minutes or until golden brown. Once fried, place your empanadas on a paper towel to drain. 

Serve your empanadas with Aji Verde and enjoy!
For safe meat preparation, reference the USDA website.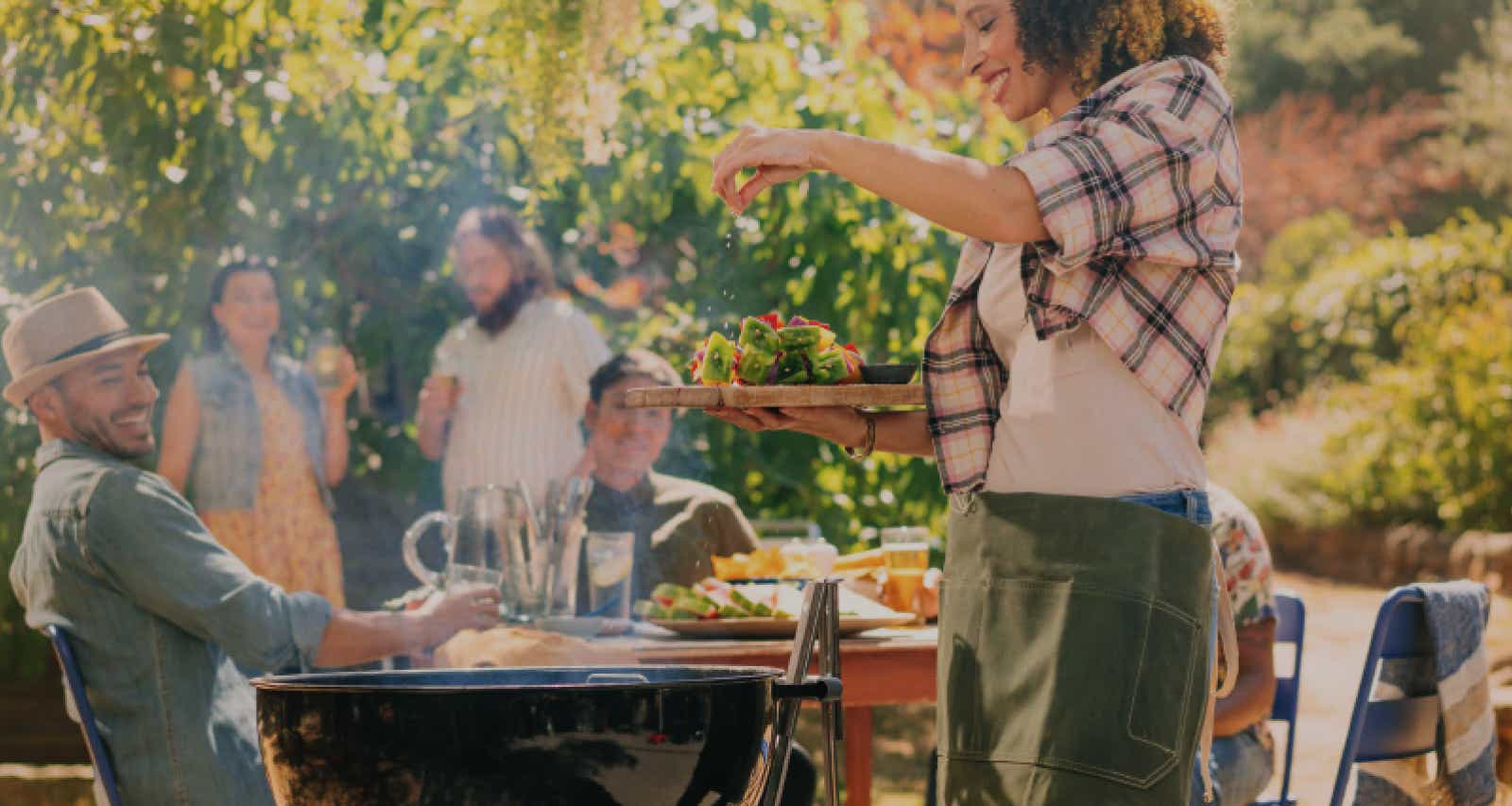 Light your fire with all new Kingsford® products.
Explore our full range of charcoal, pellets and flavor boosters to take your grilling to the next level.