Colombiano Picadillo Empanadas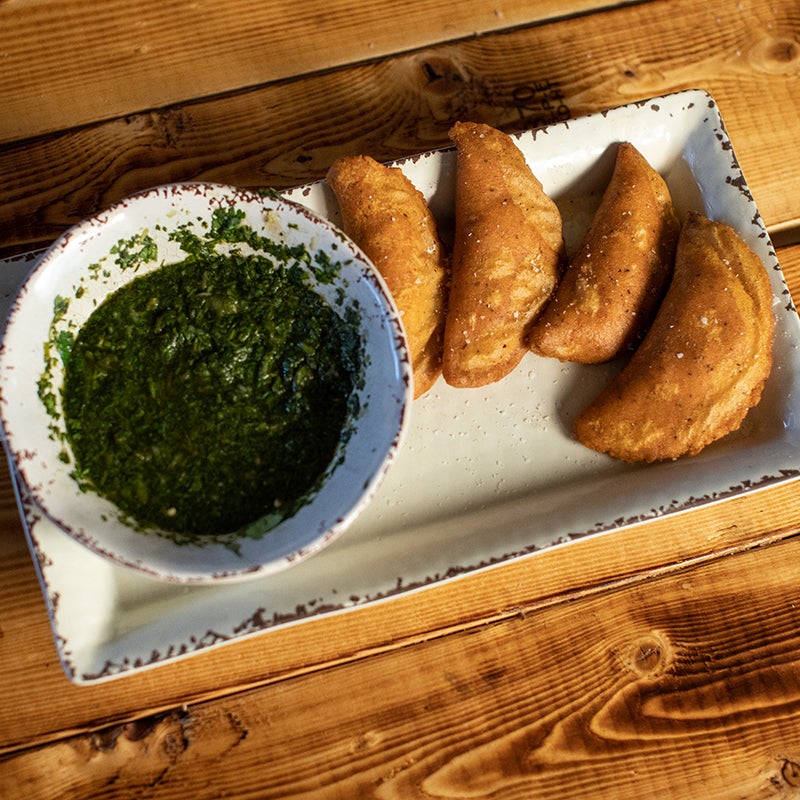 Let's get grilling
1
First, combine the maseca, water, salt and spices in mixing bowl. Start off with 1.5 cups of water, and add more if needed. Stir together, then knead the dough until it's nice and smooth and slightly moist. If it's too dry, it will break when you form the empanadas.
2
Key point: Place the dough in a storage bag when finished.
3
Then, fire up the charcoal grill using Kingsford charcoal and heat to 400°F. Let the coals turn grey but not to ash.
4
Boil 3 cups of water and add potatoes. Then, boil for 15-10 min and add salt.
5
Heat the cast iron skillet with 2 tablespoons of oil.
6
Add garlic cloves and diced onion. Then, add ground beef and spices.
7
Use a spoon and break the meat apart cook till done about 10 min. Add the potatoes and mix breaking up potatoes. Remove from pan into a mixing bowl.
8
Next, heat a pot of oil to 350-375°F.
9
Make a doughball about the size of a golf ball. Place the dough ball between 2 sheets of plastic wrap. Tip: I use a storage bag that I cut into squares.
10
Press the dough ball down, until it's about 1/4 inch thick, and 3 inches in diameter. Then, gently remove from plastic and cradle the dough in your hand.
11
Using a spoon, add 2–3 teaspoons of filling and pinch the empanada closed. Make sure to fully seal the edges so it doesn't open while cooking.
12
Next, fry the empanadas in vegetable oil heated to 375* F for 1-2 minutes, or until golden brown. Drain on a paper towel, and serve with Aji Verde.
13
In a blender, add cilantro, scallions and Serrano pepper with 1/2 cup of vinegar (add more vinegar for looser consistency). Add salt and pepper to taste.
---
Ingredients
---
Filling
Yukon Gold potatoes

water

ground beef

olive oil

salt

chili powder

granulated garlic

ground annatto

ground Comino

black pepper

paprika
Dough
maseca

kosher salt

annatto

Comino

granulated garlic

hot water
Aji verde
cilantro

scallions

Serrano pepper

vinegar

salt and pepper to taste
For safe meat preparation, reference the USDA website.
---
Adventurous Eats
---
Take your taste buds outside their comfort zone with these unexpected twists on grilling favorites.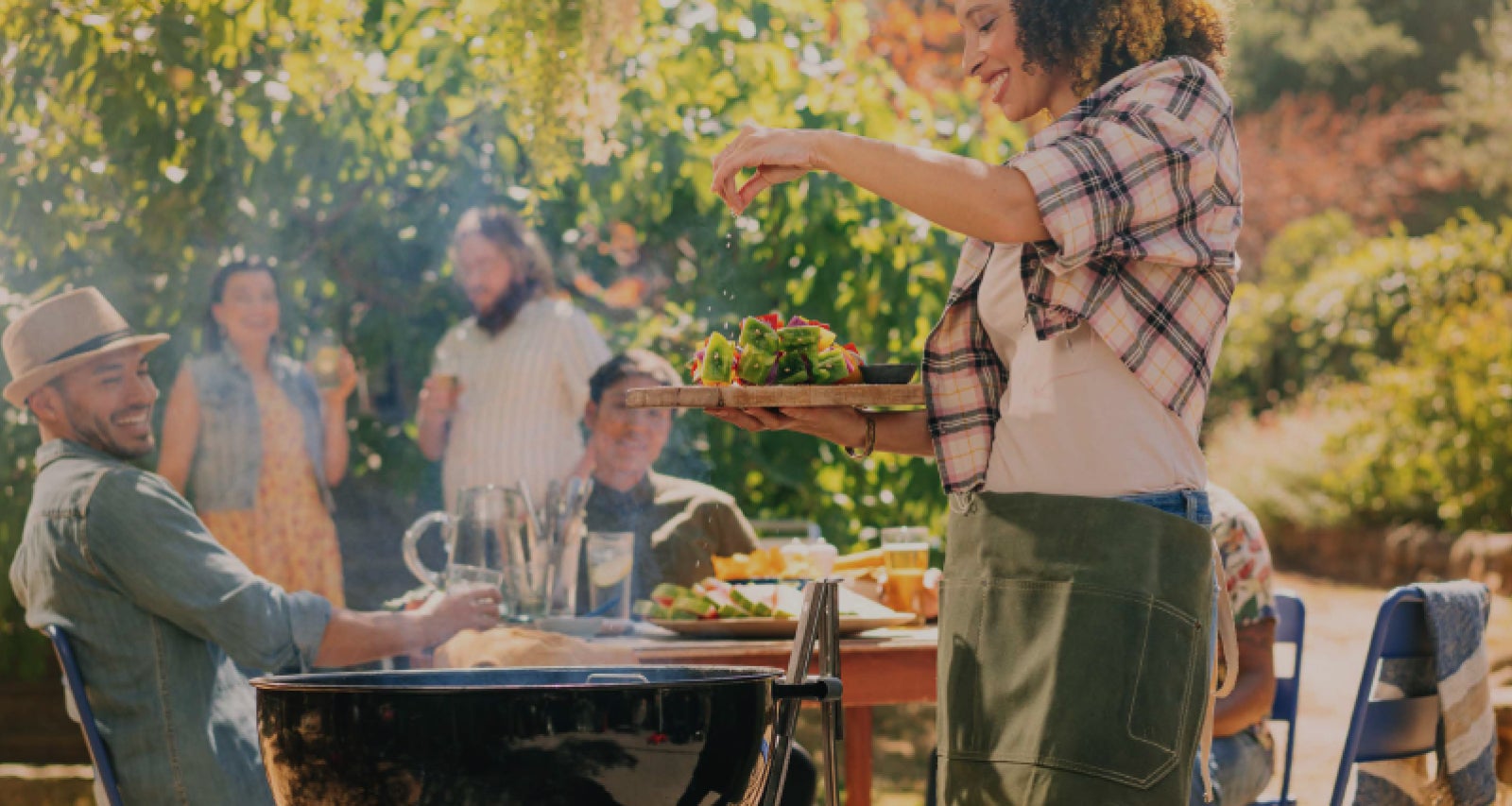 Light your fire with all new Kingsford® products.
Explore our full range of charcoal, pellets and flavor boosters to take your grilling to the next level.