Coffee-Rubbed Pork Medallions with BBQ Butter
Let's get grilling
Pork Medallions
2
In a small bowl, combine dry rub and ground coffee and mix well.
3
Season pork medallions with the BBQ coffee dry rub then grill for approximately 5 minutes per side until they reach an internal temperature of 145°F.
4
Remove pork medallions from the grill and immediately top each medallion with BBQ butter before serving.
BBQ Butter
1
BBQ Butter:
Combine butter and dry rub in a small bowl and blend well.
2
Set BBQ butter aside until if using immediately, otherwise cover and refrigerate.
---
Ingredients
---
Pork Medallions
Your favorite BBQ dry rub

ground coffee

pork tenderloin cut crosswise into 2-inch medallions
BBQ Butter
unsalted butter room temperature

your favorite dry BBQ rub
For safe meat preparation, reference the USDA website.
Rated

1

out of

5
by
Casey23
from
Awful!
If this is what we need to do to save the planet then I'm out. This smells like trash and is reluctant to light...it's lighter fluid for Pete's sake!
Date published: 2020-04-14
Rated

1

out of

5
by
KenO
from
Lots of Smoke
I bought this since regular fluid was not available. Caught quick, but flamed out fsirly quickly. Took nearly 30 minutes for the smoke to disappear. After that it was ok. If you use this in tight quarters you definitely won't be the favorite neighbor especially if any windows are open. Won't use or bu again.
Date published: 2020-03-18
Rated

1

out of

5
by
Revlee
from
Smells skunky
I bought this recently, I thought I had bought bad briquets, but the second time, I realized it was the fluid. Smells like bad bourbon. Won't use this again.
Date published: 2019-11-25
Rated

2

out of

5
by
darlene
from
Saw this new Eco light from Kingsford couldn't wait to try it so brought 4 for the summer.It burn fast.Our food tasted like this stuff.So we don't like it.
Date published: 2019-08-04
Rated

5

out of

5
by
Bcboy
from
Works smell goes away
I was surprised this really did work. It is also the same size and price of the regular one. It did light and the fire did spread. It did create a lot more smoke at first and the unpleasant smell did dissipate by the time the coals were hot. The burgers tasted great.
Date published: 2019-07-30
Rated

1

out of

5
by
DDCA
from
Stinks
Can't wait to return this stuff. Just smolders and gives off an odor.
Date published: 2019-07-22
Rated

5

out of

5
by
ElQuesoGrande
from
A Real Improvement
Works great to start coals. An squirt might be needed but caught fast and started my Kingsford coals without delay. No odor nor lingering petroleum hydrocarbons infusing food grilled. Corn based alcohol mixed with soybean oil. I am wondering if methanol or ethanol?
Date published: 2019-07-14
Rated

5

out of

5
by
Anson
from
Beats the petreo based product
I have been using eco light for several years, both to light charcoal and to light campfires. It doesn't flash when lite but still lights quickly. I had a cookout last night in an open grill. I used 10 lbs of charcoal and 16 ounces of lighter (per direction) The coals were piled in a pyramid for lighting and I did not use a chimney. The fire was ready in 20 minutes with a nice white ash and full heat. For campfires I use a small amount (1- 2 ounces) on dry kindling and the fire is going within minutes. There is no chemical odor. I just wish it was easier to find in stores
Date published: 2019-07-05
Rated

4

out of

5
by
Jay Dee
from
Attracts rats
Rat chewed into the bottle in my garage. Works OK. A little slow to catch.
Date published: 2019-01-31
Rated

5

out of

5
by
Adam Timura
from
Good for you and good for the environment
This lighter fluid have virtually no smell at all. You really get to appreciate the smell of what the charcoal should actually smell like. I think some people will miss the familiar lighter fluid smell but I don't miss the toxins. I'm super happy with this product it does seem to produce a little more smoke at first but the smoke has very little smell at all. Thank you Kingsford for responding to Consumer demand for environmentally friendly and conscious healthy products.
Date published: 2018-12-03
Rated

1

out of

5
by
Katherine
from
Use if you have to!
Tried this Eco friendly version and it was a bust! It may be Eco friendly, but not so grill friendly. It took forever to flame and when it did, the fire did not spread very far even though the coals were saturated thoroughly. The flames lasted a short while, less than 20 seconds. It was miserable. The grill poured thick black smoke as the coals attempted to heat up. Finally, after begging the fire and grill Gods for 40 minutes, the grill was almost ready. I love Kingsford products and will continue to use the thick long burning coals (these are the bomb and I LOVE them) as well as their normal lighter fluid....however, the Eco will never be purchased again! It was a bust for my experience!
Date published: 2018-10-29
Rated

4

out of

5
by
Vinny
from
Smokes like crazy
At first I thought, wow this stuff is not bad. Then the flames drifted out, as they do, but what came next was 10 minutes of the thickest smoke I've ever seen coming out of a bbq. Be prepared to smoke out the neighbors.
Date published: 2018-08-19
---
Adventurous Eats
---
Take your taste buds outside their comfort zone with these unexpected twists on grilling favorites.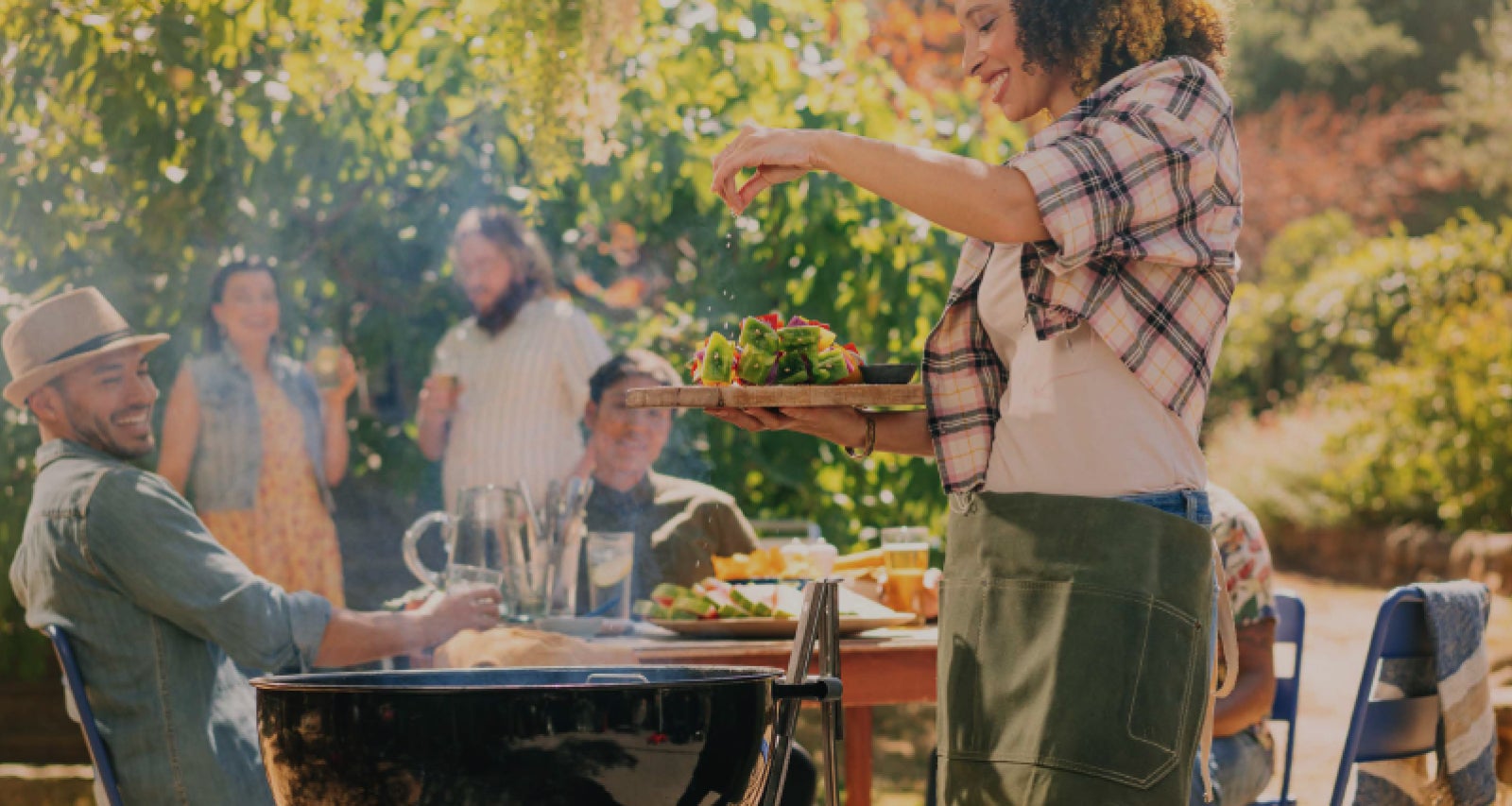 Light your fire with all new Kingsford® products.
Explore our full range of charcoal, pellets and flavor boosters to take your grilling to the next level.