Coffee-Rubbed Pork Medallions with BBQ Butter
Let's get grilling
Pork Medallions
2
In a small bowl, combine dry rub and ground coffee and mix well.
3
Season pork medallions with the BBQ coffee dry rub then grill for approximately 5 minutes per side until they reach an internal temperature of 145°F.
4
Remove pork medallions from the grill and immediately top each medallion with BBQ butter before serving.
BBQ Butter
1
BBQ Butter:
Combine butter and dry rub in a small bowl and blend well.
2
Set BBQ butter aside until if using immediately, otherwise cover and refrigerate.
---
Ingredients
---
Pork Medallions
Your favorite BBQ dry rub

ground coffee

pork tenderloin cut crosswise into 2-inch medallions
BBQ Butter
unsalted butter room temperature

your favorite dry BBQ rub
For safe meat preparation, reference the USDA website.
Rated

5

out of

5
by
pnickelnm
from
Excellent and No Fossil Fuel
I used this for 2 or 3 years until Albertson's (at least the one near me) quick carrying it. I never had a problem with lighting nor any bother with smell. I have switched to EcoGreen from some other company. The smell from EcoGreen makes me sick and doesn't go away until the coals are almost done burning. I wonder if the reviewers saying EcoLight smells bad are actually confusing the two products.
Date published: 2020-11-29
Rated

5

out of

5
by
Cockroach
from
Makes a great fire starter
I have been using alternatives to petroleum based lighter fluids for several years now. This one is great! If applied properly, it makes a fast lighter. It is not as fast as petroleum lighters & does smoke a bit with initial lighting, but once lit, IT BURNS! Makes a good pile of hot coals quickly! I like this product & am trying to get more of it. For reasons I don't understand, my store which did sell me this, does not stock it any longer. I will be shopping elsewhere for this because it is worth the extra inconvenience to get it!
Date published: 2020-11-25
Rated

1

out of

5
by
Jeff88
from
Never again
I just tried using some of this on vacation in a regular charcoal grill and couldn't even keep the charcoal lit even after dousing and lighting 3 different times. The smell was awful as others have mentioned but my bigger issue was that I couldn't even cook out on Labor Day because the grill wouldn't get warm. Never trying this stuff ever again.
Date published: 2020-09-09
Rated

3

out of

5
by
Lois j j
from
old lighter fluid
Cleaning out some old stuff and found 2 charcoal lighter cans. Nowhere on either one did it tell how to dispose of them. I called your office, it's Saturday and no one there. One can is empty, the other has about a third fluid in it.
Date published: 2020-08-29
Rated

1

out of

5
by
Shameonme
from
trick me once... trick me twice
So gave it a try. Smoke. Tons of smoke and no fire. Tried it again and flame on, flame out, and... SMOKE!!! I normally use the standard Kingsford lighter fluid on Kingsford charcoal. Grabbed the eco one by mistake. Figured I would give it a chance. Smoke. Lots of thick smoke, and it does NOT have a pleasant smell.
Date published: 2020-07-24
Rated

1

out of

5
by
Dave K
from
Great for smoke signals
Your ECO light charcoal lighter fluid does get the charcoal going and it might be a certified biobased product but it is far from ECO friendly. I've never seen a lighter fluid that produces more smoke than this stuff, and the smoke stinks. It fouls the air for blocks around. You have missed the mark if you are trying to be kind to the environment. What ever you do DO NOT discontinue the original or you will lose customers.
Date published: 2020-06-29
Rated

1

out of

5
by
Ajwsky
from
Disgusting Smell
Unless you have lost your sense of smell, you shouldn't use this for cooking. The odor from the bottle is wretched, and it doesn't go away after it burns. It lingers and makes the food taste awful. I tried to use it for the fire pit so it doesn't go to waste, but even that was stomach turning. Also, it just doesn't burn the right way. It takes far too long to get it to light up and stay lit. When it does light, it gives off a ton of foul smelling smoke. The only positive thing I can say is that it seems to burn hotter than traditional fluid since the flames are blue right off the bat.
Date published: 2020-05-24
Rated

1

out of

5
by
Anonymous
from
This stuff is terrible!
I normally but regular Kingsford lighter fluid, but my local store only had this eco stuff in stock. I had a hard time getting the grill going with this stuff and it makes everything smoke terribly!
Date published: 2020-04-19
---
Adventurous Eats
---
Take your taste buds outside their comfort zone with these unexpected twists on grilling favorites.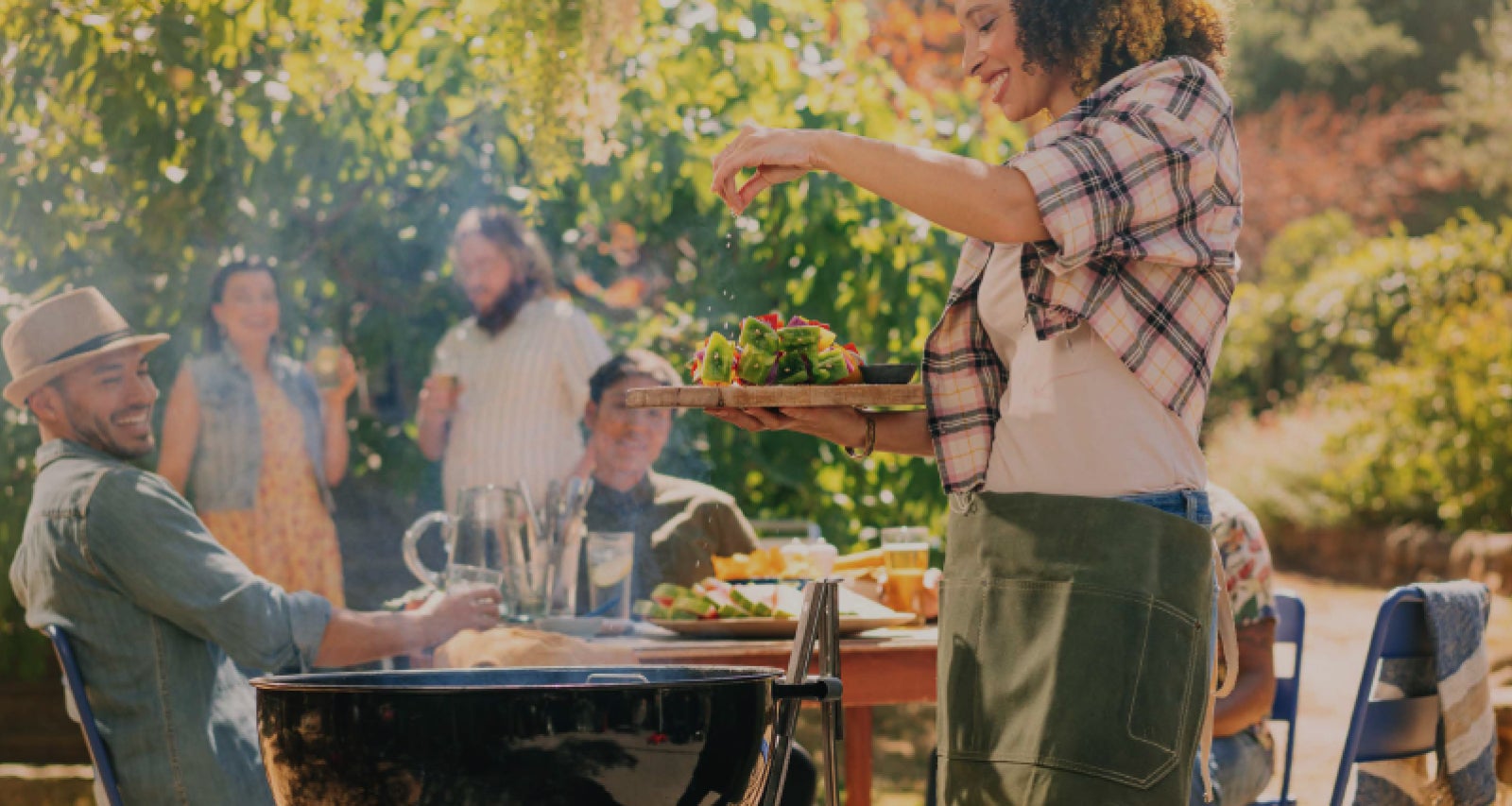 Light your fire with all new Kingsford® products.
Explore our full range of charcoal, pellets and flavor boosters to take your grilling to the next level.