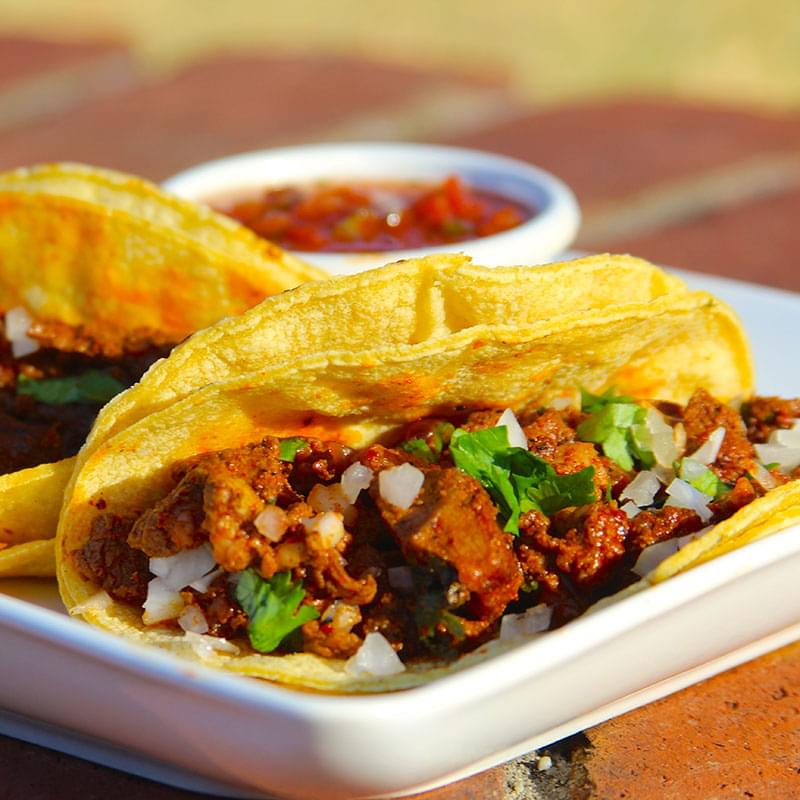 Let's get grilling
1
Place beef, garlic, soy sauce, 3 tbsp. lime juice, ¼ cup diced onion, chili powder, pepper, coriander, and 2 tbsp. cilantro in a large resealable bag, seal and shake to combine all of the ingredients. Refrigerate the beef for 2–4 hours to fully absorb the marinade.
2
In a small bowl, combine the remaining lime juice, onion and cilantro along with the diced jalapeño and blend well. Refrigerate until ready to use.
3
Prepare grill for high heat cooking (approximately 450°F). Remove flank steak from the marinade and grill for approximately 5–6 per side until it reaches an internal temperature of 130°F for medium rare. Remove the flank steak from the grill and allow it to rest for 5 minutes before slicing against the grain then cutting into bite sized pieces. As the steak rests, place the corn tortillas on the grill. Grill tortillas on one side for approximately 2 minutes until lightly toasted and fragrant.
4
Assemble each taco by placing grilled flank steak onto 2 stacked corn tortillas. Top with the onion, jalapeño and cilantro mixture then serve immediately.
---
Ingredients
---
flank steak

garlic (minced)

soy sauce

lime juice (divided)

diced onion (divided)

ancho chili powder

ground black pepper

ground coriander

chopped cilantro (divided)

jalapeño (stem and seeds removed then finely diced)

corn tortillas
For safe meat preparation, reference the USDA website.
---
Adventurous Eats
---
Take your taste buds outside their comfort zone with these unexpected twists on grilling favorites.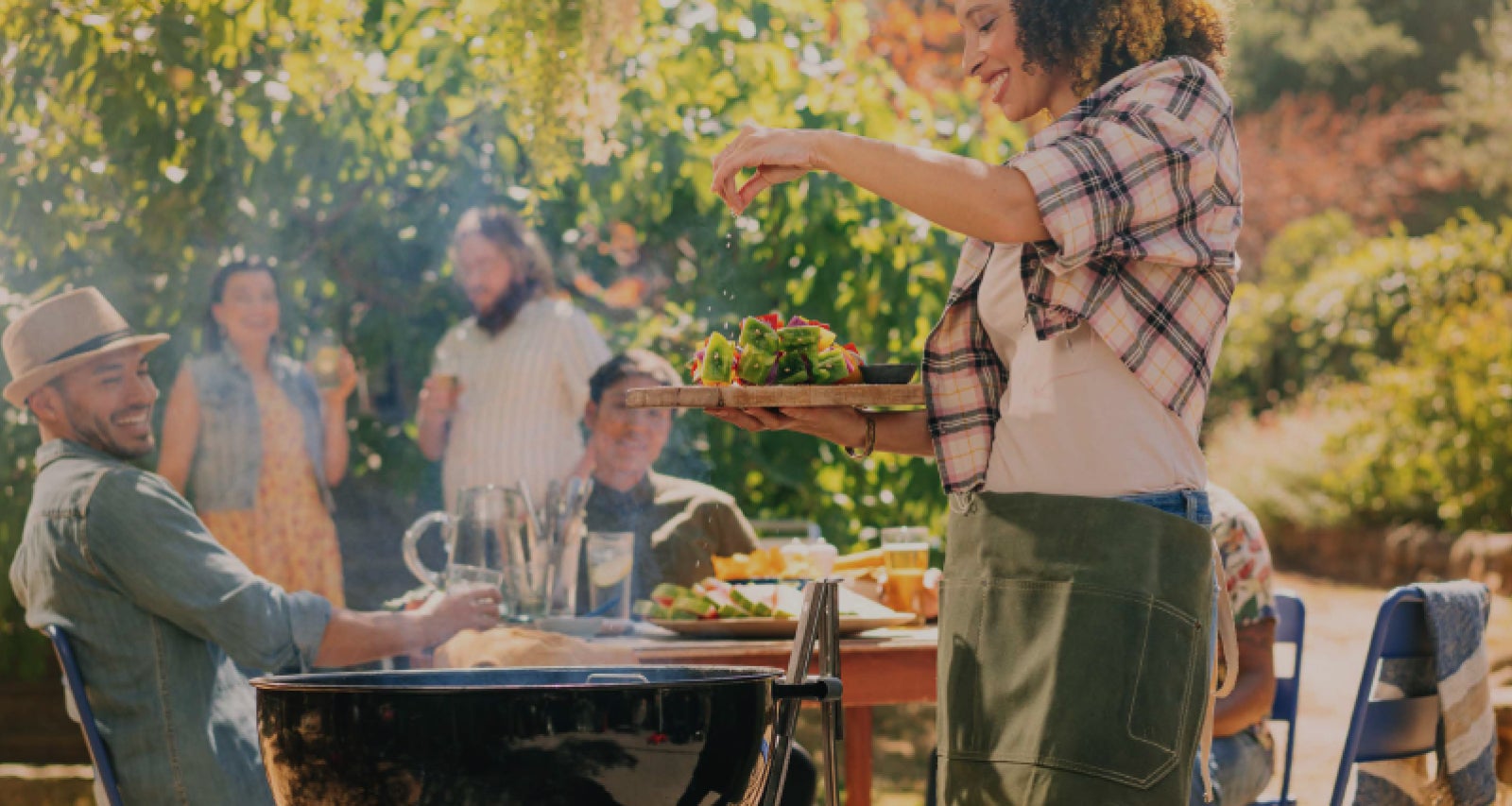 Light your fire with all new Kingsford® products.
Explore our full range of charcoal, pellets and flavor boosters to take your grilling to the next level.