Candied Bacon Wrapped Ribs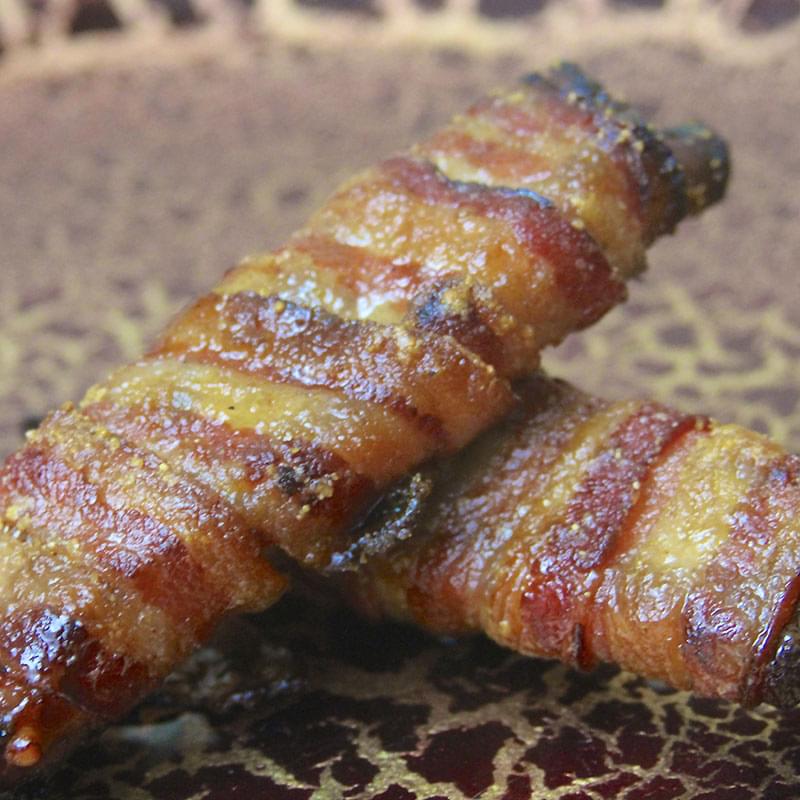 Let's get grilling
1
Prepare grill* for indirect cooking, placing a water filled aluminum half pan in the center of the charcoal grate and placing preheated charcoal briquets on each side of the pan. Add 3–4 chunks of your favorite smoking wood to the charcoal briquets and adjust the grill vents to bring the temperature to 250°F.
2
Remove the membrane from the bone side of the ribs then rub the ribs with mustard, and season both sides of the ribs liberally with BBQ dry rub. Place the ribs on the grill directly above the water pan.
3
Cover and allow the ribs to smoke for approximately 5-5½ hours until tender (note: ribs should bend at a 45 degree angle when held on one end with tongs). Remove the ribs from the smoker or grill and open the bottom grill vents to bring the temperature to approximately 400°F, adding 2–3 additional wood chunks for maximum smoke flavor. Slice rack into individual ribs.
4
Wrap each rib tightly with two slices of bacon so that the meat is entirely covered. Brush the bacon with maple syrup then coat with brown sugar. Place the bacon wrapped ribs on the grill over indirect heat. Cover the grill and allow the bacon wrapped ribs to smoke for approximately 20 minutes until the bacon is nicely browned and crisp. Remove the candied bacon wrapped ribs from the grill and serve immediately.
5
* Alternatively you can use a smoker according to manufacturer's instructions.
For safe meat preparation, reference the USDA website.
---
Adventurous Eats
---
Take your taste buds outside their comfort zone with these unexpected twists on grilling favorites.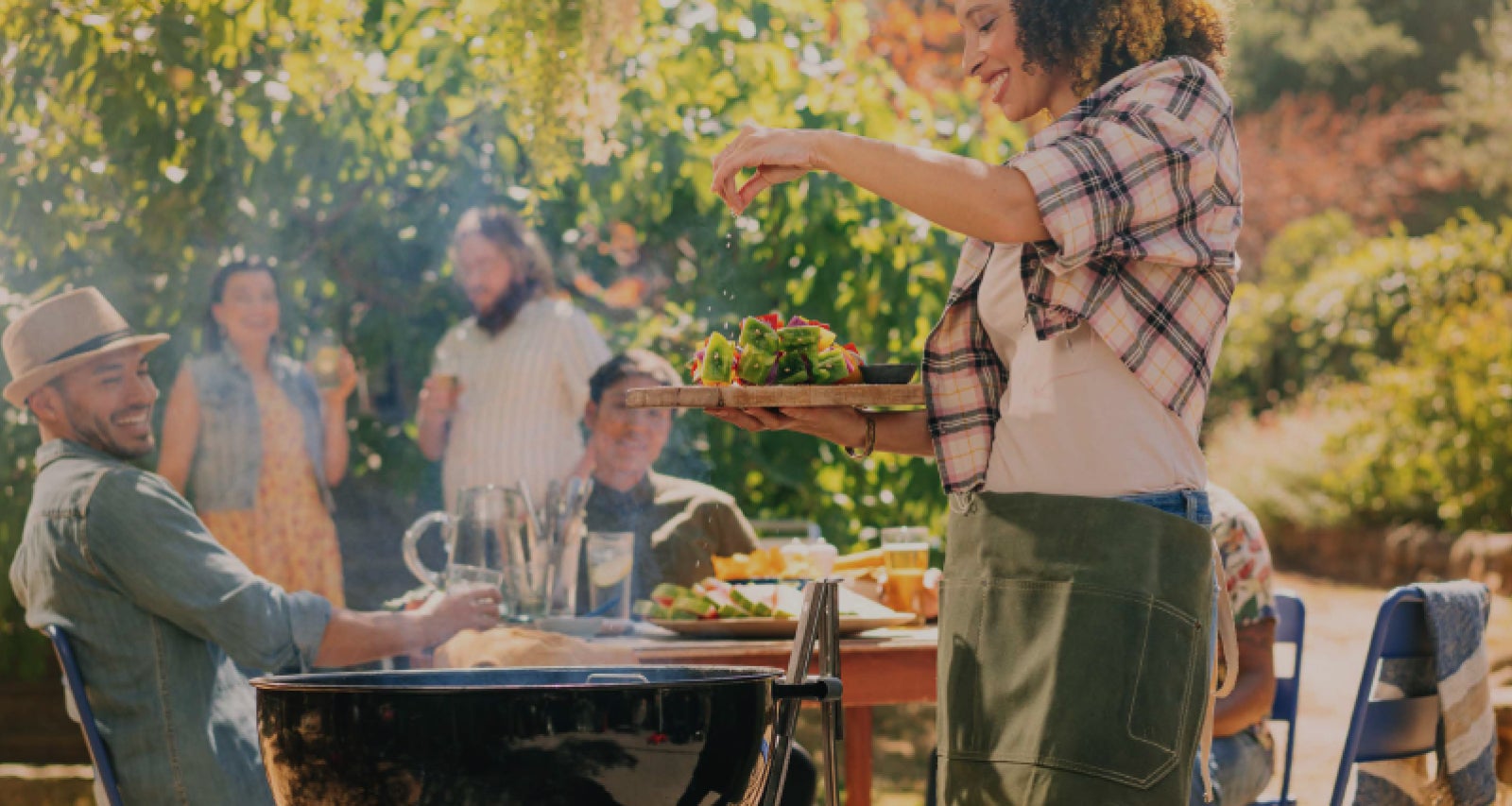 Light your fire with all new Kingsford® products.
Explore our full range of charcoal, pellets and flavor boosters to take your grilling to the next level.