Brad & Brooke's Baby Back Ribs
Let's get grilling
1
Combine all of the ingredients for Shed Style Rib Rub. Mix dry spices before adding brown sugar to help evenly distribute seasonings.
Prep
1
Off-set smoker is preferred for long cooks. If you don't have an off-set smoker, build Kingsford® briquets to one side of your grill. This creates a 2-zone heat source. Heat smoker/grill to 250–300°F.
2
Place water pan in smoker/grill. Water will heat, give off steam and add moisture to your cook.
3
Remove any silver skin membrane present on ribs (silver skin will be on the underside of ribs, against the bones) so that seasoning can penetrate the meat.
4
Set aside ¾ cup of Rib Rub. Rub all sides of rib racks generously with remaining Rib Rub.
5
Let ribs and seasoning marry a minimum of 1 hour, max 24 hours. We recommend you take this time to throw back a cold beer!
Cook
1
Cook ribs low and slow for approximately 1½ hours. If not using an off-set smoker, place ribs on the side of your grill that is not directly over hot briquets. This will prevent burning and help to conquer your low and slow cooking method.
2
Remove rib racks from heat, place on heavy duty sheet of foil (1 rack per sheet).
3
Add remaining Rib Rub and pats of butter on ribs and wrap tightly in foil.
4
Put back in smoker/grill for approximately 3 hours or until they reach your desired tenderness: competition-style or until they reach your desired tenderness. Competition-style or falling-off-the-bone — it's up to you!
5
Serve with your favorite BBQ sauce.
---
Ingredients
---
baby back ribs (nice meaty ribs with no shiners, AKA bones showing through)

heavy duty aluminum foil

small aluminum pan (with 2 cups water)

Kingsford® Long-Burning Charcoal briquets and Kingsford® Charcoal with Applewood (We like to mix these two charcoals together for 25% longer burn and delicious applewood smoke flavor.)

salted butter
Shed Style Rib Rub
garlic salt

paprika

cumin

black pepper

chili powder

oregano

white pepper

brown sugar
For safe meat preparation, reference the USDA website.
---
Adventurous Eats
---
Take your taste buds outside their comfort zone with these unexpected twists on grilling favorites.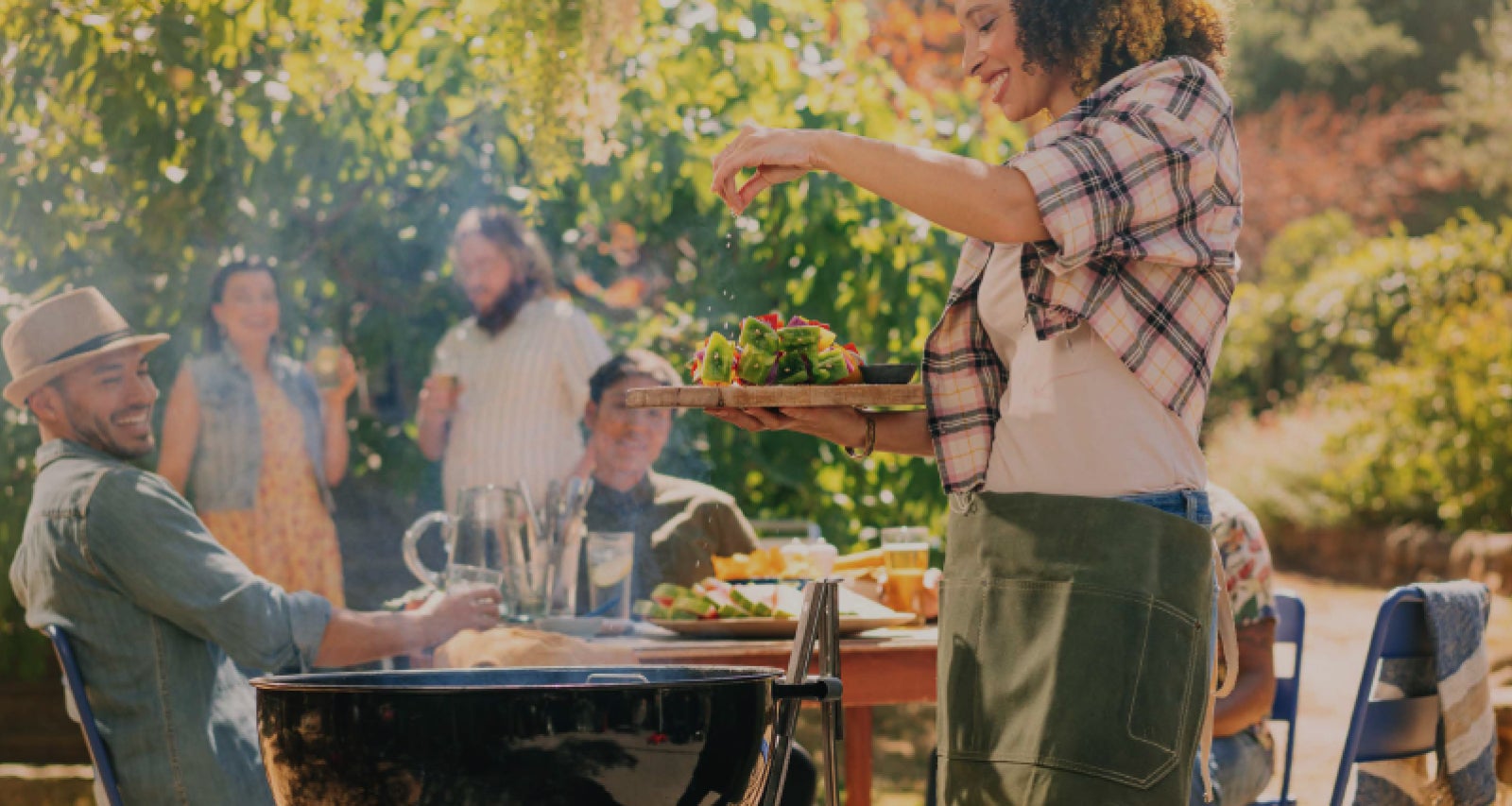 Light your fire with all new Kingsford® products.
Explore our full range of charcoal, pellets and flavor boosters to take your grilling to the next level.