Ingredients
Barbacoa:
1

can

chipotle chili pods in adobo
Sauce
1

can

chipotle chili pods in adobo

1

can

whole, peeled tomatoes (28 ounce)
---
1
Food Prep
Add your short ribs to a bowl and season them with salt and pepper. Then add your oil to the bowl and mix well. Set the bowl to the side until you're ready to cook.


Now for the arepas. Using your hands, mix together all of your arepas ingredients until a dough forms. Knead your dough until it's smooth, then place it into a food-safe plastic bag for 15 minutes to set.

You'll want to keep your hands moist with drops of water during this next part. After 15 minutes, remove your dough from the bag and form it into tennis ball-sized circles. Then, shape the balls into disks, about ½" thick.
2
Grill Prep
How to Gauge Grill Heat Without a Thermometer
Carefully hold your hand about 5" to 6" above the grate, and refer to the temperature settings below:
• High Heat (450° to 550°F):
2 to 4 seconds
• Medium Heat (350° to 450°F):
5 to 6 seconds
• Low Heat (250° to 350°F):
8 to 10 seconds
Make sure your clothing doesn't touch the grate, and always move your hand away from the heat before you feel discomfort.
When you're at temp, put cooking oil on a folded paper towel. Grab the oiled paper towel with long-handled tongs and oil the grate thoroughly.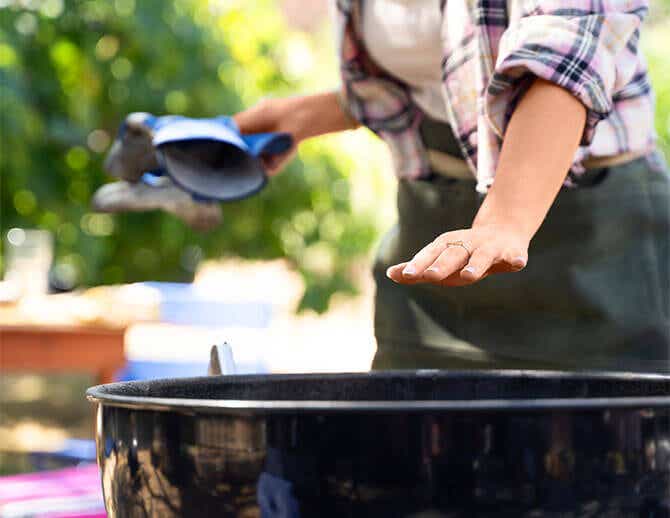 3
The Cook
Short Rib

Place a 12" iron skillet on the cooler side of the grate with the grill lid closed to preheat.

Place your dry chiles on the skillet to heat up. Once they're pliable, remove them from the skillet. This should take about 2–3 minutes on each side. 

Close the lid, keeping your skillet inside to stay hot.

Remove the stems and seeds from your dry chiles, then cut them into small pieces and set aside.

Add your sauce ingredients to the skillet. 

Then place your short ribs on top, submerged slightly with the meat side down. Cover your skillet with a lid or use aluminum foil and place your skillet on the cooler side of the grate, away from the coals. Then, close your grill lid.

Braise for about 2½ hours, or until your short ribs are tender. Add more liquid as needed during the braising process to ensure the mixture doesn't dry up. For longer cooks like this, we recommend using a grill thermometer to monitor the temperature of your grill.

Once your ribs are tender remove your skillet from the grill and remove your short ribs from the skillet, placing them into a separate bowl. Shred your ribs.

Remove any bay leaves from the liquid left in your skillet. Allow the liquid to cool off a bit, then puree the liquid in batches, until it's all been pureed.

Add half of the pureed sauce to your shredded short ribs.

Arepas

Bring your grill up to 400°F.

Place a grill-safe pan directly over the coals to preheat.

When you're ready to cook your arepas, coat both sides with avocado oil before placing them on the pan to cook. Cook for 5 minutes and flip until lightly browned, then remove them from your grill.

To Serve

Serve by stuffing each arepa with a large spoonful of the barbacoa mixture. Top your arepa with a tbsp. of the reserved sauce and toppings of your choice.
Here's How to Control Your Grill Temperature with Vents
An easy way to control the temperature of your grill is by opening and closing its vents. To reduce the temperature: Close the vents on your grill to reduce the flow of oxygen. To increase the temperature: Open up the vents fully to allow more oxygen in to increase the flames.
Recipe created by Chef Ronaldo Linares, on behalf of Kingsford® Charcoal.
For safe meat preparation, reference the USDA website.
Rated

5

out of

5
by
Janet K
from
Fantastic Recipe
This recipe is bursting with flavor. The short ribs were delicious and a new favorite at my house!
Date published: 2023-07-17
Rated

3

out of

5
by
Faytal
from
So Much Work
The meat and sauce being the stars of the dish, are extremely tasty and would be good on any type of bread, or without bread.
Date published: 2023-07-17
Rated

5

out of

5
by
Toria
from
Amazing
This was a great recipe to try. I had heard of arrows but never tried them and turns out they're delicious!
Date published: 2023-07-09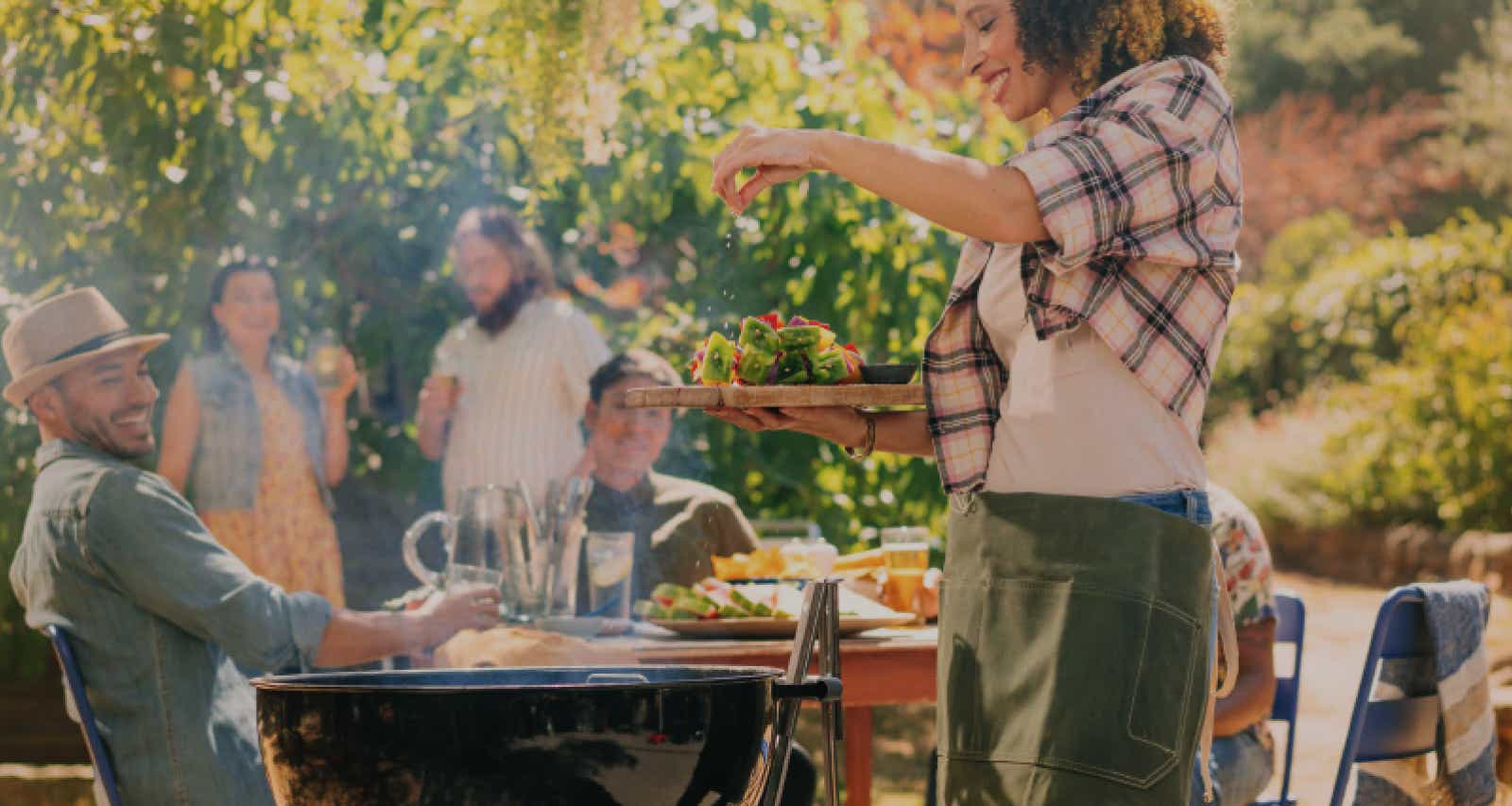 Light your fire with all new Kingsford® products.
Explore our full range of charcoal, pellets and flavor boosters to take your grilling to the next level.