Bases Loaded Sandwiches: Bacon, Baloney & Brisket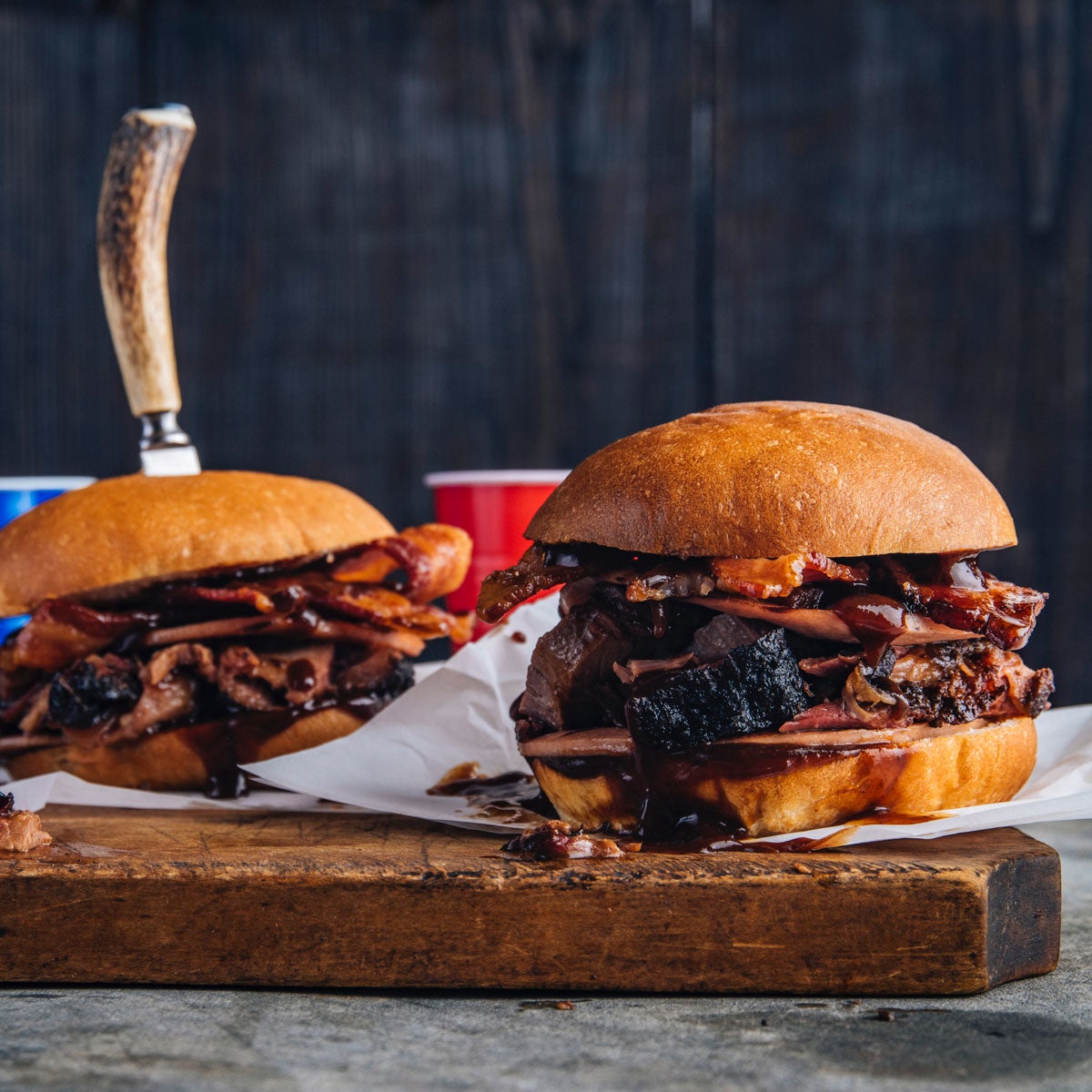 Let's get grilling
1
Crush the beef bouillon cubes and mix with Worcestershire sauce. Cover the entire brisket with the wet rub. Mix the salt, pepper, brown sugar, smoked paprika, onion powder and garlic powder together, and rub all over the brisket.
2
Using Kingsford® Original Charcoal, prepare the grill for indirect cooking, situating the coals on one side of the grill. Preheat to 225°F.
3
Place the brisket on the grill, not directly over the coals, with fat side up. Cook for about 5 hours until the internal temperature of the brisket reaches 185–190°F. Add wood chips during the initial cooking process to increase smoke flavor.
4
Double a large piece of aluminum foil and place brisket, fat side down, in the center. Boat the sides of the foil and pour 1 cup of water over the brisket. Wrap aluminum foil tightly covering the entire brisket and place in the cooker for an additional 1–2 hours. The internal temperature of the brisket should reach 185–190°F when removed from the cooker.
5
Let the meat rest for 1–2 hours in the foil before unwrapping. Remove the brisket from the foil and slice across the grain of the meat.
6
While the meat is resting, preheat the oven to 400°F. Line a baking sheet with foil and top with a rack that fits inside the sheet.
7
Lay the bacon slices in a single layer on the rack. Bake for about 15–18 minutes, until browned but not too crisp. For your safety, please reference USDA safe cooking temperatures.
8
While the bacon is cooking and when the brisket is done resting, raise the temperature of the grill. Place the baloney directly over the coals, and grill until slightly charred, about 2–3 minutes per side.
9
To build the sandwiches, spread the bottoms of the buns with a little bit of the barbecue sauce. Add one slice of baloney, and top with about 3/4 cup chopped brisket. Add another slice of baloney, followed by 2–3 slices of bacon.
10
Drizzle with more sauce and close with the top half of the bun. Serve immediately.
---
Ingredients
---
Worcestershire sauce

beef bouillon cubes

6 oz. brisket

salt

black pepper

brown sugar

smoked paprika

onion powder

garlic powder

bacon

baloney, about 1/4-inch-thick each

Kaiser rolls or large hamburger buns
For safe meat preparation, reference the USDA website.
---
Adventurous Eats
---
Take your taste buds outside their comfort zone with these unexpected twists on grilling favorites.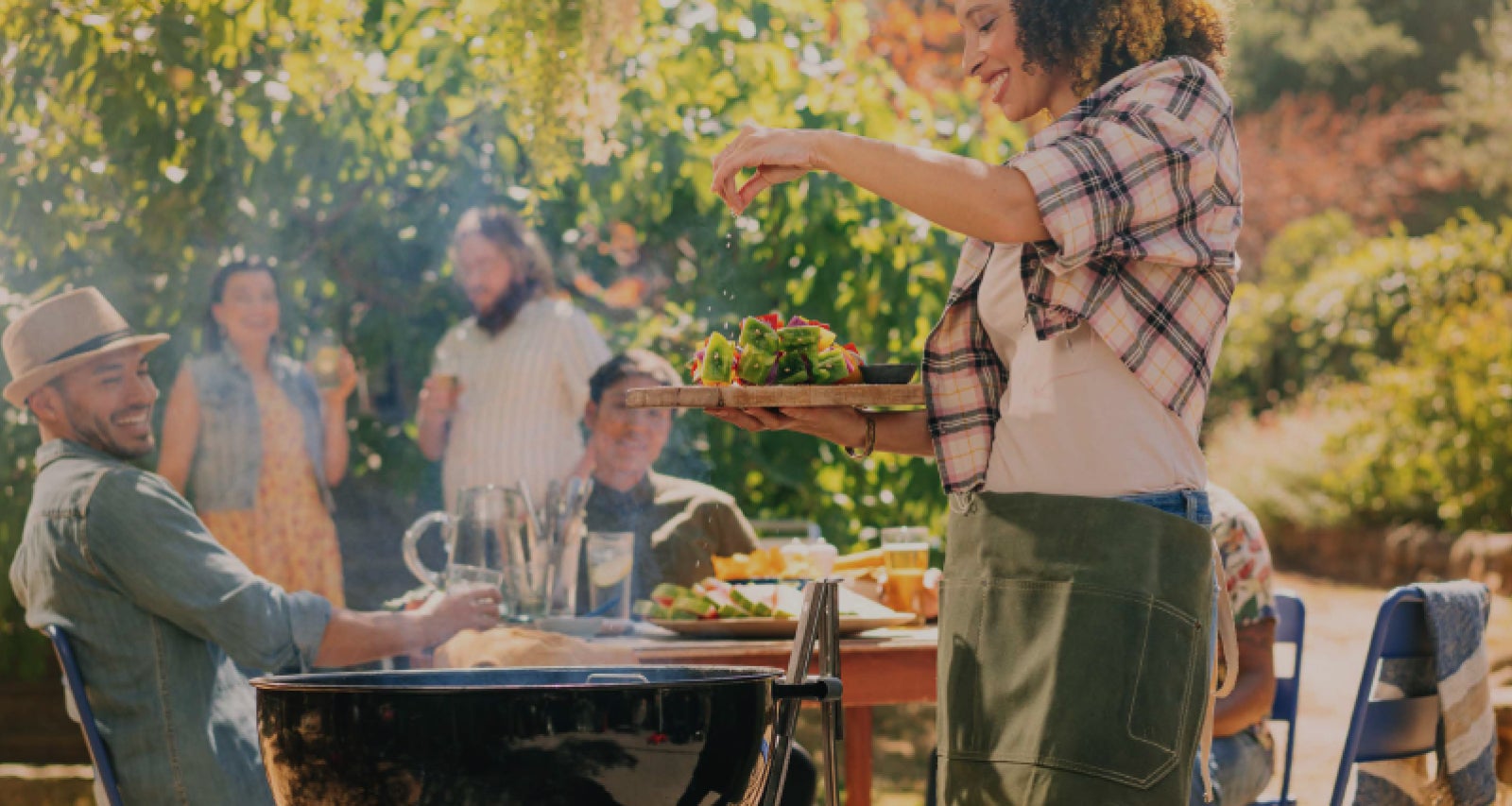 Light your fire with all new Kingsford® products.
Explore our full range of charcoal, pellets and flavor boosters to take your grilling to the next level.