Barbecue Baked Potatoes with Smoked Pork Shoulder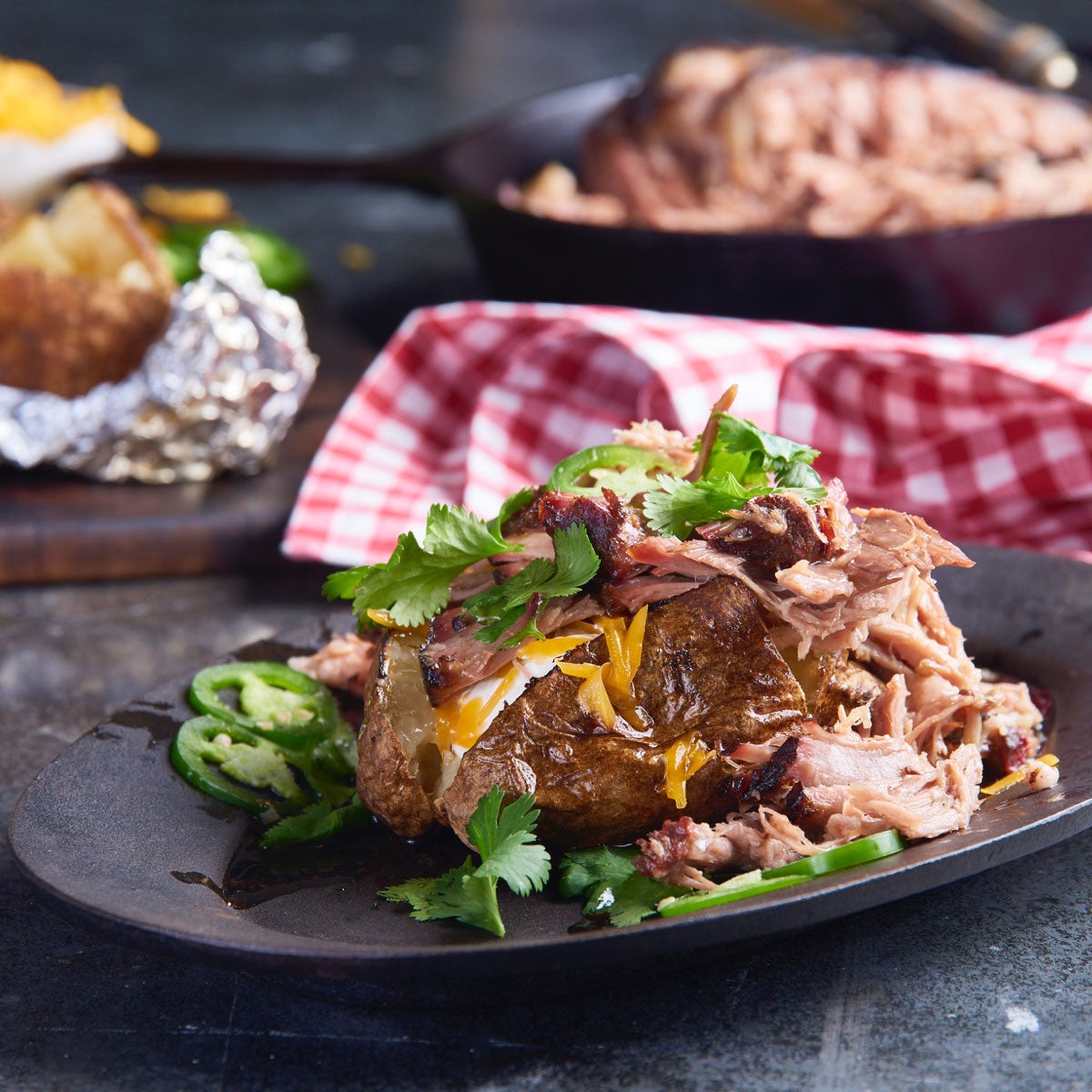 Let's get grilling
1
In a small bowl, combine the brown sugar and all of the spices. Rub on all sides of the pork and set aside.
3
Place a foil pan with hot water in the center of the snake. Light about eight briquets in a chimney. When ready, pile all of the lit coals at the head of the charcoal snake. The coals will burn down slowly as the meat cooks.
4
Place the pork shoulder fat side up on the rack, cover with the lid, and bring the temperature up to a constant 250°F, using the vents to regulate heat.
5
Check the temperature of the grill every hour, adding more charcoal and wood chips as needed to maintain heat.
6
Smoke for 8–9 hours, or until the internal temperature of the pork reaches about 205°F. Carefully remove from the grill and let rest for at least 15 minutes before shredding into large chunks.
7
To cook the potatoes, remove the wood chips and prepare the charcoal fire for indirect cooking, situating the coals on one side of the grill. Preheat to 450°F.
8
Wash the potatoes and wrap each one in foil. Place over indirect heat, away from the coals, and close the lid. Cook until the potatoes soften, about 1 hour and 30 minutes.
9
Transfer the potatoes to a cutting board. Cut a slit in the top of each one and divide the butter, sour cream, jalapeños, cheese and avocados between them.
10
Top each with about 3/4 cup of pulled pork and garnish with cilantro.
---
Ingredients
---
dark brown sugar

kosher salt

black pepper

garlic powder

onion powder

smoked paprika

cayenne pepper

7 lb. pork shoulder

large baking potatoes

butter

plus 2 tablespoons sour cream

jalapeño pepper, thinly sliced

shredded cheddar cheese

large avocado, diced

freshly chopped cilantro, for garnish
For safe meat preparation, reference the USDA website.
---
Adventurous Eats
---
Take your taste buds outside their comfort zone with these unexpected twists on grilling favorites.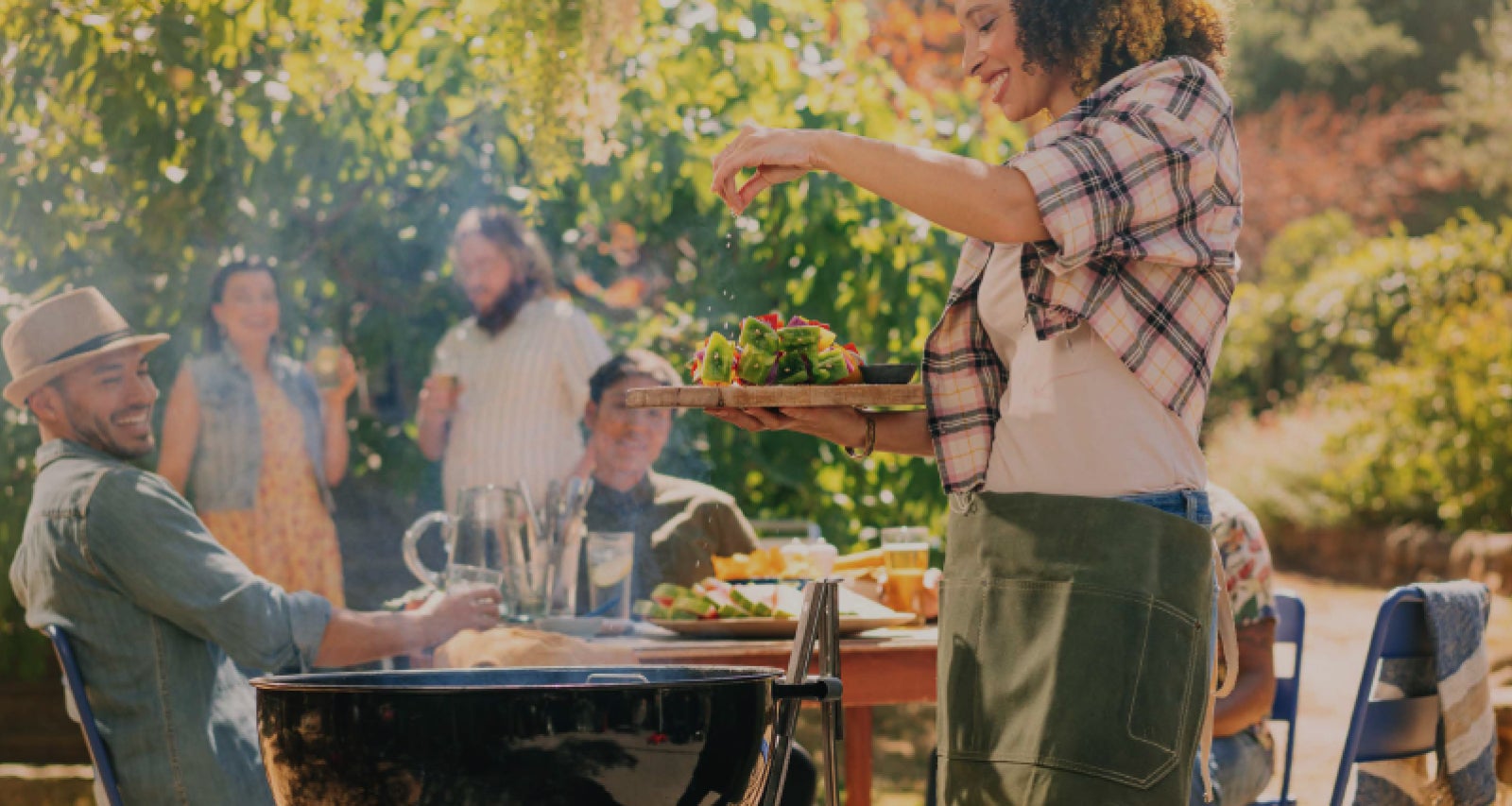 Light your fire with all new Kingsford® products.
Explore our full range of charcoal, pellets and flavor boosters to take your grilling to the next level.