Bacon Wrapped Donut Slider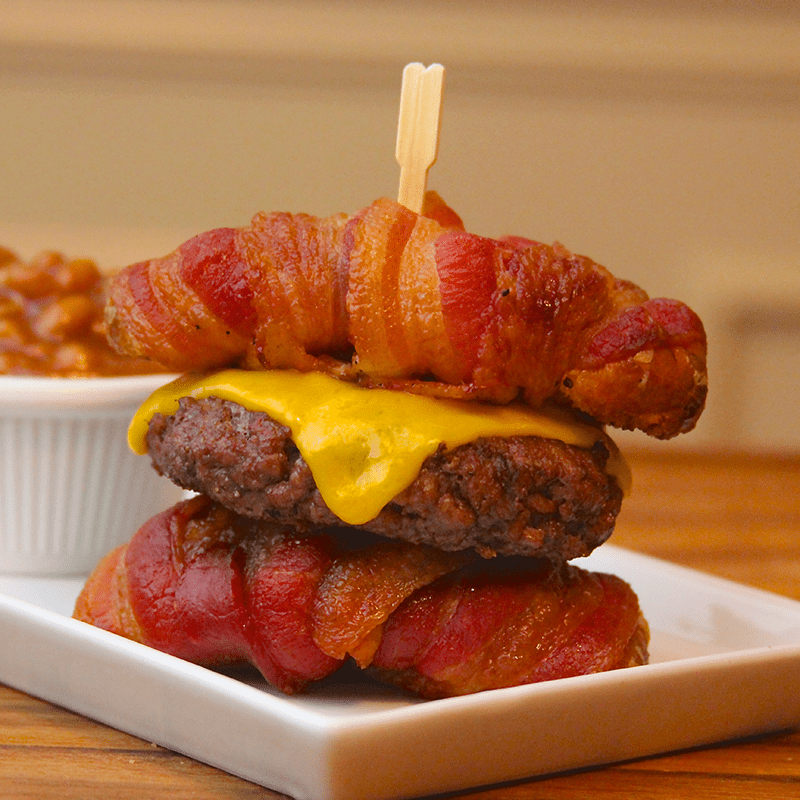 Let's get grilling
Instructions
1
Prepare grill for 2-zone cooking, placing pre-heated Kingsford® charcoal briquets on one side of the grill's charcoal grate to create a hot and a cool zone. Adjust bottom vents to bring the grill temperature to approximately 400°F.
2
Wrap each donut half tightly with 2 slices of bacon. Place bacon wrapped donut halves on the cool side of the grill and place the cover on the grill. Allow them to cook for approximately 15 minutes until the bacon is browned and crisp. Remove bacon wrapped donut halves from the grill and set aside.
3
Form ground beef into 6 small patties and season both sides liberally with Kosher salt and ground black pepper. Grill patties on the hot side of the grill for 3–4 minutes per side until they reach an internal temperature of 160°F, adding a slice of cheese to each during the last minute of cooking.
4
Remove the patties from the grill and place each one on a single bacon wrapped donut half. Top with second bacon wrapped donut half and insert a toothpick to hold the sliders together. Serve immediately.
---
Ingredients
---
Ingredients
glazed donuts (sliced horizontally to create a bun)

bacon

ground beef (preferably an 80/20 blend)

kosher salt and ground black pepper

cheddar cheese
---
Adventurous Eats
---
Take your taste buds outside their comfort zone with these unexpected twists on grilling favorites.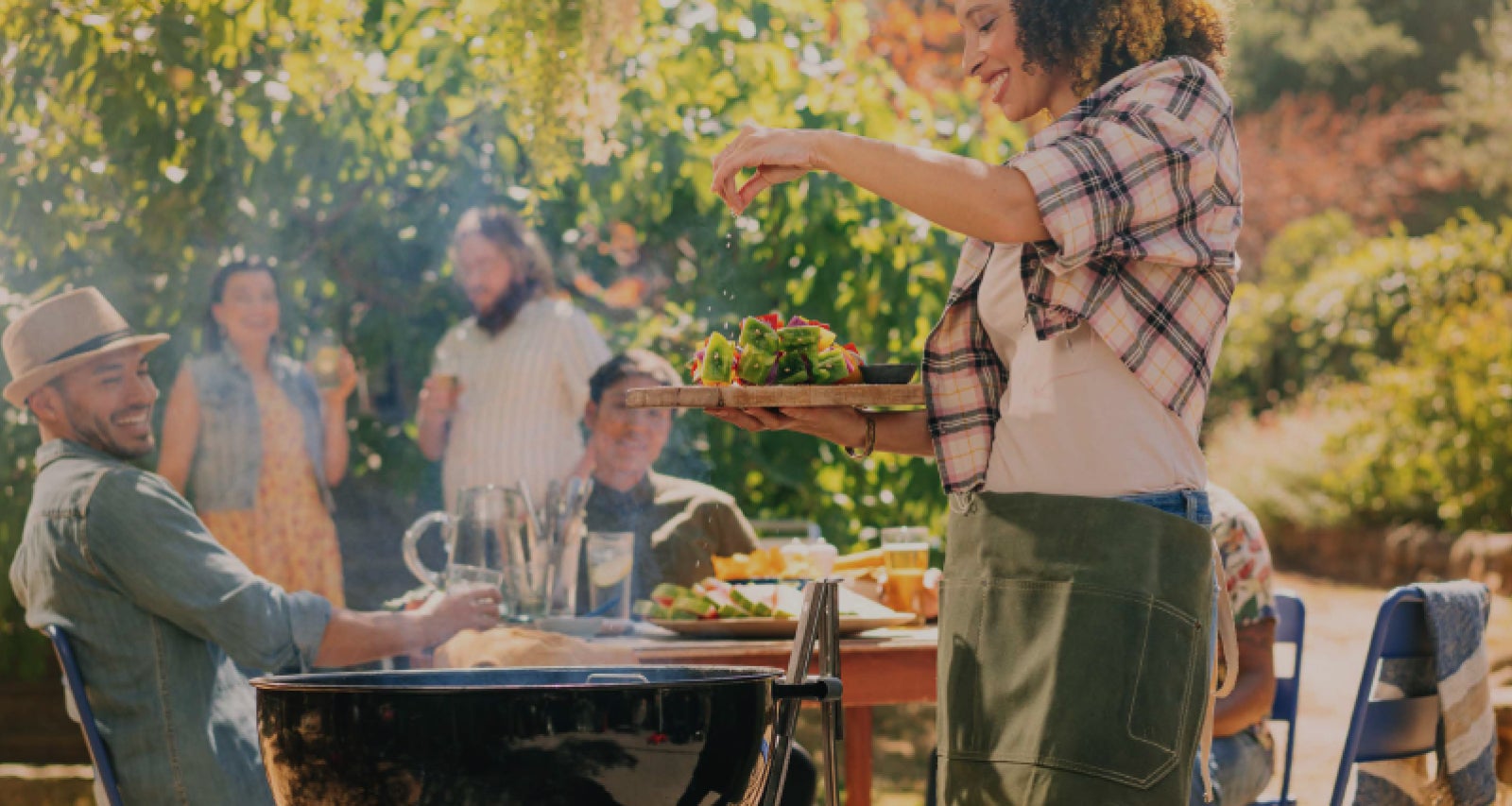 Light your fire with all new Kingsford® products.
Explore our full range of charcoal, pellets and flavor boosters to take your grilling to the next level.