Andouille Sausage Stuffed Wings
Let's get grilling
Instructions
1
Prepare grill for indirect cooking, placing preheated Kingsford® Charcoal with Hickory on one side of the bottom grill grate to create a hot and cool side. Add 2–3 chunks of your favorite smoking wood to the charcoal, replace the main cooking grate, and adjust bottom vents so that the grill temperature is approximately 400°F.
2
Starting at the narrow end of each wingette, gently work your index finger under the skin to loosen it from the meat. Using a sharp paring knife, separate the two bones at the bottom of the wingette (the end that was used to loosen the skin) then use your fingers to gently scrape the meat away from the shorter bone. Once most of the meat has been removed from the bone, grasp it at the exposed end and twist it to break it free from the top joint (if necessary, use the paring knife to separate the joint). Pull the bone free and discard.
3
Roughly chop the smoked Andouille sausage and place in to a food processer. Pulse until the sausage is finely chopped. Insert the chopped sausage under the skin of each wing with your fingers until the wing is plump (roughly 1½ tbsp. of ground sausage). Season the stuffed wings on both sides with BBQ dry rub.
4
Place the wings on the hot side of the grill and cook for approximately 5 minutes, turning frequently until browned and crisp. Move wings to the cool side of the grill, cover the grill, and allow them to continue cooking until they are nicely browned and cooked through (165°F internal temperature). Brush the stuffed wings with sauce and cover the grill for another 2–3 minutes until the sauce has set and has become tacky.
5
Remove the stuffed wings from the grill and serve immediately.
---
Ingredients
---
Ingredients
chicken wingettes

smoked Andouille sausage (or similar spicy smoked sausage)

of your favorite BBQ dry rub seasoning

of your favorite barbecue sauce
For safe meat preparation, reference the USDA website.
---
Adventurous Eats
---
Take your taste buds outside their comfort zone with these unexpected twists on grilling favorites.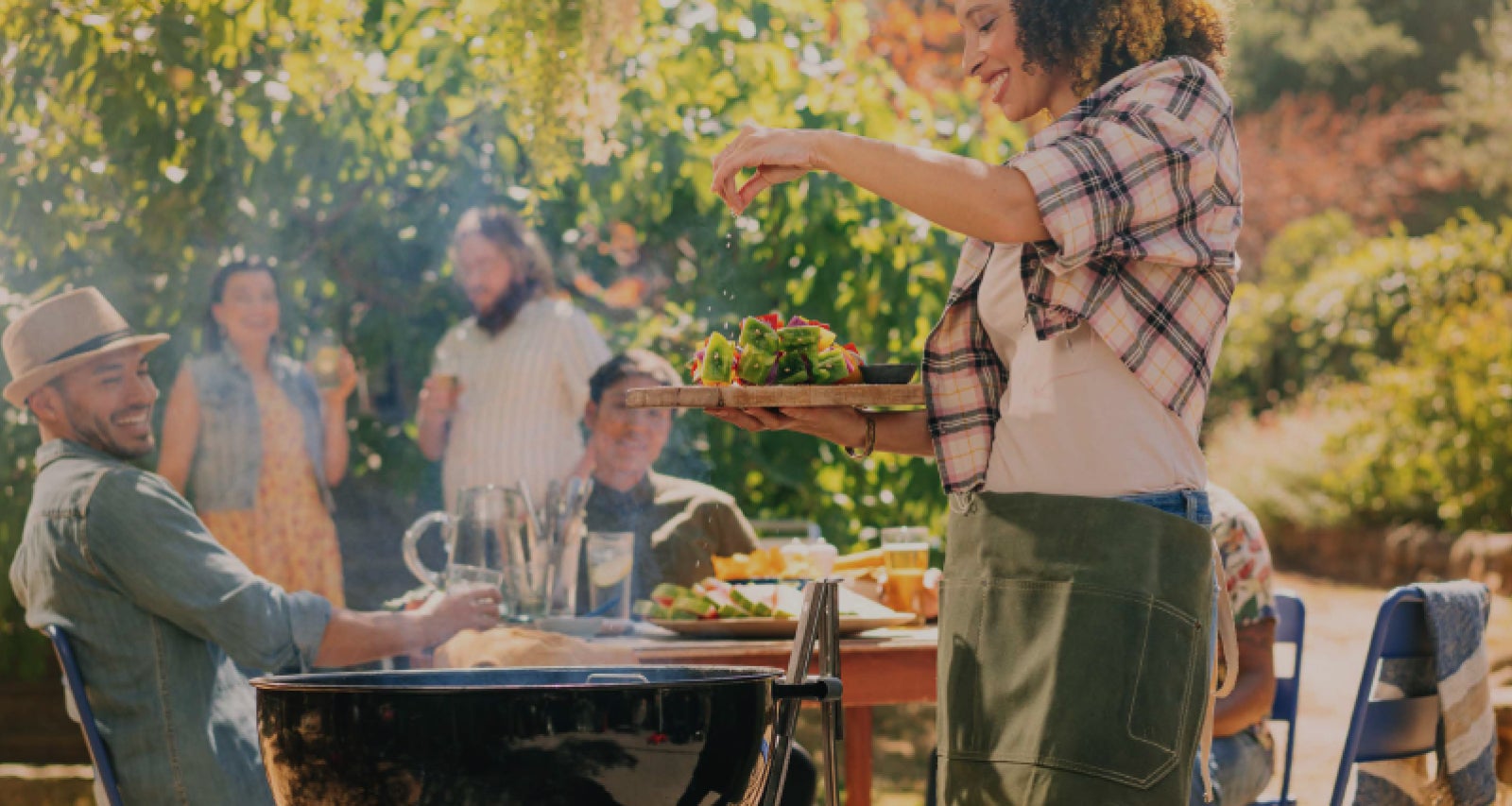 Light your fire with all new Kingsford® products.
Explore our full range of charcoal, pellets and flavor boosters to take your grilling to the next level.