South African Braai Toasties
Write a Review
Read Reviews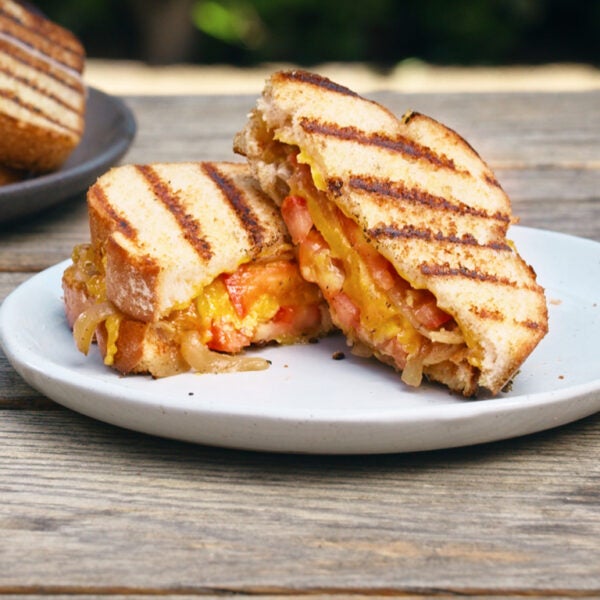 Yields:

4 Servings

Cook time:

5–6 minutes

Prep time:

10 minutes
Ingredients
8 slices white or wheat bread
4 tablespoons unsalted butter, melted
2 cups cheddar cheese, grated
1 large tomato, thinly sliced
kosher salt and ground black pepper, to taste
½ cup caramelized onion (optional)
3 tablespoons store-bought mango chutney
Instructions
Build a charcoal fire for direct grilling using Kingsford® Charcoal and preheat the grill to 450°F. Brush grill grate with oil.
Brush bread slices on both sides with melted butter. Place four sides of the bread on a work surface and divide the cheese among the bread. Top with 1–2 slices of tomato, season with salt and pepper and add onions, if using. Spread the chutney on the remaining slices of bread and cover the sandwiches, chutney side down.
To grill, you can do one of three things: place the sandwich in a grill basket, tie with kitchen twine like a present to hold it together, or gently place directly on the grill. If you choose to do the last option, it will be a little harder to flip, but will still work.
Grill the sandwiches until the bread is toasted and the cheese is melted, about 3 minutes per side. Serve immediately. Enjoy!