Mumbai Bhutta Masala
Write a Review
Read Reviews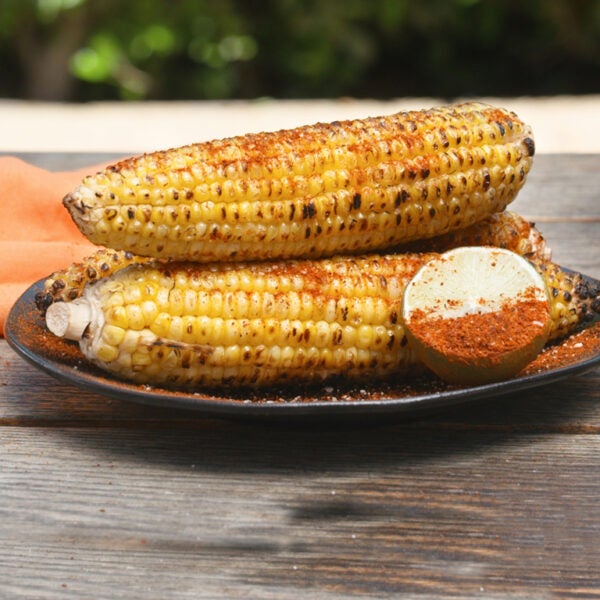 Yields:

4 Servings

Cook time:

8–10 minutes

Prep time:

20 minutes
Ingredients
1 teaspoon chaat masala
1 teaspoon red chili powder
1 teaspoon sweet paprika
1½ teaspoons kosher salt
¼ teaspoon cayenne pepper
4 fresh corn cobs, husks and silks removed
2 limes, halved
fresh cilantro, for garnish
Instructions
Mix chaat masala, red chili powder, paprika, salt and cayenne until well combined. Set aside.
Build a charcoal fire for direct grilling using Kingsford® Charcoal. Preheat the grill to 450°F, and brush grill grates with oil. While the grill is heating, soak the corn in water for about 15–20 minutes.
Place the corn on the grill, rotating until all sides are well charred (about 8 minutes total). Remove corn from grill when the kernels have begun to blacken in spots.
Dip each lime half into the spice rub. Serve each cob with a lime half, to rub all over the corn. If desired, sprinkle on extra rub. Finish with chopped fresh cilantro and serve hot. Enjoy!