Holiday Ham
Write a Review
Read Reviews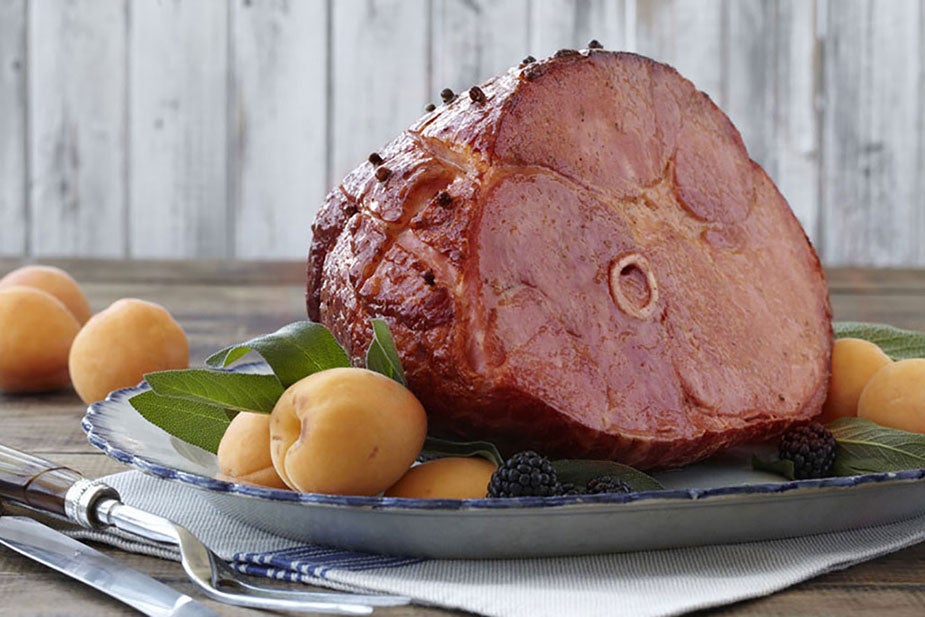 Ingredients
¼ cup yellow mustard
1 cup brown sugar
½ cup honey (or agave)
1 (9 lb) fully cooked ham
your favorite seasoning rub
Instructions
Heat yellow mustard, brown sugar and honey (or agave) in a pan, stirring often to prevent sugar from burning. This will form a beautiful glaze that will complement your favorite rub.
Prepare your Kingsford® briquets (we suggest Kingsford® Pecan) and place hot coals in a circular pattern in your grill, leaving room for a water pan.
Add a pan of water in the center if grill to create moisture.
Rub yellow mustard on ham to give your seasoning rub something to stick to, and add your favorite rub, coating liberally.
Place ham on grill grate over water pan. Smoke at 250–300°F, basting ham often throughout smoking. Pull ham when internal temperature reaches 165°F and a nice bark has formed on the outside.
For safe meat preparation, reference the USDA website.