Grilled Watermelon Mule
Write a Review
Read Reviews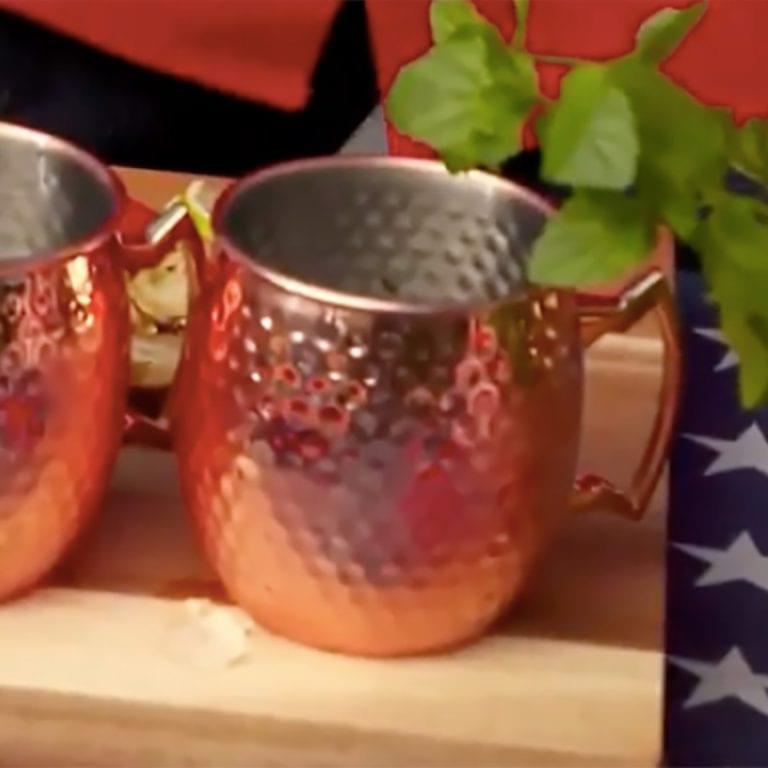 Ingredients
You Will Need
Moscow Mule copper cups
cocktail glasses
ice
cocktail straws
Kingsford® Charcoal briquets
Ingredients
fresh watermelon slices (thick-cut 1–2 inches)
honey
fresh mint leaves
fresh lime
ginger beer (diet preferred)
vodka (optional but highly recommended)
Instructions
Coat one side watermelon with honey and grill (starting with honey side up so the watermelon absorbs the honey) over Kingsford® Original charcoal briquettes until warmed through and has nice grill marks.
Let watermelon cool, dice.
Add watermelon, fresh mint leaves and small amount of ice in glass. Muddle watermelon, mint and ice together until they are blended nicely and you can smell the amazing aromas!
In a mule cup combine over ice: watermelon mint puree, ginger beer, vodka (optional) and a squeeze of fresh lime. Garnish with fresh mint and lime wedge.
Recipes containing alcohol are intended for those 21 years of age and older only. Please drink responsibly.