Grilled Maple Butter Sweet Potatoes
Write a Review
Read Reviews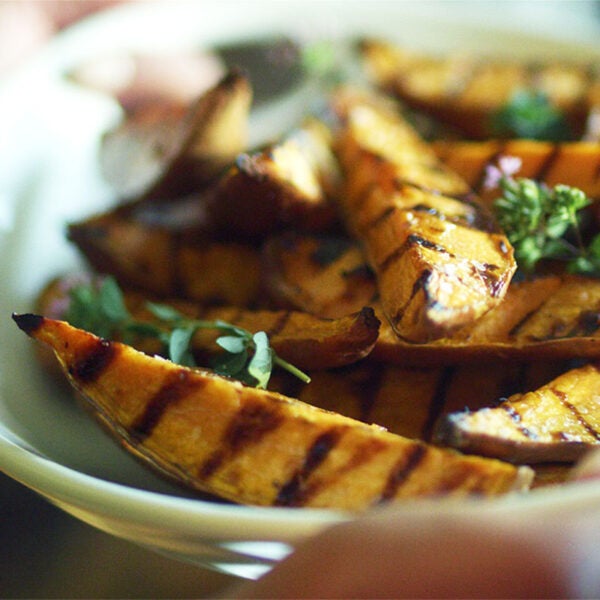 Ingredients
2–3 sweet potatoes
4 tablespoons salted butter
2 tablespoons maple syrup
¼ teaspoon salt
½ teaspoon cinnamon
Instructions
Boil sweet potatoes until you can just pierce them with a knife (do not overcook).
Light a grill for direct cooking, spreading your chimney of lit coals evenly, about 300°F.
Drain the potatoes well, then slice them into 1/2 inch rounds. Lay them on a sheet pan.
In a small saucepan, melt butter, maple syrup, salt and cinnamon. Whisk to combine.
Brush the butter over one side of the sweet potatoes, then lay them on the grill, butter side down. Quickly brush the other side with the butter mixture, being careful as the butter may cause flare ups.
After 30–45 seconds (or sooner if there is too much flare up), flip the potatoes over and cook for a further 45 seconds on the other side.
If you prefer more char on the potatoes, repeat the butter/sear step on each side.
Remove the slices from the grill, brushing one more time with butter to serve.
Credit: Recipe created by Hardcore Carnivore Jess Pryles on behalf of Kingsford Charcoal