Candied Sweet Heat Bacon
Write a Review
Read Reviews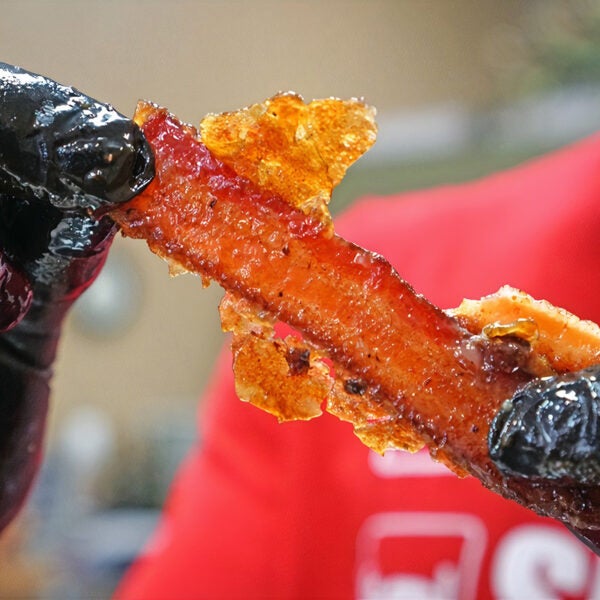 Yields:

8 Servings

Cook time:

25 minutes

Prep time:

5 minutes
Ingredients
1 pack thick-cut bacon
Big Lee's Sweet Heat Dry Rub + All Purpose Seasoning
2 cups light brown sugar
Instructions
Open pack of thick-cut bacon. Season both sides of bacon liberally with Big Lee's Sweet Heat Dry Rub and All Purpose Seasoning.
Pour 2 cups of light brown sugar into a 9x12 baking dish. Place seasoned bacon into baking dish and coat both sides of the bacon with the brown sugar. Gently press brown sugar onto bacon. Remove bacon from brown sugar. Gently shake off excess brown sugar.
Place bacon on a large baking sheet lined with parchment paper. Place baking sheet and bacon in the smoker set at 250°F until bacon reaches desired crispiness, usually 20–25 minutes.
Once bacon is perfectly cooked remove it from the heat and set aside to rest for 5–10 minutes.
Once rested pull from parchment paper and serve and enjoy!
For safe meat preparation, reference the USDA website.