Brunswick Stew
Write a Review
Read Reviews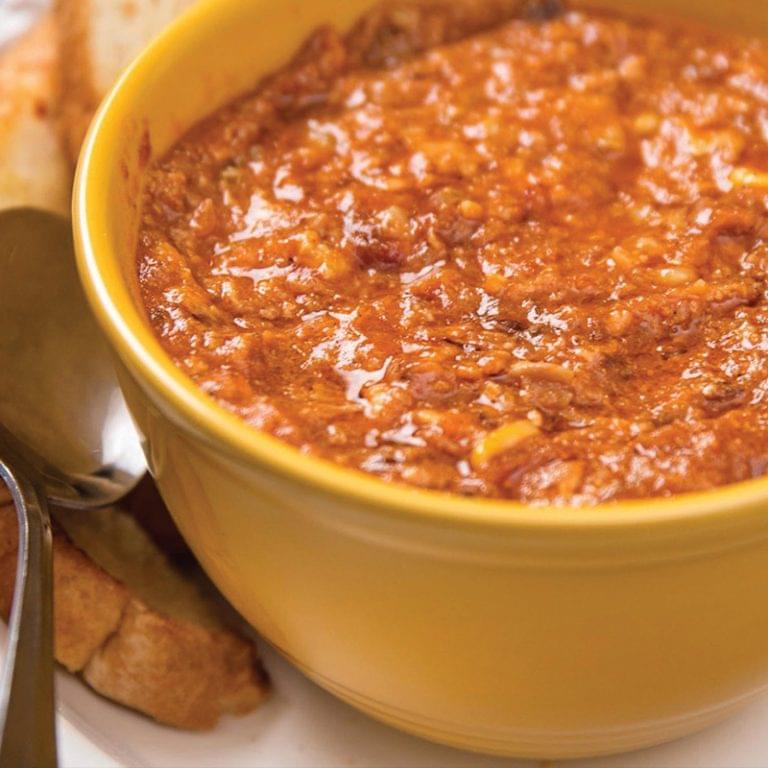 Cook time:

0 minutes

Prep time:

0 minutes
Ingredients
1 pound smoked pork (cooked and diced)
1 pound smoked chicken (diced)
1/2 teaspoon black pepper
1/2 teaspoon crushed red pepper
1 teaspoon hot sauce (or to taste)
2 tablespoons minced onion
1½ cups ketchup
3 cups diced, peeled, cooked potatoes
3 (15- to 16-ounce) cans niblet corn
1/2 cup prepared yellow mustard
2 tablespoons salt
1/2 cup white vinegar
Johnny Harris Original barbecue sauce (to taste)
Instructions
Put all the ingredients in a Dutch oven and place on the grill over medium-low heat. Cover and simmer until hot and bubbly, about 2 hours. Taste and add more salt and/or hot sauce as desired.
Credit: From America's Best BBQ: Revised and updated by Ardie Davis and Chef Paul Kirk, Andrews McMeel Publishing, LLC.
For safe meat preparation, reference the USDA website.