BBQ Bacon Kabobs
Write a Review
Read Reviews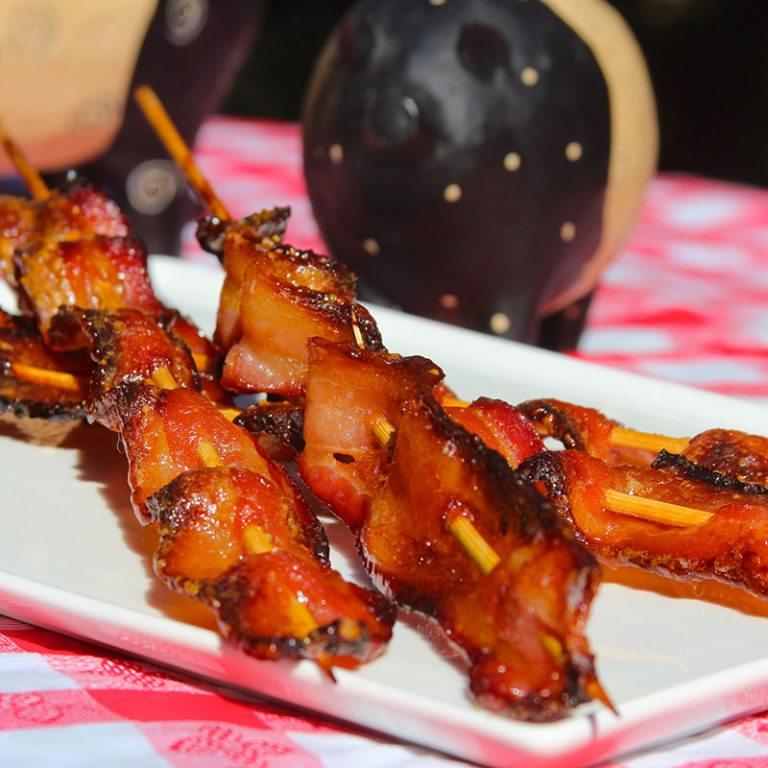 Yields:

12 Servings

Cook time:

30 minutes

Prep time:

15 minutes
Ingredients
12 slices thick-cut bacon
¼ cup granulated brown sugar (Dominos Pourable Brown Sugar)
¼ cup of your favorite BBQ dry rub seasoning
Additional Tools
12 wooden skewers (soaked in water for at least 30 minutes)
Instructions
Lay bacon slices out on a large platter or sheet pan. Sprinkle granulated brown sugar over the top of the bacon followed by a layer of BBQ dry rub seasoning. Refrigerate the bacon for at least 30 minutes until the brown sugar and dry rub have begun to liquefy and soak into the meat. Remove bacon from the refrigerator and weave each slice lengthwise onto a skewer.
Prepare grill for indirect cooking by piling pre-heated charcoal briquets on one end of the charcoal grate. Replace the main cooking grate and adjust the bottom vents to bring the grill temperature to approximately 350°F. Place bacon kabobs on the cool side of the grill, positioning them as far from the charcoal as possible. Cover the grill and allow the kabobs to cook for approximately 30 minutes until browned and crisp. Remove the bacon kabobs from the grill and allow them to cool completely before serving.
For safe meat preparation, reference the USDA website.