Kingsford® Foils and Pans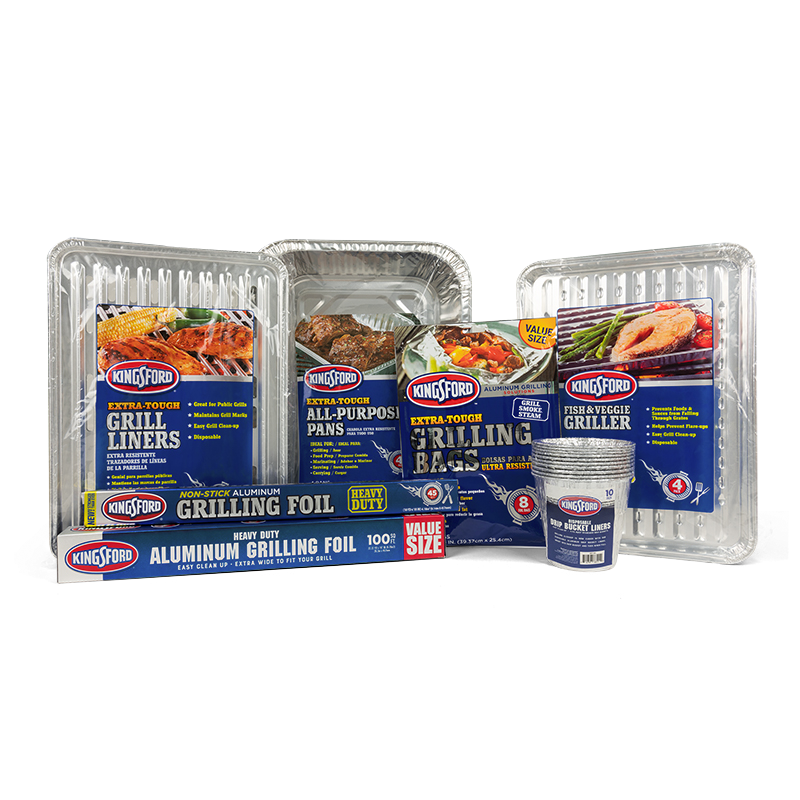 Kingsford® foil, grill liners, and pans are your extra-tough partners for no-hassle prep work, cooking and clean-up, on and around the grill. At 18" wide, heavy-duty Kingsford® Non-Stick Grilling Foil delivers the size and strength you need to crush your next cookout.
Our Kingsford® Foils and Pans make cooking and cleanup easy. Our products are durable and reliable, to make your grilling experience a breeze.
Kingsford® Foils and Pans are available for purchase at: