Kingsford® Charcoal and Wood Pellet Storage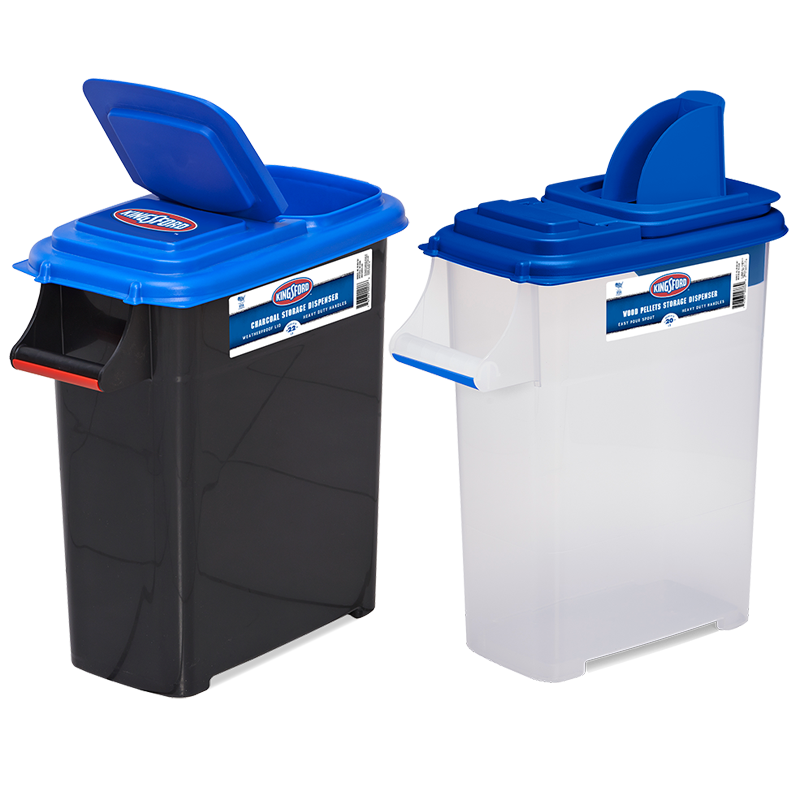 Kingsford® charcoal and wood pellet containers are manufactured in the U.S. by Buddeez®. These weather-proof heavy-duty containers are designed to store, protect, and dispense your briquets and pellets— so you'll always be ready to fire up the grill. Keep your charcoal, chips, and pellets dry with a small caddy to handle stashes up to 11 lbs. or the large container for storage up to 24 lbs.
Looking for a good place to store your charcoal and wood pellets? Our heavy-duty containers were designed to store charcoal and pellets so you can get to the grill in no time.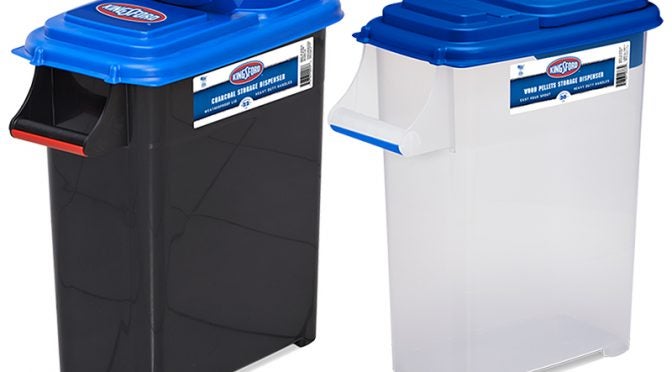 Kingsford® Charcoal and Wood Pellet Storage are available for purchase at: