Kingsford® BBQ Lighters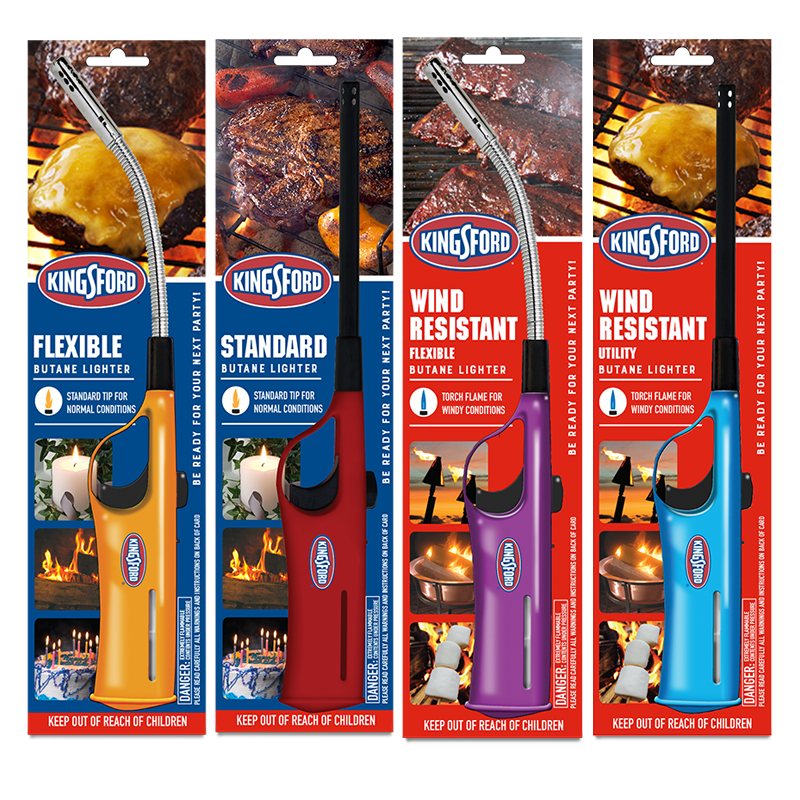 These specially-designed Kingsford® lighters feature a long reach nozzle and adjustable flame to safely ignite hard-to-reach places on the grill. They're great for firing up briquets, and the wind resistant flame and jumbo fuel cell can keep you grilling all year round. These lighters meet all of the stringent safety, child resistant and performance requirements set by the American Society for Testing and Materials (ASTM) and the International Standards Organization (ISO).
Light your BBQ in no time with our Kingsford® BBQ Lighters. Our lighters offer a large reach nozzle to pinpoint hard-to-reach places without the hassle.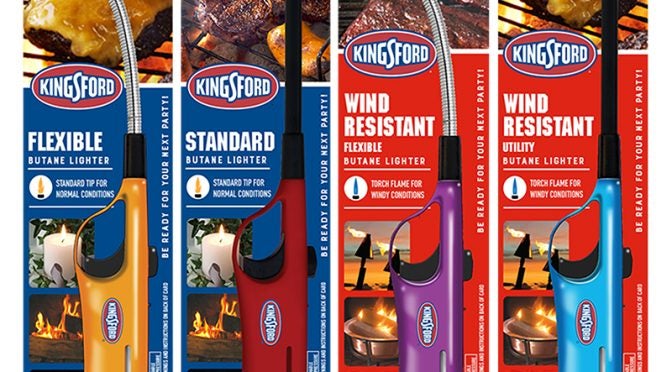 Kingsford® BBQ Lighters are available for purchase at: