Kingsford® 100% Natural Lump Briquets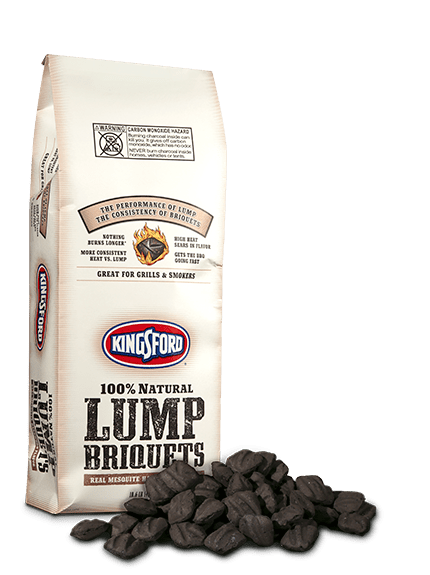 Now you can have the best of both worlds, the performance of lump and the consistency of briquets. Kingsford® 100% Natural Lump Briquets give you the high-heat searing capabilities of lump charcoal, along with the fast lighting, consistent heat and longer burn times of briquets. Ideal for grills and smokers, it brings real hardwood flavor to whatever you cook in your backyard. Available in a 10.6-pound bag.
BBQ like a pro with Kingsford® Lump Briquets.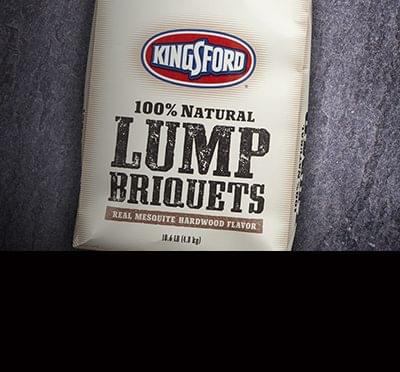 1
High heat

100% natural

Long burn time*
For Your Safety
• Never use gasoline to light Kingsford® 100% Natural Lump Briquets.
• Do not add lighter fluid directly to burning or hot briquets.
• Make sure ashes are cold before discarding.
• Never barbecue indoors.
• Grill should be placed on a flat and level surface away from flammable items, overhangs and trees.
• Store in a cool, dry place.
• California Proposition 65 Warning: Combustion (burning) of this product, like other cooking methods, produces carbon monoxide and other substances known by the State of California to cause cancer, birth defects or reproductive harm.
*Compared to other charcoal brands