Learn
How to Light Charcoal
with Lighter Fluid
This method works well to get your charcoal started if you don't have a charcoal chimney.
What you'll need
To make the process flow smoothly, be sure to gather everything on the list below before you get started. And as always, use Kingsford® Original Charcoal Briquets for a great grilling experience.
Fuel and Tools
Charcoal Grill
Tongs or a Long-Handled Metal Spatula
Matches or Lighter
How to Add the Lighter Fluid
Carefully squirt the lighter fluid on the top and sides of the charcoal mound. Usually you need about a 10-second squirt for a chimney's worth of charcoal to get proper coverage. To make sure you're using the right amount, follow your lighter fluid's directions.
Light immediately after applying the fluid. Never squirt lighter fluid onto flaming or hot coals.
How to Add the Lighter Fluid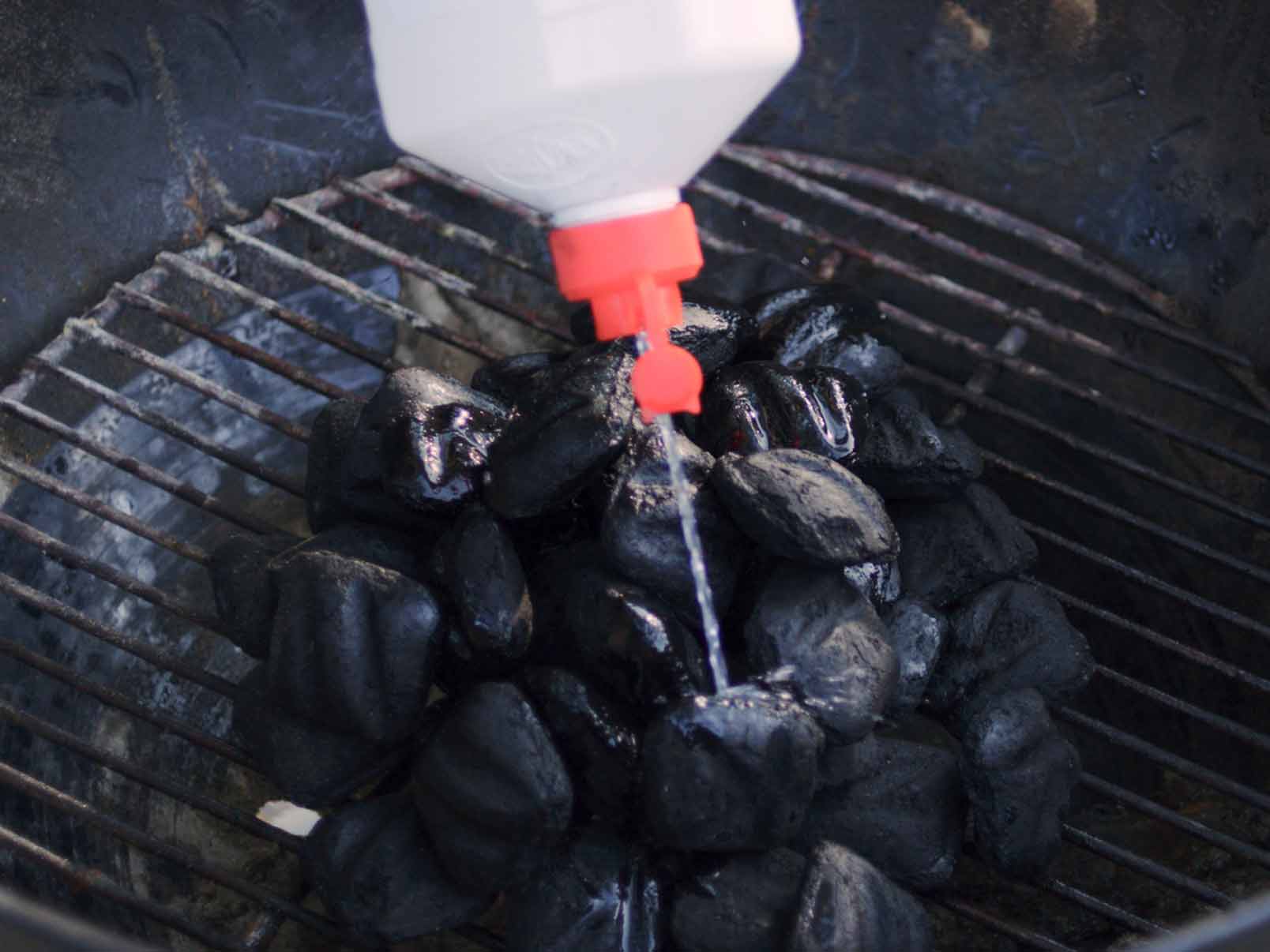 How to Tell When the Coals Are Ready
After the fluid burns off, the edges of the coals will turn gray with ash. When the coals are mostly covered in ash they're ready to use.
Grab your tongs or use a long-handled, metal spatula to spread out the coals.
Now you're ready to cook!

How to Gauge Grill Heat Without a Thermometer

Carefully hold your hand about 5" to 6" above the grate, and refer to the temperature settings below:




• High Heat (450° to 550°F):
2 to 4 seconds
• Medium Heat (350° to 450°F):
5 to 6 seconds
• Low Heat (250° to 350°F):
8 to 10 seconds




Make sure your clothing doesn't touch the grate, and always move your hand away from the heat before you feel discomfort.




When you're at temp, put cooking oil on a folded paper towel. Grab the oiled paper towel with long-handled tongs and oil the grate thoroughly.
How to Tell When the Coals Are Ready